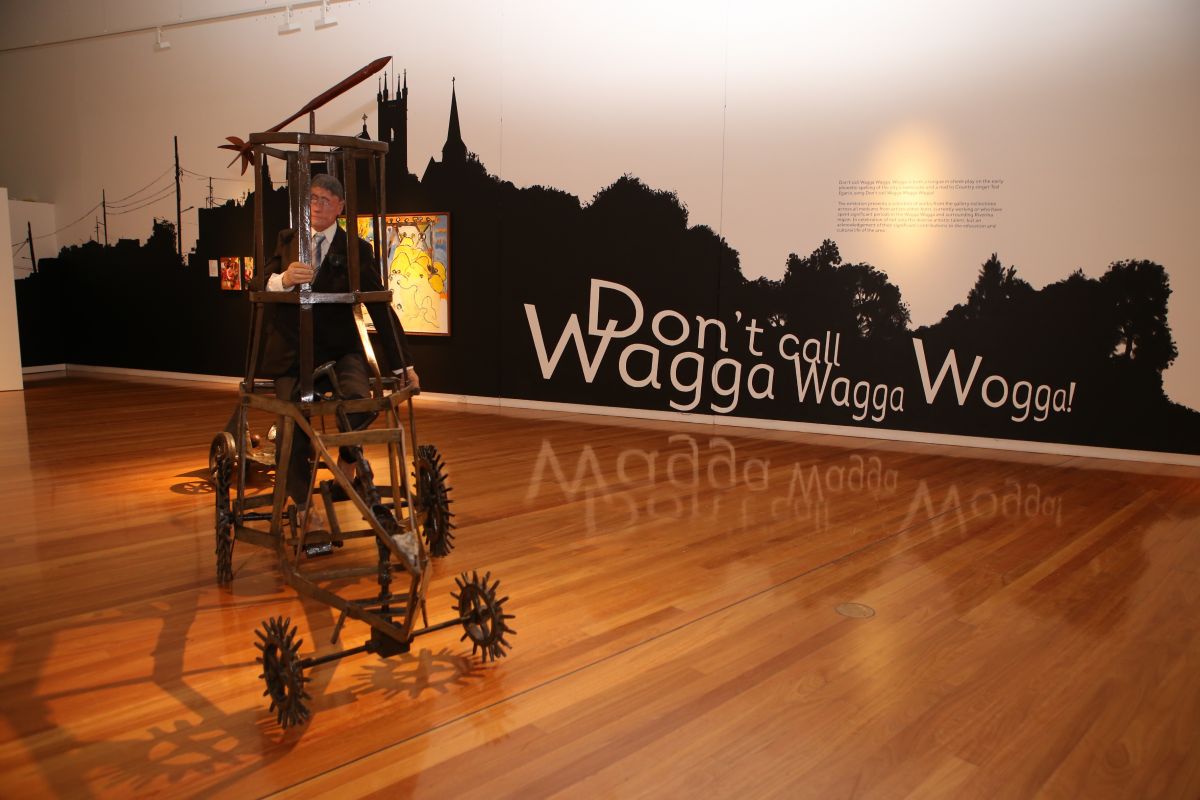 ---
Arts & Culture
Celebrating Wagga Wagga connections at the Gallery
Published: 19 Feb 2021 10:39am
Relationships and connections with land, place and its people are being celebrated in Wagga Wagga Art Gallery's Autumn exhibition suite, launched today (20 February 2020).
The main gallery features the Don't call Wagga Wagga, Wogga! exhibition, with title based on the famous Ted Egan song.
Wagga Wagga Art Gallery Director Dr Lee-Anne Hall said it comprises works from the gallery's collection which speak to Wagga Wagga and its environment.
"We have artworks, prints, painting, sculpture, photographs from artists who have an association with the city," Dr Hall said. "They either live here, were born here, grew up here, or practised here, so that's a great show.
"We also have Annabel Nowlan's mixed-media work Unfinished Maps, which focuses on the experience of place and memory and particularly the rural, agricultural setting of the Riverina
"In the Margaret Carnegie Gallery, visitors can see visual artist Christopher Orchard's research based A Critical Practice of Place: Decolonisation & Reinhabitation, while the Art Factory's 5 Years is in the main gallery."
The Autumn exhibition suite runs until early April.
To find out more, visit the What's On page on the Wagga Wagga Art Gallery's website.