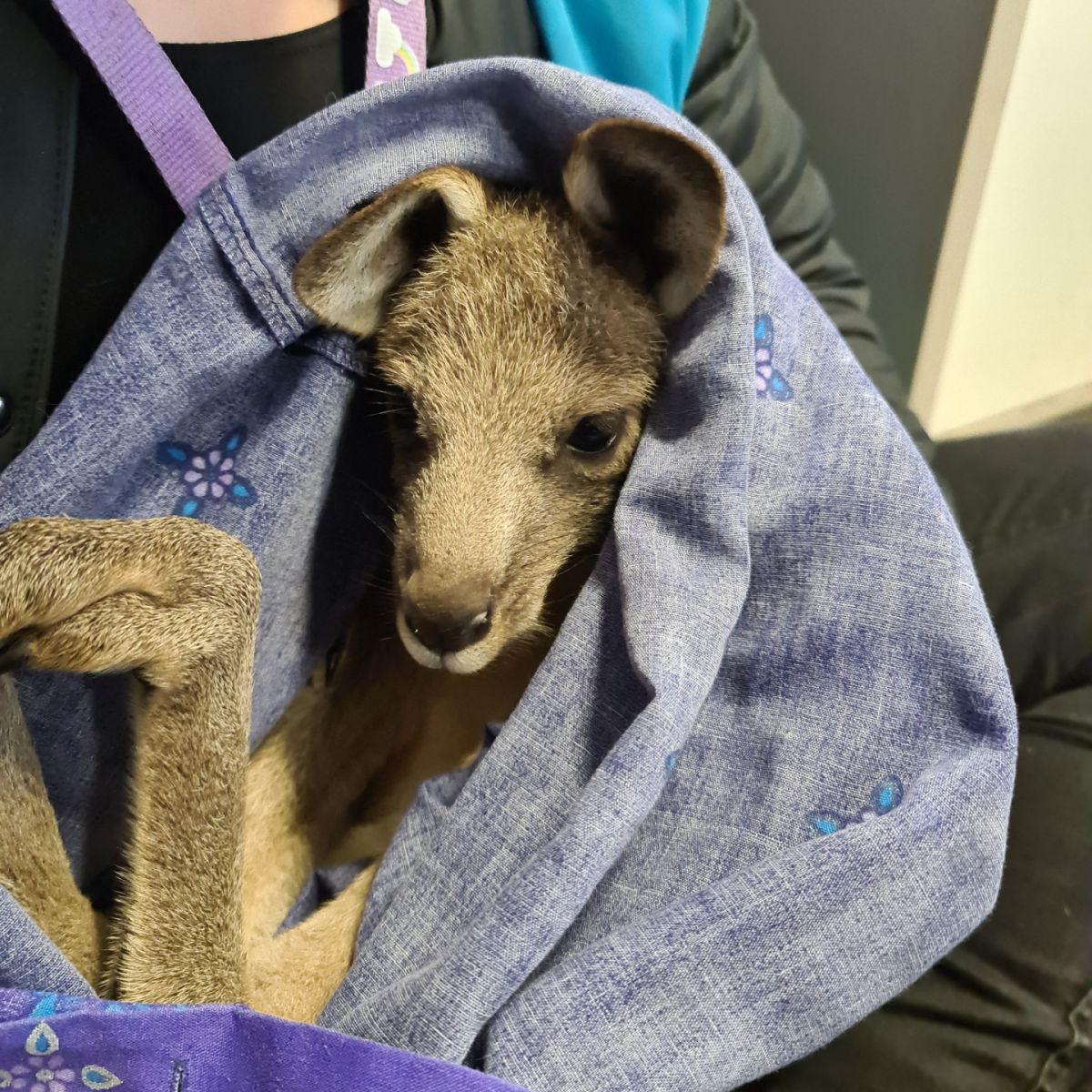 ---
Parks & Recreation
Seeking shelter: Council team cares for eastern grey kangaroo
Published: 09 Jul 2021 12:36pm
The team at Wagga Wagga City Council's Glenfield Road Animal Shelter came to the rescue recently when a young eastern grey kangaroo was brought in by good Samaritans.
The kind community members had discovered the young female by the side of the highway at Forest Hill, carefully scooping her up and taking her to the shelter.
Animal Welfare Supervisor Julie McPhail took care of the joey until WIRES wildlife carers who specialise in kangaroos arrived to collect her.
"She was in good health except for a kink in her tail which shouldn't be an issue," Ms McPhail said.
"She was absolutely gorgeous and very content to sit there. We tried to put her out on the ground to stretch her legs, but she wanted her pillowcase, so she just turned around and hopped straight back in."
For shelter staff, the new visitor was outside their usual operations.
"We take care of stray cats and dogs, so having a joey in the office was a unique experience," Ms McPhail said.
"We do occasionally get other kinds of animals brought in; we've had roosters, guinea pigs and rats to name a few.
"If you do have an animal you want to surrender, but it's not a dog or cat, you can always give us a call and we'll point you in the right direction.
"We work closely with many different volunteer organisations in the region, so while we might not be able to take your animal, we'll generally be able to tell you where to get help."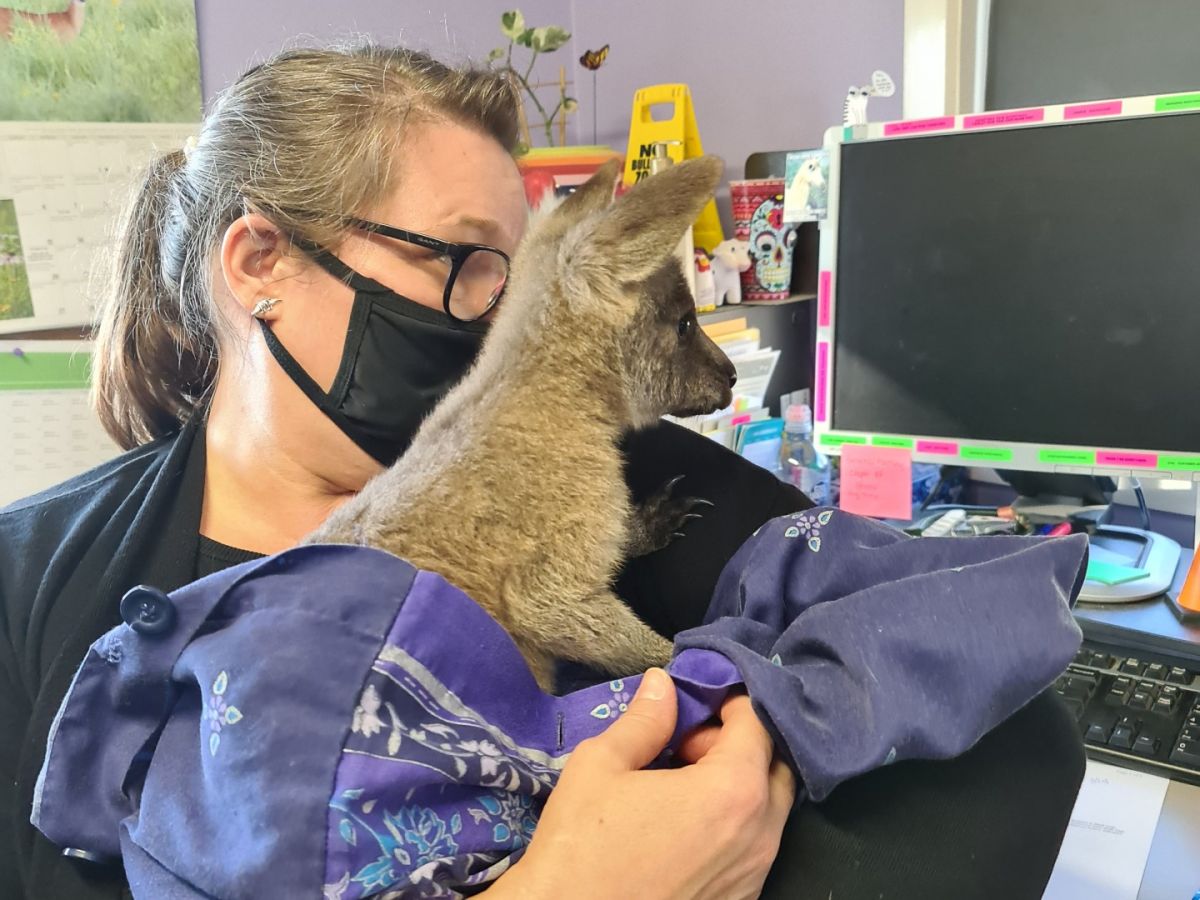 Ms McPhail advised against ever keeping a native animal as a domestic pet.
"It's against the law to take native mammals from the wild," Ms McPhail said.
"If you do happen to come across a native animal that needs assistance, contact WIRES immediately.
"All baby animals are adorable – but once they become fully grown and develop their adult personalities, native animals do not make good pets.
"If you're looking for a pet, we have plenty of gorgeous cats and dogs who would love to come home with you."
The WIRES carers who will rehabilitate the young eastern grey kangaroo are aiming to release her back into the wild within 12 months.
If you find a sick, injured or orphaned native animal in NSW please phone WIRES Wildlife Rescue Line on 13 000 WIRES (1300 094 737) or visit wires.org.au
You can contact the Glenfield Road Animal Shelter on 02 6971 4651 or visit graswagga.com.au