---
Environment
Dumping is dumb: Council urges community to report illegal dumping
Published: 05 Nov 2021 8:41am
Wagga Wagga City Council is asking residents to dispose of their waste mindfully, and report any sightings of illegal dumping.
Our city's picturesque rural surrounds are being spoiled by people using quiet roads to dump their unwanted goods, causing environmental damage and costing ratepayers tens of thousands of dollars each year in clean-up costs.
Register now to be part of the Garage Sale Trail Tip Shop reopens after lockdown
Gregadoo Waste Management Centre's Business Support Officer Tammie Cook said Council received 470 reports of illegal dumping in 2020.
"It's disappointing and frustrating – particularly when you consider that, in most cases, if the individuals had picked up the phone and booked Council's free hard waste collection service, we would have come to their place and collected their items for them," Ms Cook said.
"Instead, people are going to the effort of loading these things onto their vehicles, driving out to a quiet road and dumping them."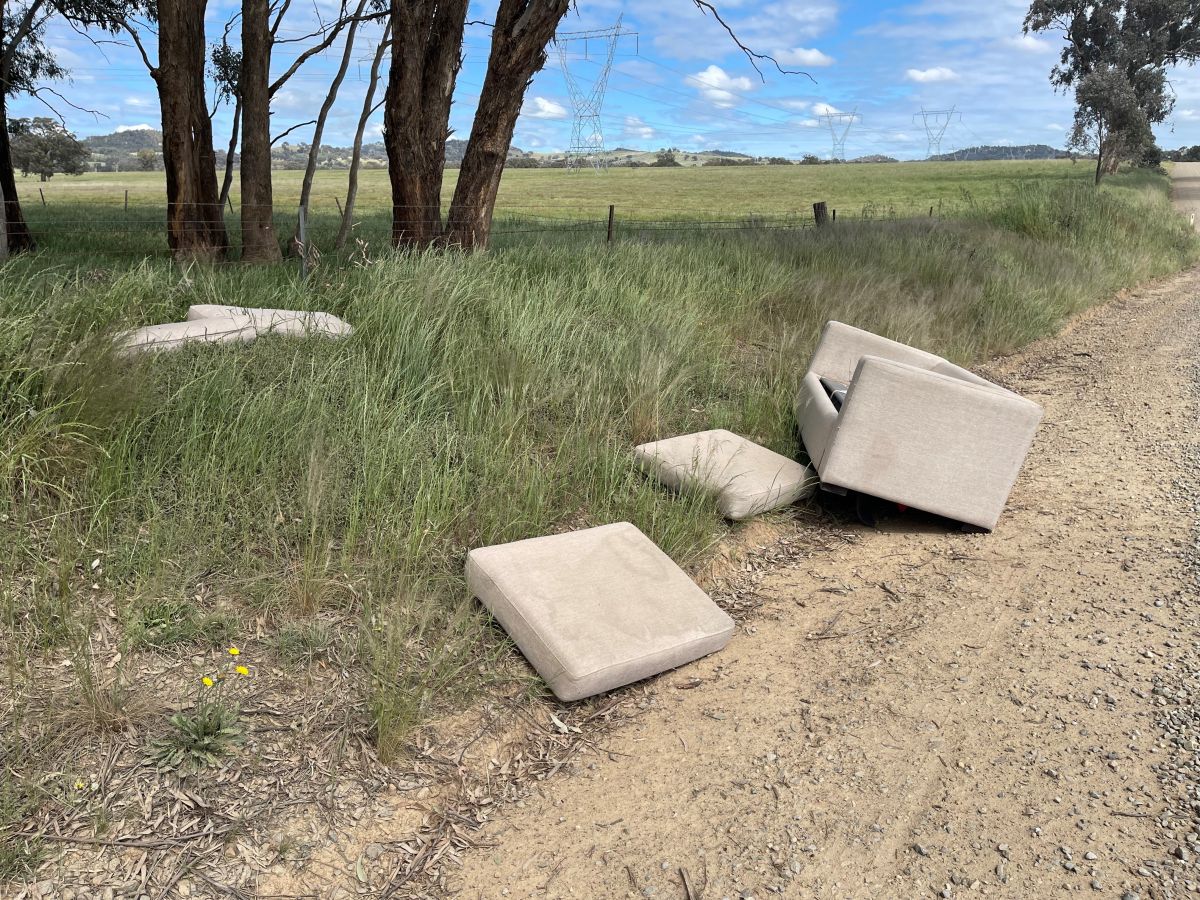 A recent example was a two-seater couch discovered on the side of Boiling Down Road.
"We collect couches in our free hard waste collection service, or if they'd taken the couch to the tip, it would have cost them $15, roughly the price of three coffees," Ms Cook said.
Council introduced the free annual hard waste collection service to replace free tip days, as many community members weren't able to travel out to the tip.
"Everyone in the community can use our hard waste collection service – all you need to do is make a phone call or an online booking," Ms Cook said.
"If what you want collected isn't eligible for the hard waste service, please bring it to the tip. Our fees are very reasonable compared to the potential $15,000 penalty if you get caught illegally dumping.
"We're encouraging everyone in the community to please do the right thing with your unwanted items. If they're in good condition, either donate them to a local charity or drop them off at the tip shop for free. If they've seen better days, call our free hard waste collection service or bring them to the tip – that's why we're here."
Residents can report illegal dumping at any time via ridonline.epa.nsw.gov.au