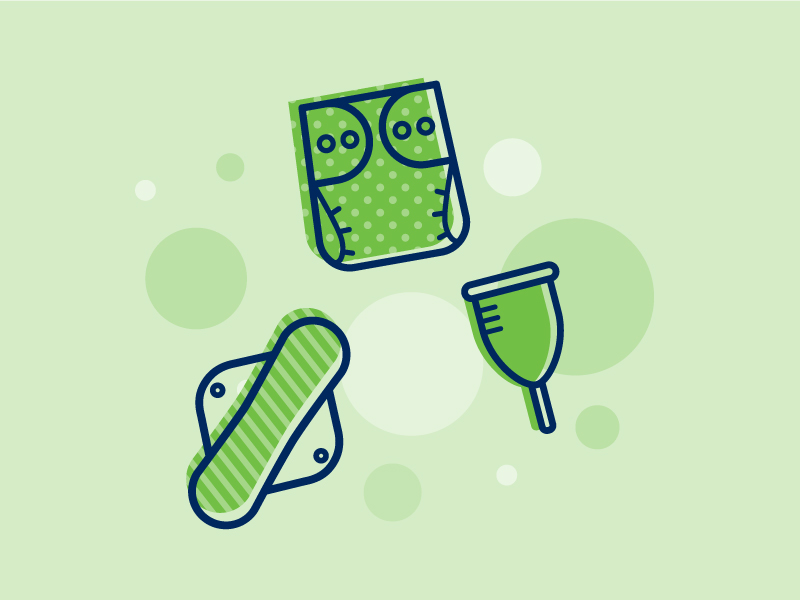 ---
Community
Reusable products rebate success
Published: 17 Sep 2021 9:40am
Council's reusable nappy and menstrual products rebate has proven popular with the community, with over 100 rebates successfully processed since the initiative kicked off in July 2021.
The six-month trial rebate gives residents from the Wagga Wagga Local Government Area the opportunity to receive a rebate for half the cost of reusable nappies and menstrual products purchased between 1 July 2021 and 1 January 2022, up to the value of $100 per user.
---
Find out more about the Reusable Products Rebate:
Reusable nappy and menstrual products rebate
---
Director Regional Activation Michael Keys said he was pleased with the rebate's success, and encouraged the community get their applications in before the trial ends.
"To date, we've received a total of 111 rebate submissions and paid out $8218 in rebates," Mr Keys said.
"We want to support as many people as we can in making the switch to reusable products.
"It helps our community financially, and helps keep disposable products out of landfill.
"It's an easy online process, so we're hoping to receive many more submissions over the next three months."
In addition to the rebate, Council is running a series of online expert-led workshops, where attendees can discover the different types of reusable products, how to use them and where to purchase them.
To apply for the rebate or book in for a workshop, visit wagga.nsw.gov.au/reusableproductsrebate
Going Green Workshops (online/zoom)

Reusable menstrual products

11 October – 6.00 pm

Cloth nappies

11 November – 7.00 pm

Reusable menstrual products

6 December – 4.30pm

Cloth nappies

6 December – 6.30pm