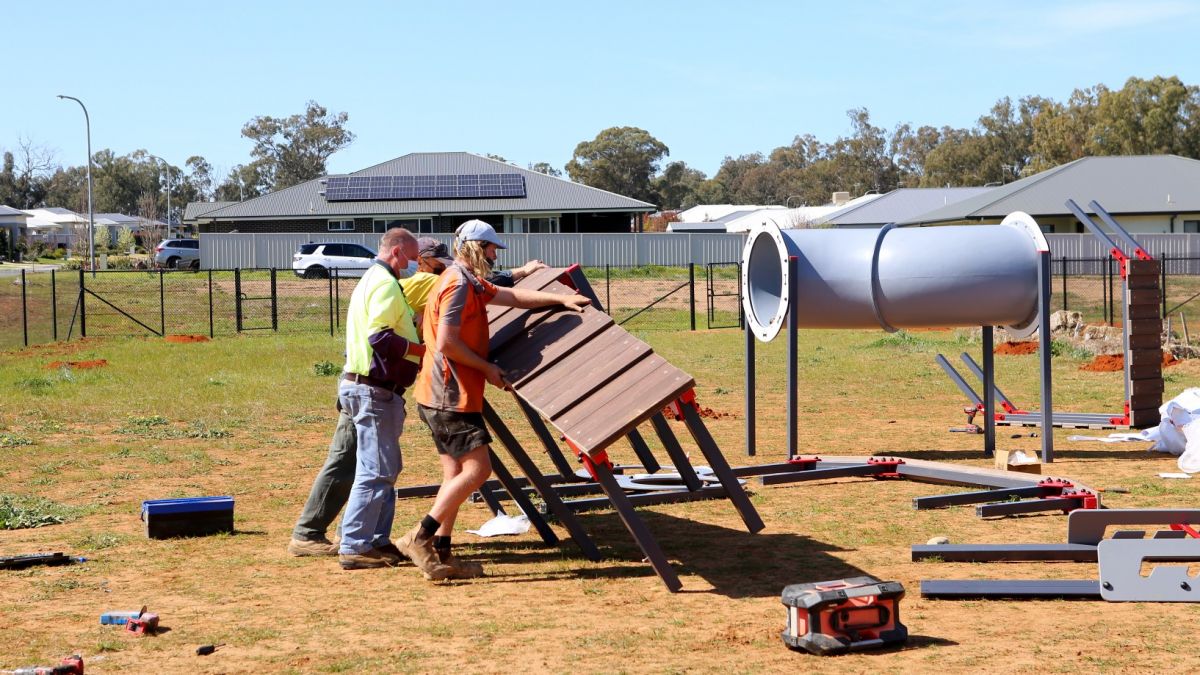 ---
Parks & Recreation
Work ramps up on Gobbagombalin's new dog park
Published: 02 Sep 2021 2:16pm
Construction of a new off-leash dog park at Gobbagombalin is forging ahead, with the external and internal fencing and agility equipment now installed.
The project is part of Wagga Wagga City Council's planning for open and parklands perspective being constructed to service the needs of the city's growing northern suburbs.
The dog park is being built in the basin on the corner of Yenda Avenue and Paradise Drive.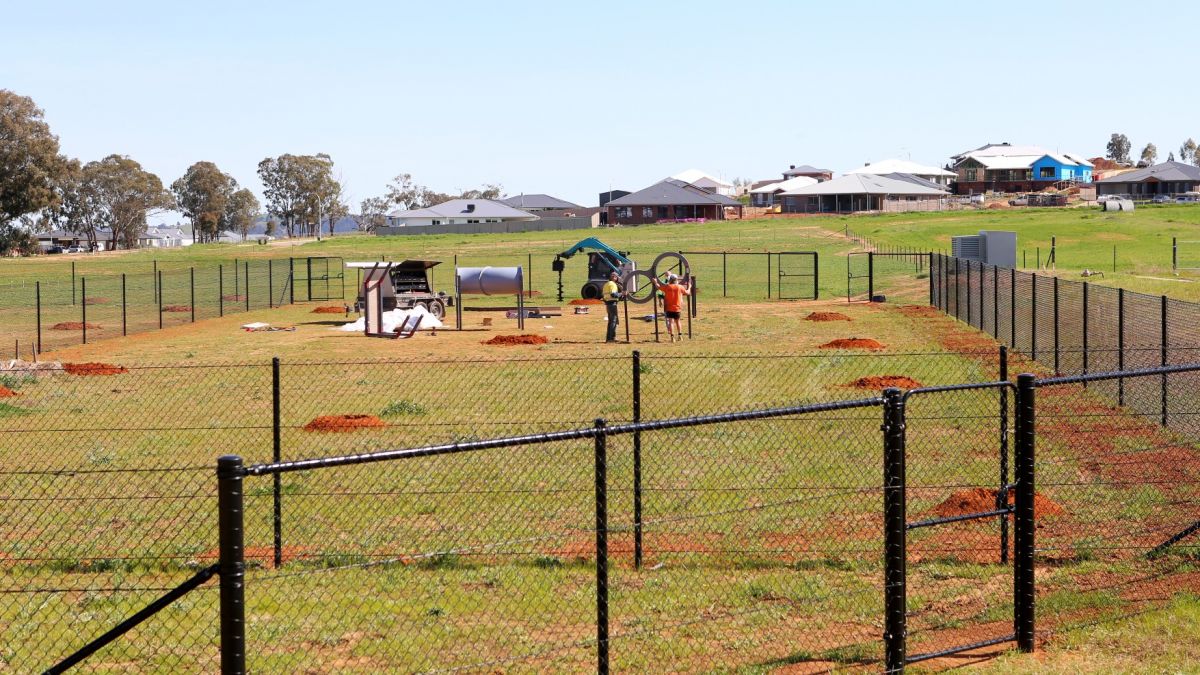 Works and Playground Officer John Conlan said the site has been divided into two off-leash sections – a large open space where dogs can run around and socialise, and an agility area.
"We recently finished installing high and strong fencing to create the two off-leash areas and are now starting to plant advanced trees in the enclosures to provide shade for the dogs and their handlers," Mr Conlan said.
"This week, we installed the agility equipment for the dogs, which includes ramps, jumps, tunnels, and a balance beam, with weave poles still be added.
"Weather permitting, over coming weeks we will put in the concrete access paths down into the dog park, as well as furniture for people who want to sit down while their dogs are inside the off-leash area."
Turfing and irrigation will be installed within the next three months.
For information about the current eight designated off-leash areas across the city, visit wagga.nsw.gov.au/animals