---
Events & Tourism
City celebrates big weekend of top-class sport
Published: 13 Apr 2022 10:23am
Wagga Wagga further sealed its reputation as a city which can host multiple top-level sporting events following the combined success of the Canberra Raiders' NRL game and the Your Local Club Academy Games last week.
A crowd of over 8000 braved the weather at McDonalds Park on Saturday (9 April) to watch the Raiders take on the Melbourne Storm.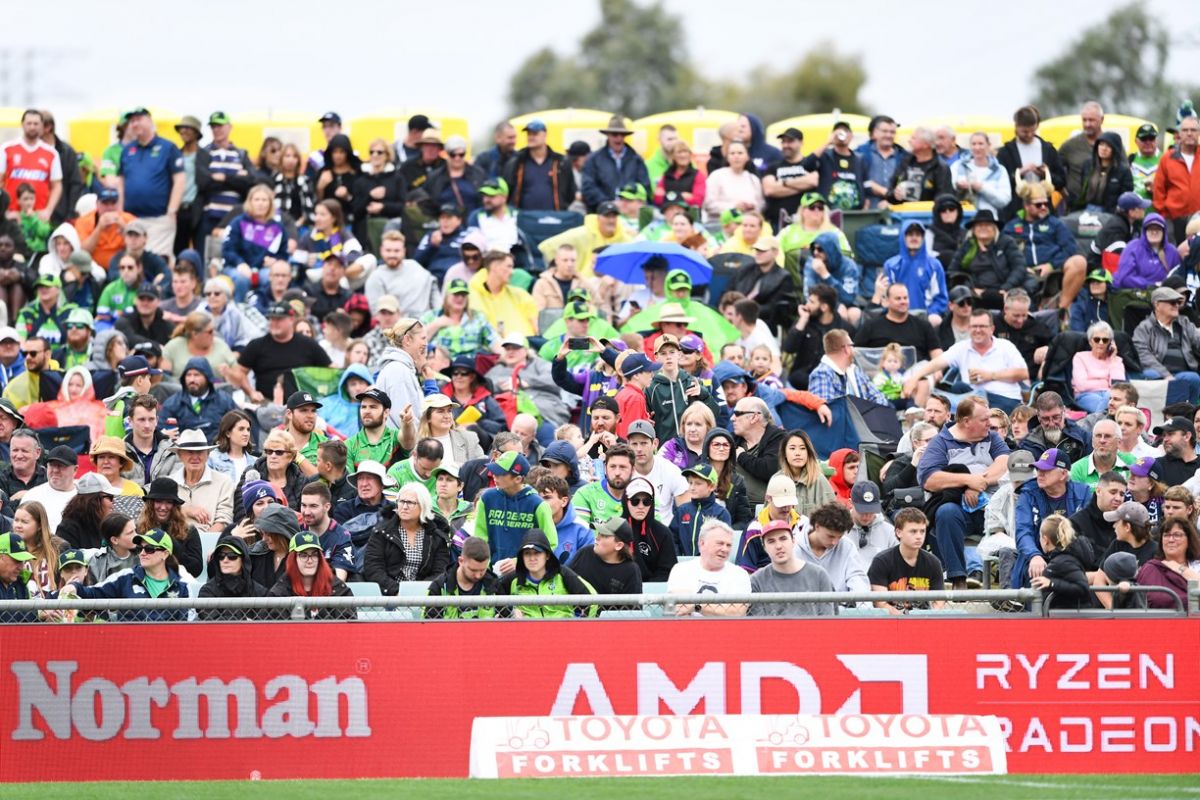 While it was the Storm who claimed victory on the day, 30-16, it was a win for the partnership between Wagga Wagga City Council and the Raiders, with a first-class sporting event delivered at a first-class regional facility.
The blockbuster NRL premiership game was the third held in Wagga Wagga in the past four years and rugby league fans can look forward to its return next year.
Raiders Chief Executive Officer Don Furner and Councillor Dan Hayes officially announced the extension of the agreement for another year to an excited crowd during the half-time break at McDonalds Park.
Strategic Recreation Officer Peter Cook said Council is already switching its focus to next year's game.
"We'll sit down with the Raiders in coming weeks to get their feedback on what we can tweak to make it an even better event in 2023.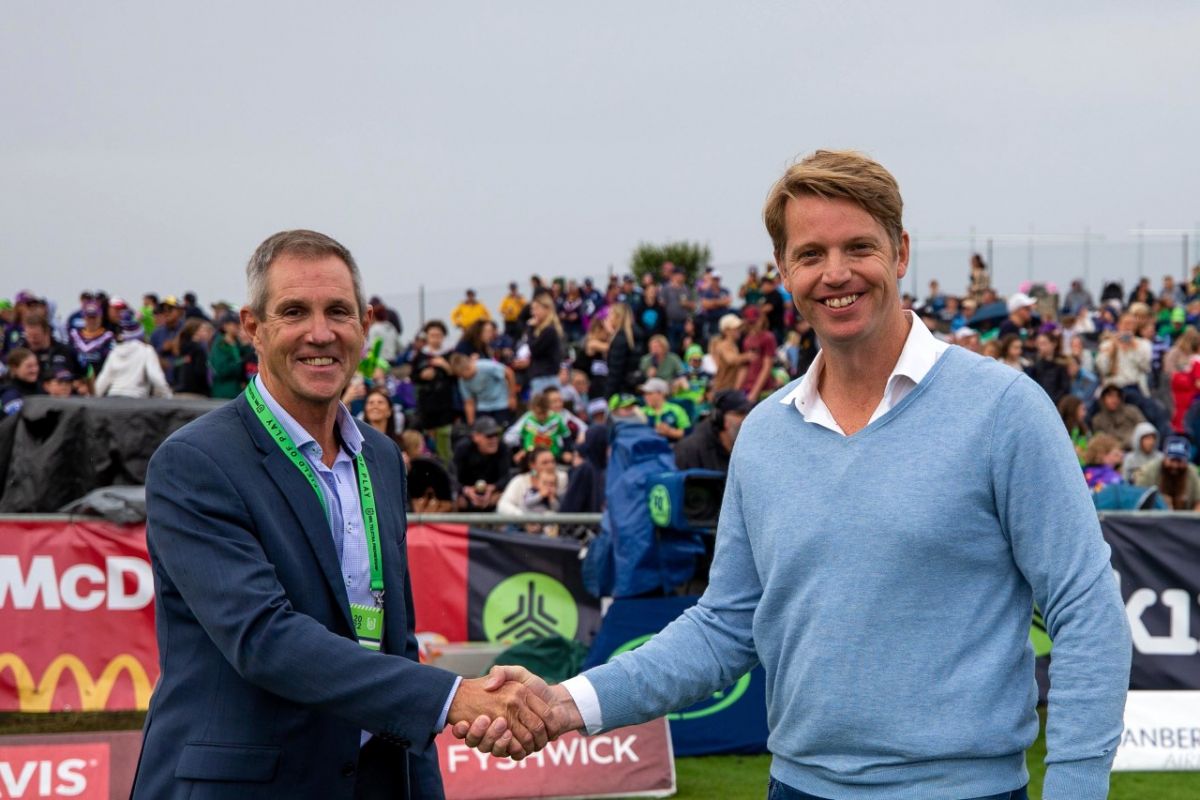 "We will do the same with the Southern Sports Academy which hosted more than 1300 athletes for the 2022 Your Local Club Academy Games at the start of the school holidays.
"Under our partnership agreement with the Southern Sports Academy, the Academy Games will be back here in 2023 and 2024, and we want to ensure we will be able to provide the best possible experience for those attending."
Combined, it is expected the NRL premiership clash and Academy Games will have delivered in excess of $4 million of direct economic benefits to the city as well as flow-on employment and social benefits.