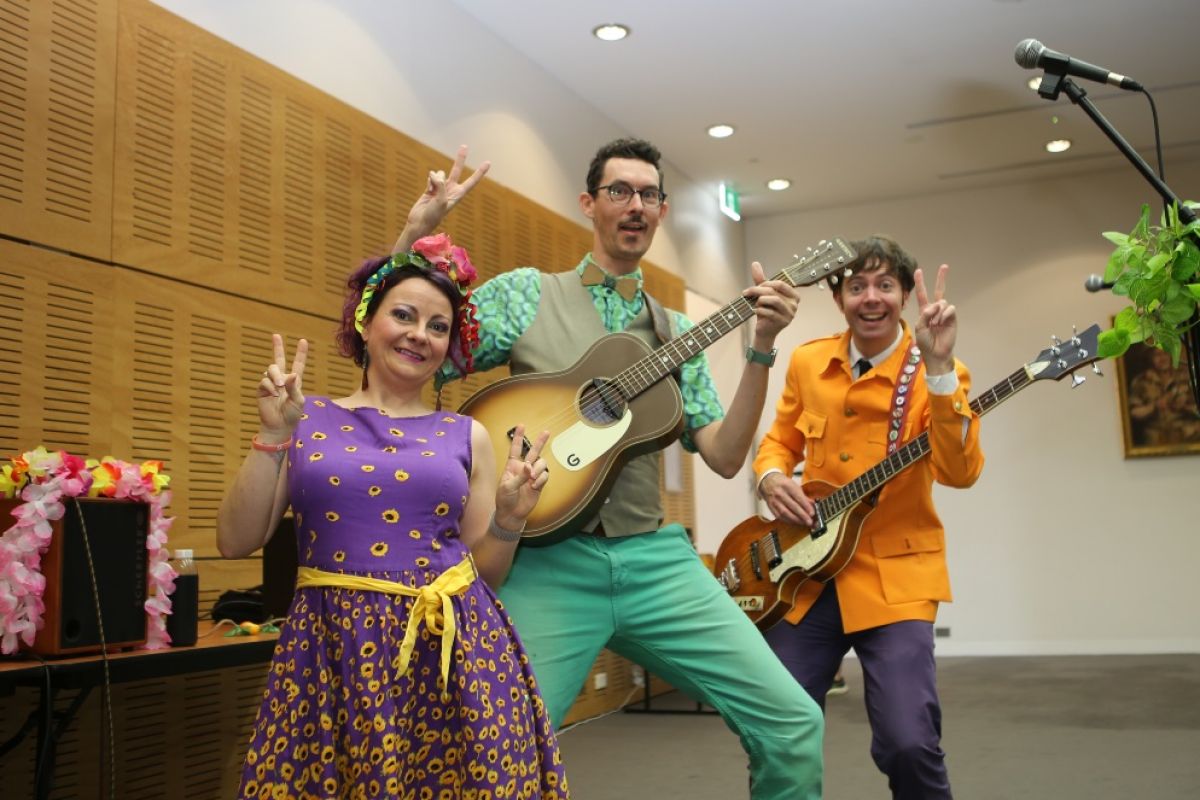 ---
Community
Fresh holiday fun at the Library
Published: 13 Apr 2022 4:12pm
An award-winning bunch of roots musicians spread their 'Get Fresh' message at our City Library this week, much to the delight of their audience of youngsters and adults.
The Vegetable Plot entertained about 30 children along with their parents and carers as part of the school holiday fun at the library, serving up a bumper crop of catchy tunes, colourful characters, sweet harmonies, dances, jokes and truly rotten puns.
These dedicated performers are on a mission to get kids to fall in love with vegetables!
There was plenty of groove and crunch to soundtrack of sustainable, creative living with this lively band and their technicolour roots jams.