---
Events & Tourism
Gear up for an influx of events at our new Multisport Cycling Complex
Published: 05 Aug 2022 12:03pm
Demand for the facilities at Wagga Wagga's new $12 million Multisport Cycling Complex at Pomingalarna Reserve is growing, with several events on the calendar for August.
The 2022 AusCycling Mountain Bike Marathon National Championships will be held at the facility next weekend (13–14 August), followed by the Wagga Wagga Trail Marathon on Saturday 20 August.
The quality of the facilities has also drawn the Canberra BMX Club to our city, with the organisation holding a Come and Try Day at the BMX track on Sunday 21 August 2022.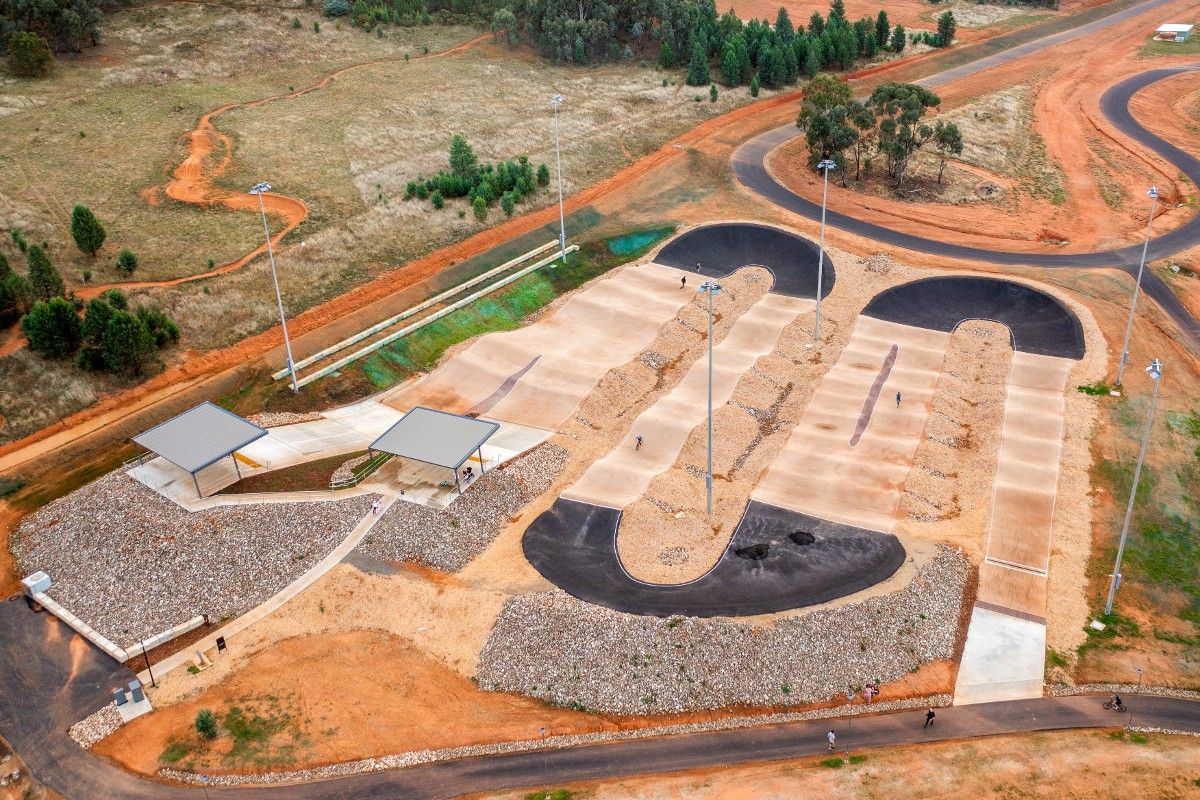 The club's Board Chair Paul Buttel said the event is designed to introduce local residents, particularly kids, to BMX and show them the skills and thrills of BMX racing, which is an Olympic sport.
"We are keen to generate interest in Wagga Wagga's residents for BMX racing and hopefully be the catalyst for creating a club at the Wagga Wagga site," Mr Buttel said.
"We also hope to put on a show for residents showing how family friendly BMX racing is with our members racing from young through to masters."
The two-hour Come and Try session runs from 10am–12pm and is open to riders of all ages – kids, teenagers, adults and seniors – with the Canberra club's experienced coaches, volunteers, and riders on hand to guide participants.
Wagga Wagga City Council's Strategic Recreation Officer Peter Cook said the event will give locals the opportunity to get involved in the sport and to check out the new BMX track.
"It's an important step in encouraging the growth of the sport in our region, hopefully flushing out some interest such as the formation of a club in Wagga Wagga," Mr Cook said.
"We already have a strong cycling community here who regularly use the facilities at the complex for club meetings, and it would be good to see that extended to a local BMX club.
"The local support also makes Pomingalarna an attractive destination for regional, state and national level competitions, which deliver economic benefits for the city through visitor spending on accommodation, food and retail."
To find out more or to register for the Canberra BMX Club's Come and Try Day, visit ridenation.com.au/s/come-and-try
Following closely on the heels of the BMX day is the 2022 AusCycling Mountain Bike Marathon National Championship next weekend, which is expected to draw 400 competitors and officials plus their teams and supporters, while around 130 competitors and officials will attend the 2022 Mountain Bike National Gold Level Cross Country Olympic (XCO) event set down for late October.
Entries for the Mountain Bike Marathon National Championships close on Monday 8 August at 10am.
Entries are also still open for the Wiradjuri Wander; two non-championship categories catering to riders aged from 15+ years.
Registration can be completed online at: auscycling.org.au
---
Canberra BMX Club Come and Try Day
Sunday 21 August – 10am–12pm
Wagga Wagga Multisport Cycling Complex
Age Group: Kids, Teens, Adults, Active Seniors
Participants must:
register online
bring their own bike
wear a full-face helmet, long-sleeve shirts, long pants, gloves and enclosed shoes to participate.
2022 AusCycling Mountain Bike Marathon National Championships
Saturday 14 August. Racing starts at 9am
Entries close 10 am Monday 8 August
Wagga Wagga Multisport Cycling Complex