---
Events & Tourism
Enticing visitors to our Wagga Wagga + Surrounds region
Published: 14 Dec 2022 11:33am
A new Wagga Wagga + Surrounds Visitor Guide encourages visitors to embark on a journey through our region and discover our unique culture, landscape and experiences.
The new-look guide launches in time for the Christmas and summer holiday period, which is shaping up to be a busy time for visitors to our region.
The 2022/23 publication showcases more than 140 tourism partner businesses from the Wagga Wagga Local Government Area and across seven neighbouring shires, including Coolamon, Junee, Narrandera, Snowy Valleys, Cootamundra-Gundagai, Greater Hume and Lockhart Shire.
Wagga Wagga City Council's Destination & Events Coordinator Kimberly Parker said the guide was informative, inspirational, and shared our region's story to visitors.
"The guide highlights attractions visitors can see and do, places to shop, places to eat and drink, where to stay, great day trips and a vibrant year-round calendar of events," Ms Parker said.
"This year, through consultation with Wiradjuri Elders, Council has built on the First Nations storytelling in the guide. For the past two years the guide has included Wiradjuri phrases and translations to English. In addition to the phrases, this new guide introduces an illustration of 'Gugaa' (goanna) tracks.
"The Gugaa is recognised as the overarching totem of the Wiradjuri Nation and a way of connecting all people, past and present, on Wiradjuri Land. As well as holding cultural significance, the illustration is also a symbolic representation of visitors to our region."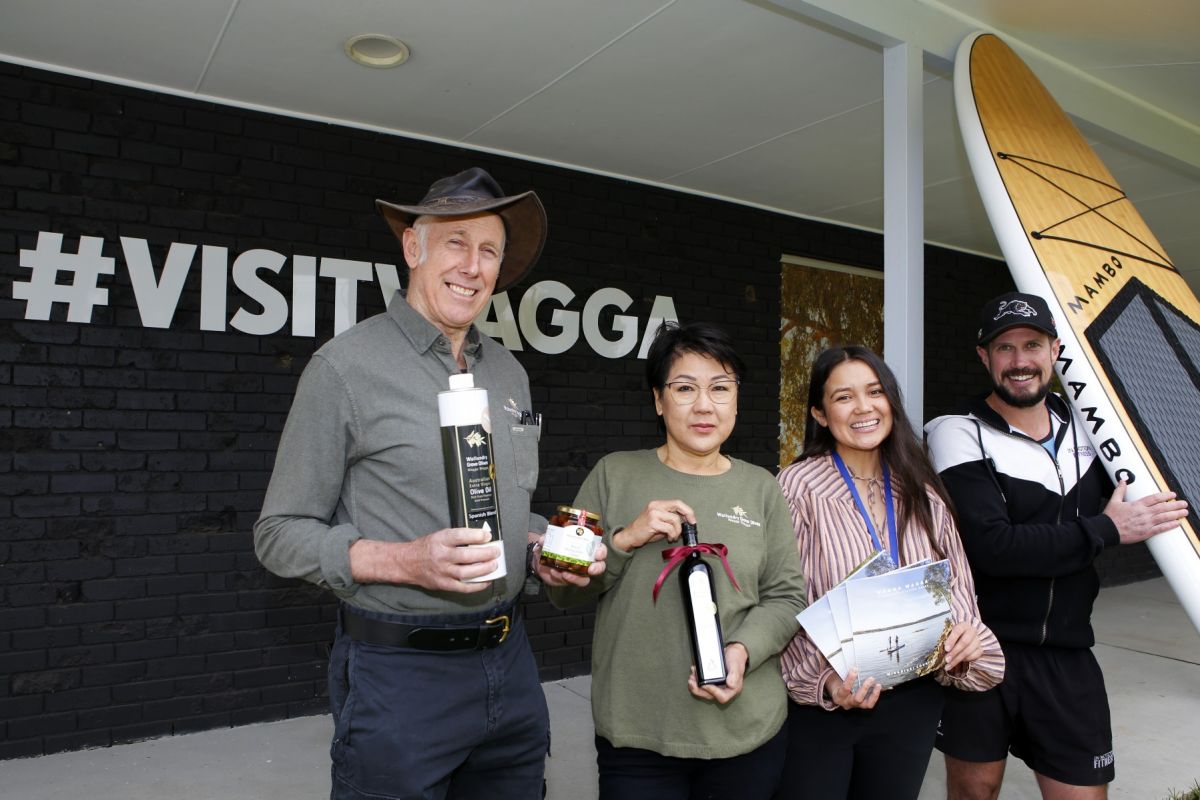 The 74-page guide aims to increase visitor numbers to our destination, which annually welcomes more than 1.38 million visitors – including day trippers, overnight stays and others – and injects about $385 million into the Wagga Wagga economy.
"There are so many reasons why our region is an ideal destination, from our National Parks, the Murrumbidgee River, plentiful fields of produce, arts, history, and culture, to our unique and inclusive events," Ms Parker said.
"We're already seeing encouraging accommodation numbers in Wagga Wagga for the up-coming Christmas and New Year period, through positive forward bookings, indicating a strong return of the visiting friends and relatives market for the holiday period.
"We're hoping this strong visitor demand continues well into 2023 and the new visitor guide will help with this sentiment."
The 2022/23 guide will be distributed through the Wagga Wagga Visitor Information Centre and local businesses, as well through the Australian Visitor Information network – helping to distribute the guide far and wide to reach more potential visitors.