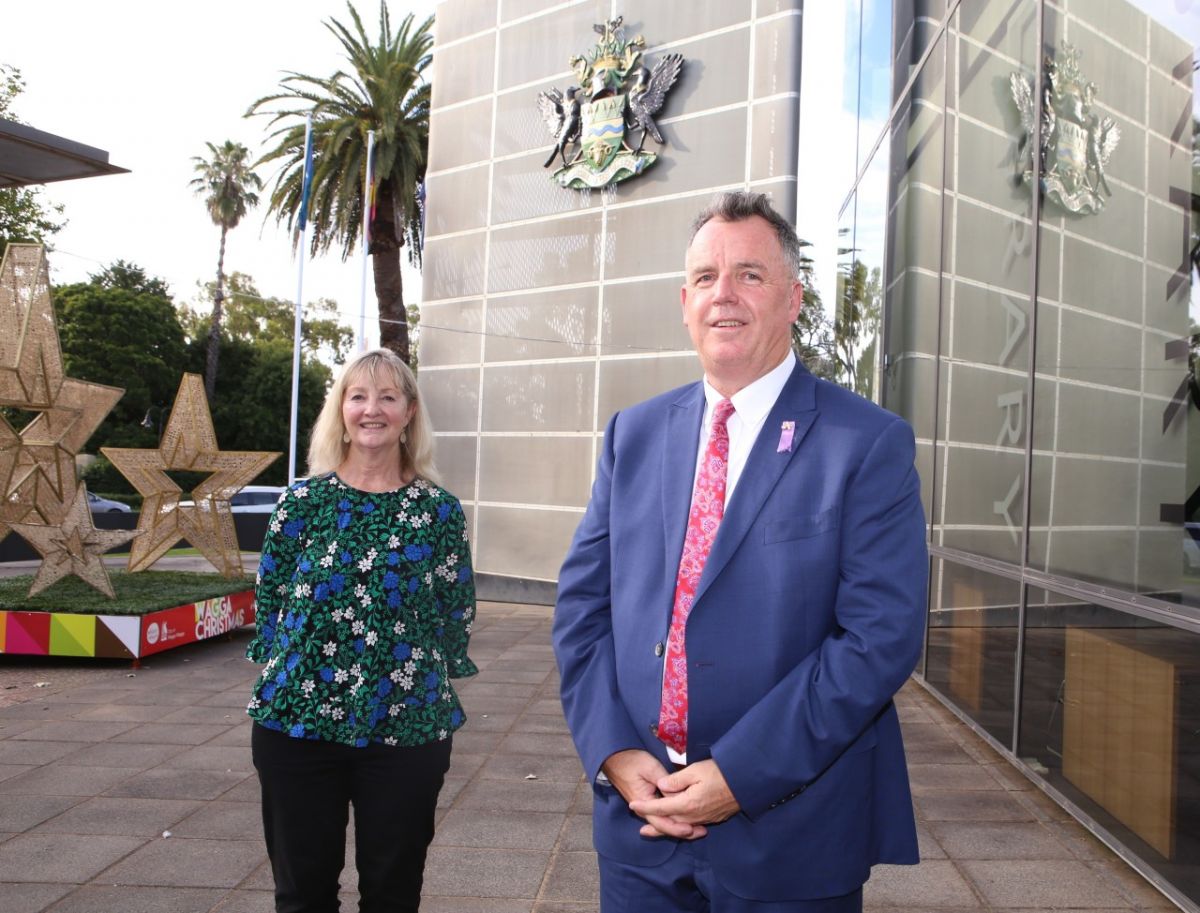 ---
Council
City's new Mayor and Deputy Mayor ready for challenge
Published: 13 Jan 2022 9:50am
The City of Wagga Wagga has two new leaders after Councillors this week elected the Mayor and Deputy Mayor.
Cr Dallas Tout was elected as the city's 47th Mayor and Cr Jenny McKinnon was elected the Deputy Mayor at the first meeting of the new Council on Monday 10 January 2022.
The Mayoral election was contested by Crs Tout and Dan Hayes with Councillors voting 7-2 in favour of Cr Tout who has served as the city's Deputy Mayor since 2014.
He takes over the leadership role from Greg Conkey OAM who did not contest last year's local government election.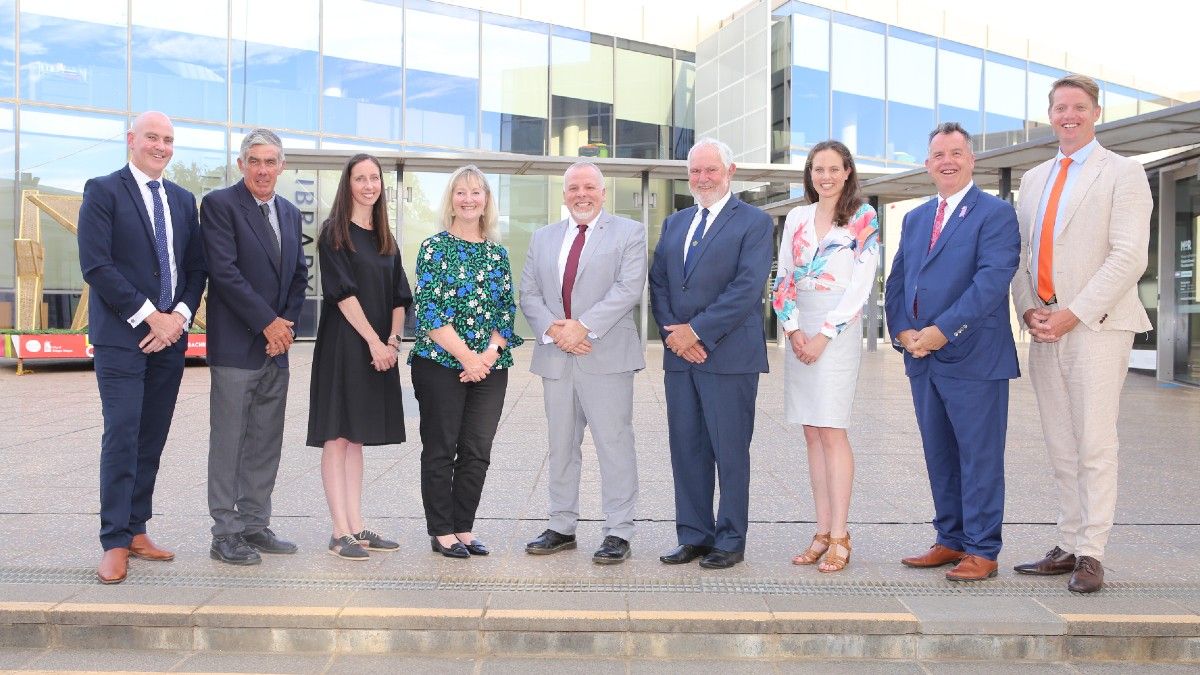 There were two nominees for the position of Deputy Mayor – Cr Dan Hayes and first-time councillor Jenny McKinnon. Cr McKinnon secured five of the nine votes.
Cr Tout said he was ready to step up the mayoral position after serving the city as the Deputy Mayor continuously for the past eight years and believes the new Council is ready for the challenges ahead.
"I'm very excited to be given this opportunity … I'm passionate about the role," Cr Tout said.
"The leadership of the Council involves all nine councillors, it's a team effort, and it's important to keep the lines of communication open with all councillors working as a group to represent the whole Local Government Area.
---
Related Links
---
"There's challenges ahead for us. We're still dealing with the pandemic and economic and social issues around that.
"Social infrastructure is important and will be one of my focus areas. We are a diverse city, but I feel we could always be more inclusive and that's something I expect we can continue to work on."
Cr Tout reinforced the need for "two-way communications" and said he was keen to work with new Deputy Mayor Cr Jenny McKinnon in that role.
"Listening and talking to each other and communicating with the entire group is important," he said.
"I'm keen to work with Jenny and congratulations to her for being elected to this position in her first term on council. It's also great to have a female deputy mayor in this role … it gives a spread of representation for who the community voted for in December."
Cr McKinnon said she was honoured to be given this opportunity by fellow councillors.
"It's certainly a privilege to not only be elected to Council by the community, but then to have that encouragement and support from fellow councillors to fulfil this role is quite humbling," Cr McKinnon said.
"I have been elected by the community and I want to look after the interests of the community and do my best to represent them.
"I want to see the Council moving forward on lots of objectives that we have set out in our campaigns. I'll re-visit the issues I raised in my own campaign, as I expect all Councillors will do, and together we can sit down and see what is achievable in this term as we take the city forward.
"It's time to forge some good relationships and make sure we have a really co-operative council. Communication is important and in this role I believe I can facilitate that co-operation and communication."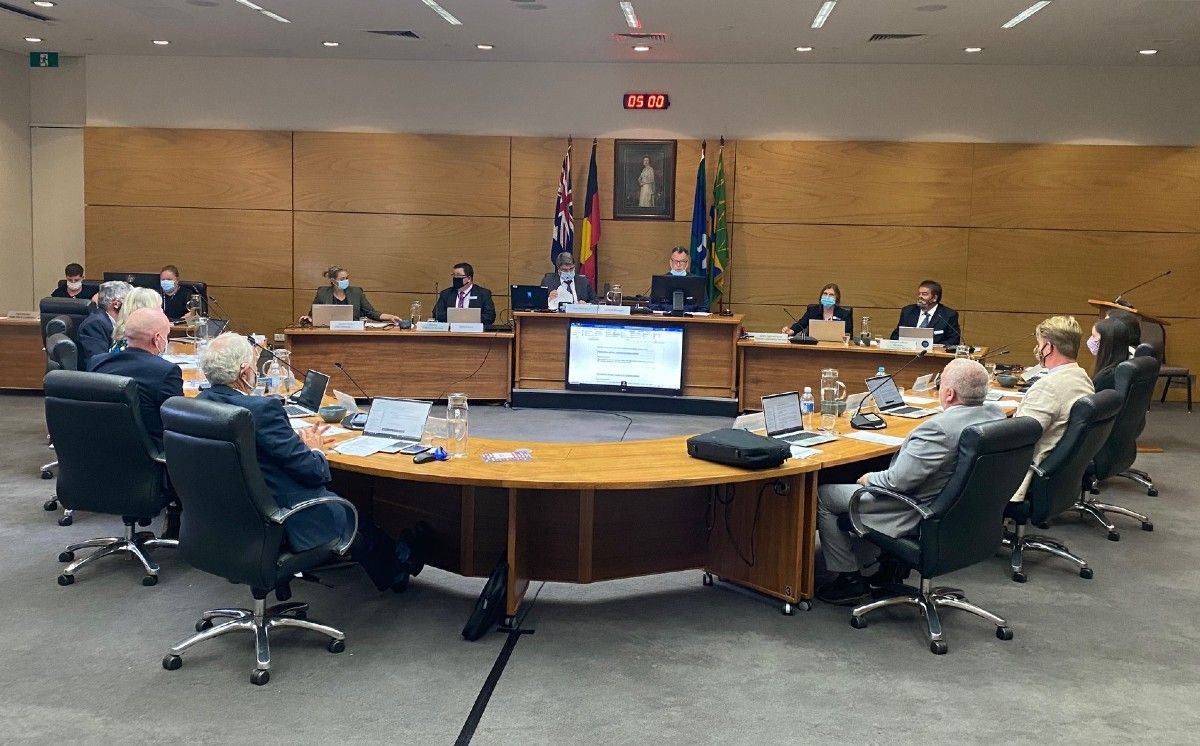 As a result of the postponement of the ordinary council elections to 4 December 2021, mayors elected by councillors during the current term will have a shorter term than the usual two years.
Councils that elect their mayors are required to hold mid-term mayoral elections in the month of September. This means that the mid-term mayoral elections in Wagga Wagga will need to be held in September 2023.
The mayor elected at the mid-term mayoral election will then hold their office until the day of the council's next ordinary election in September 2024, when their civic office as a councillor and mayor will expire. Council will also use this process for deputy mayor.