---
Arts & Culture
Cook's Galley moved into new exhibition space
Published: 01 Jul 2022 9:53am
In a major milestone for the Museum of the Riverina Redevelopment Project, the state heritage listed Mobile Cook's Galley has been moved to the new building at the Botanic Gardens site on Lord Baden Powell Drive.
---
Museum of the Riverina Redevelopment
---
The Mobile Cook's Galley was a mobile kitchen used to prepare food to feed the chaff cutting team operated by the Fife family during the 1930s and 1940s. Jim McGilvray (carpenter) and Harold Fife made it from recycled materials in 1934.
The historic mobile kitchen with its original wood stove and cutlery is one of the most significant and largest objects in the museum's collection and is extremely rare: there is only one other example of a cook's galley, located at the National Museum of Australia in Canberra.
Museum Manager Luke Grealy said the operation to relocate the Mobile Cook's Galley to its new dedicated indoor exhibition space all went to plan.
"This object weighs just over five-and-a-half tonnes and is almost 90 years old," Mr Grealy said.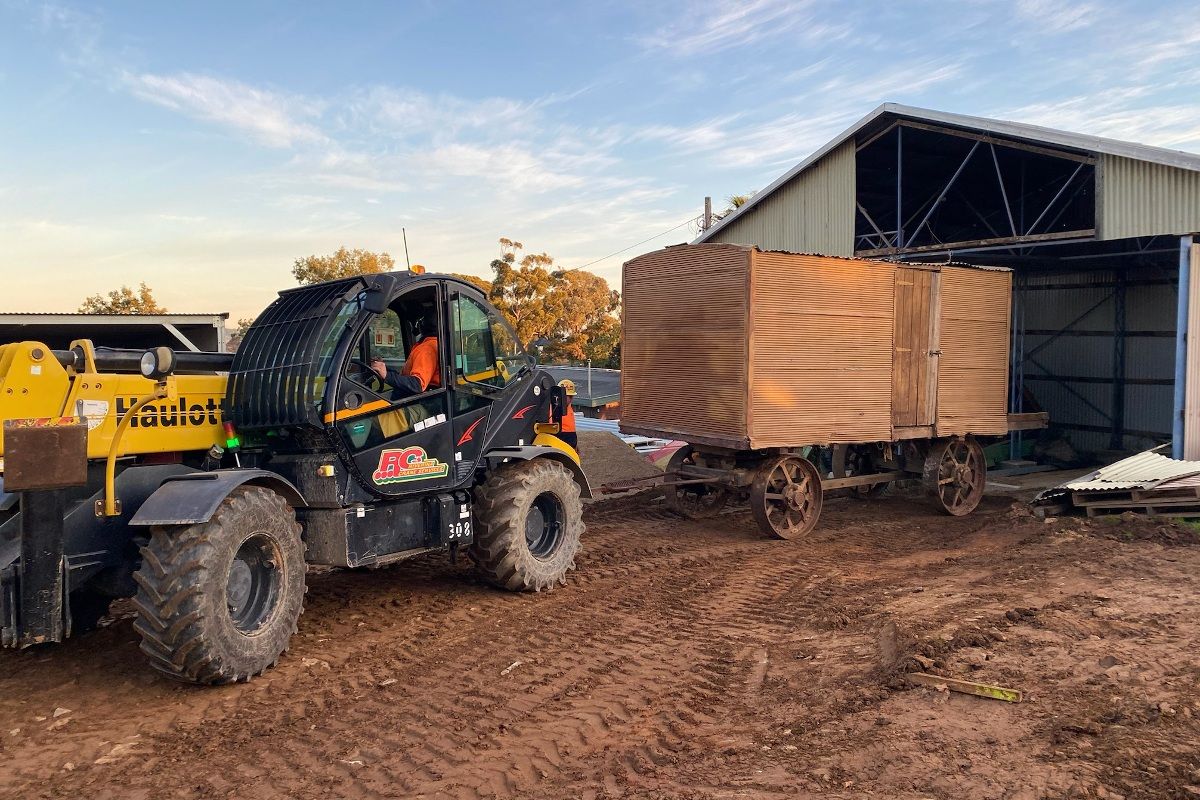 "Jim McGilvray and Harold Fife demonstrated their ingenuity and extraordinary skills in the design and construction of this wonderful object; it towed out of the storage shed beautifully, with the wheels and pivots moving smoothly.
"It was then loaded onto a tilt tray truck which reversed it into the new building, where it was raised up with the use of a custom-made support lifted by two mini cranes and two hand-operated chain hoists. It was then placed on a steel plinth where it will remain now in preparation for public display.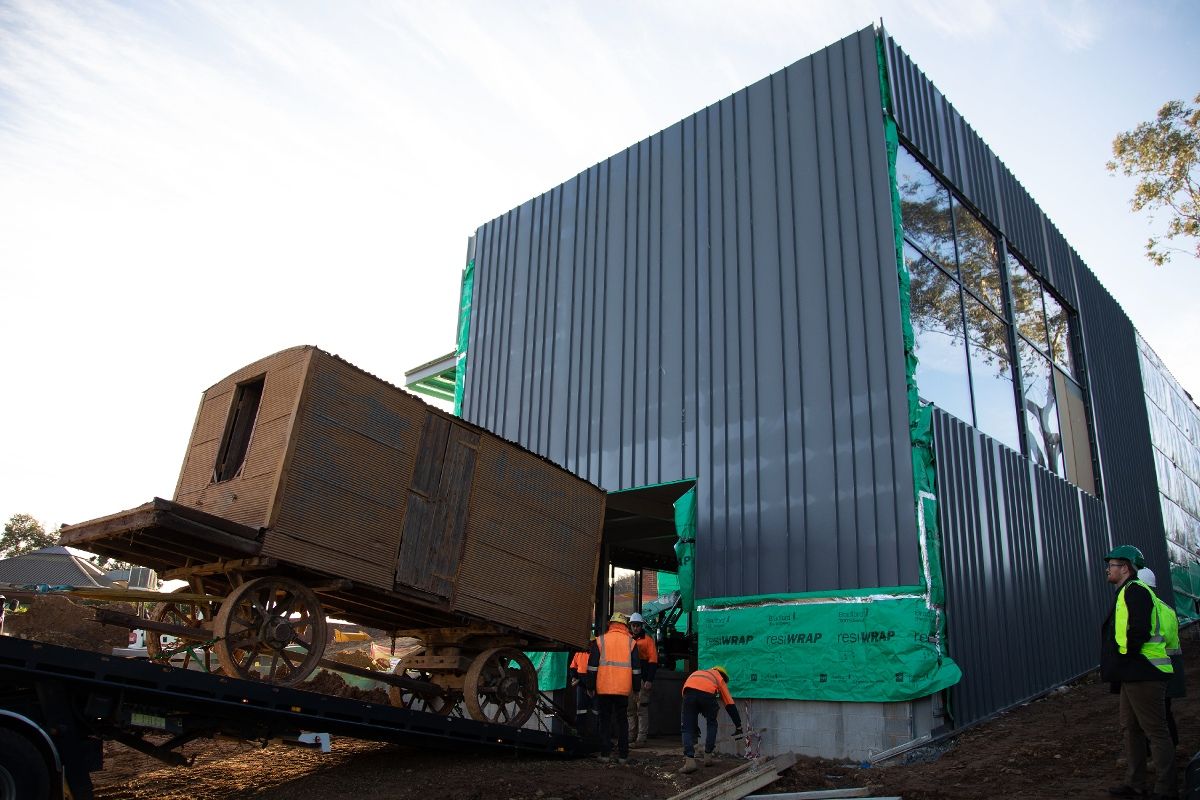 "The new building has, in a sense, been designed around this significant object; relocating it safely was critical."
The entire process was overseen by two expert museum conservators contracted to move and then perform conservation work on the galley.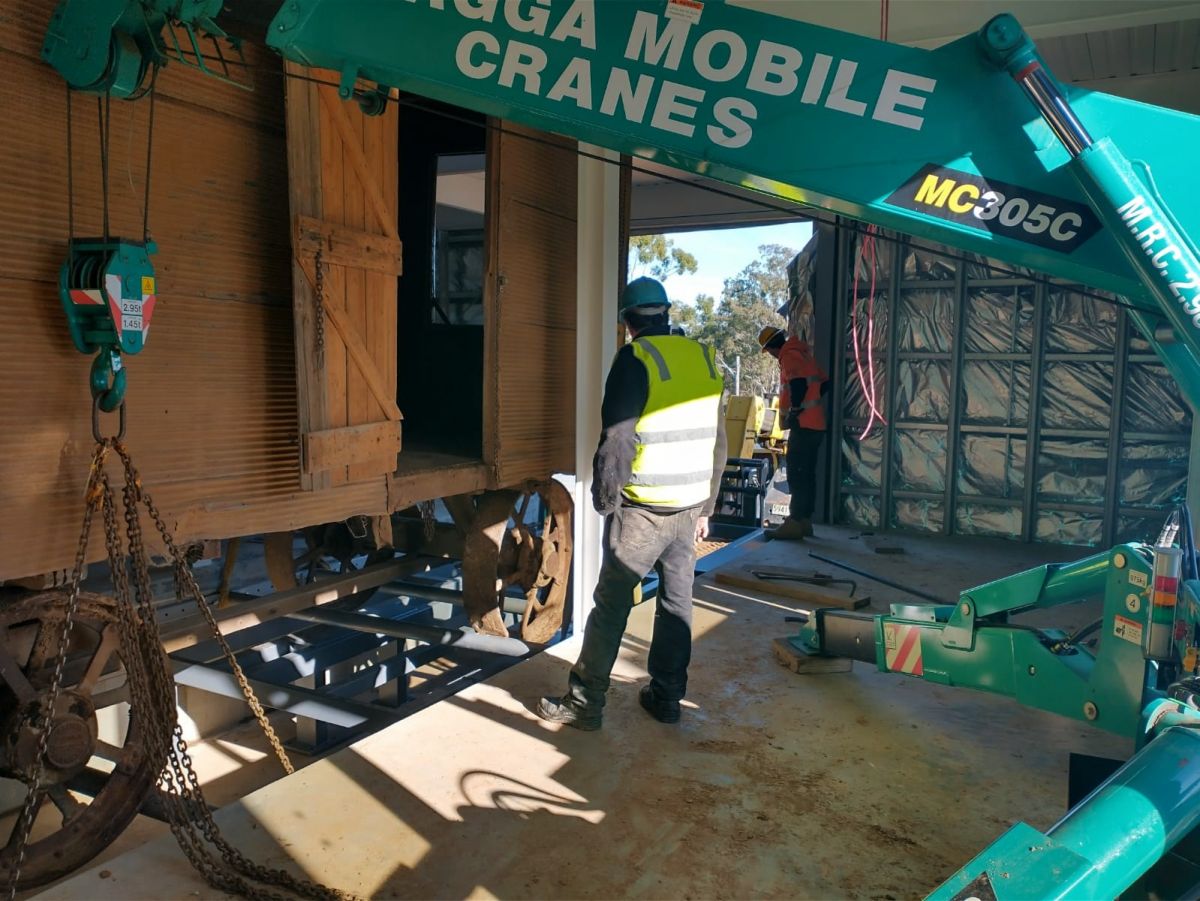 Conservator Kim Morris said the move was planned extensively to minimise any impact .
"The preservation of the galley was the highest priority of the move" Mr Morris said.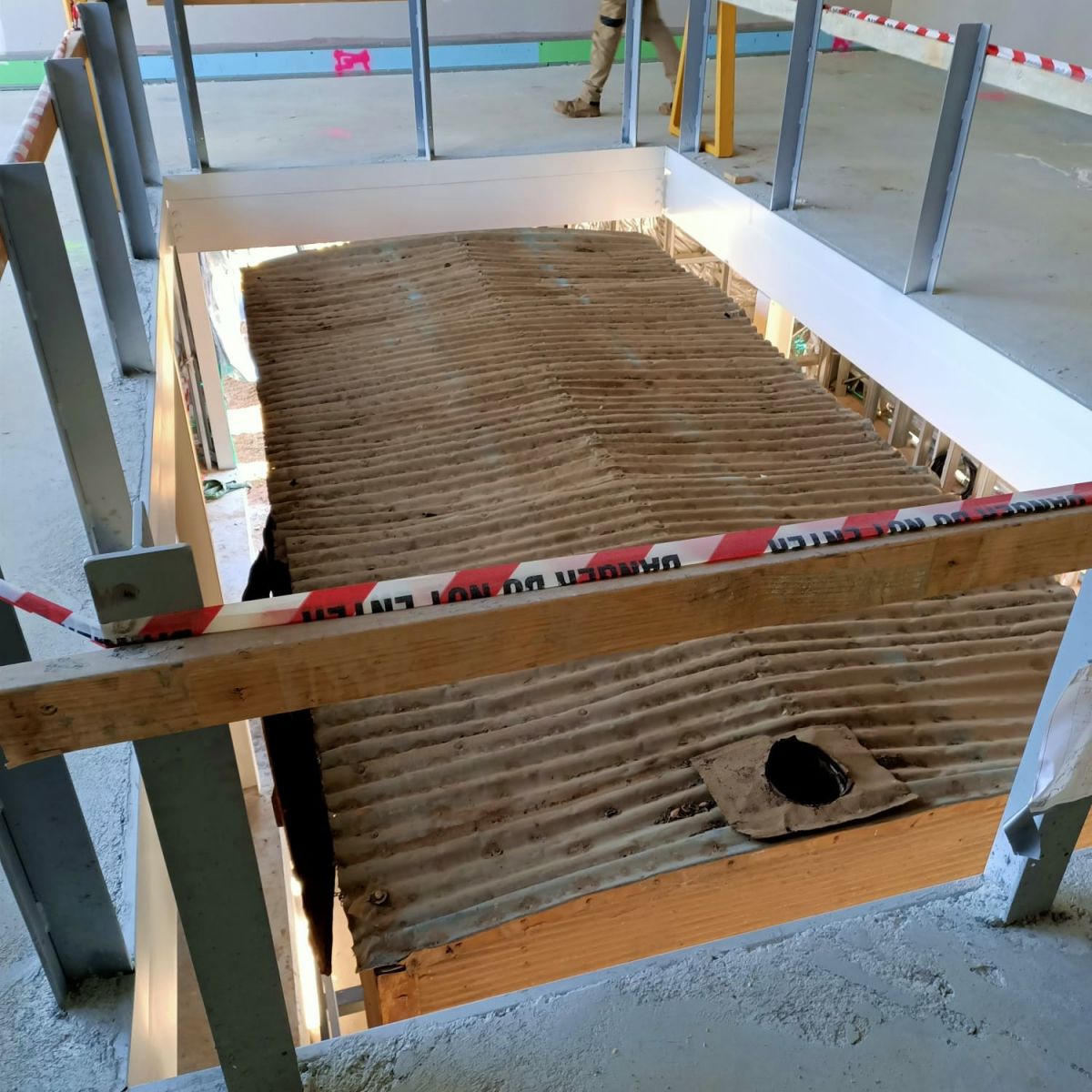 The Mobile Cook's Galley Conservation Project is being funded by the NSW Government under the Caring for State Heritage category of the NSW Heritage Grants Program and Wagga Wagga City Council.
For more information about the Mobile Cook's Galley, visit museumriverina.com.au and click on the link to Collections.