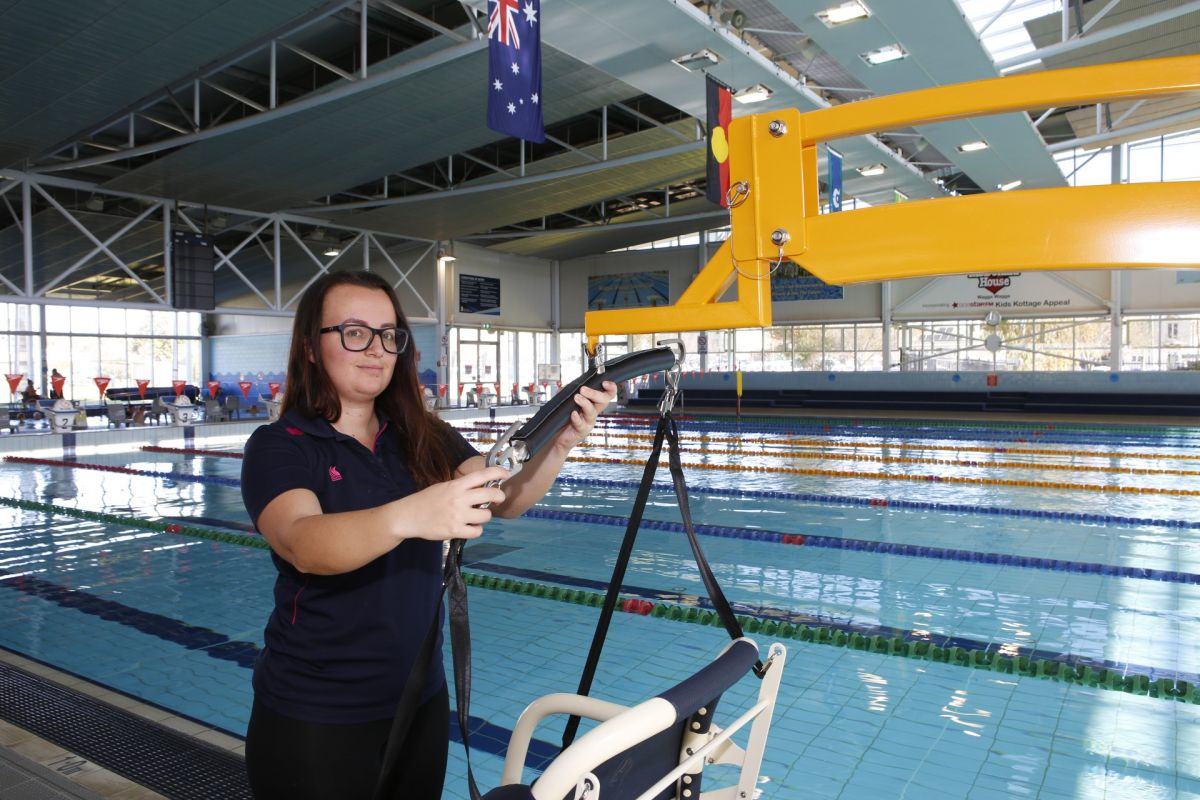 ---
Council
Oasis gets a new portable disability hoist
Published: 21 Jul 2022 12:55pm
Wagga Wagga's Oasis Aquatic Centre has installed a new portable disability hoist for the 25-metre indoor pool, improving accessibility for people of all abilities.
Designed and manufactured in Australia, the new twin arm pool / spa hoist cost just over $24,750.
Oasis Aquatics Supervisor Taileigh King said the equipment replaces the old portable pool disability hoist, which had broken and was beyond repair.
"The old hoist was eight to 10 years old and had reached a point where it could no longer operate safely for our patrons," Ms King said.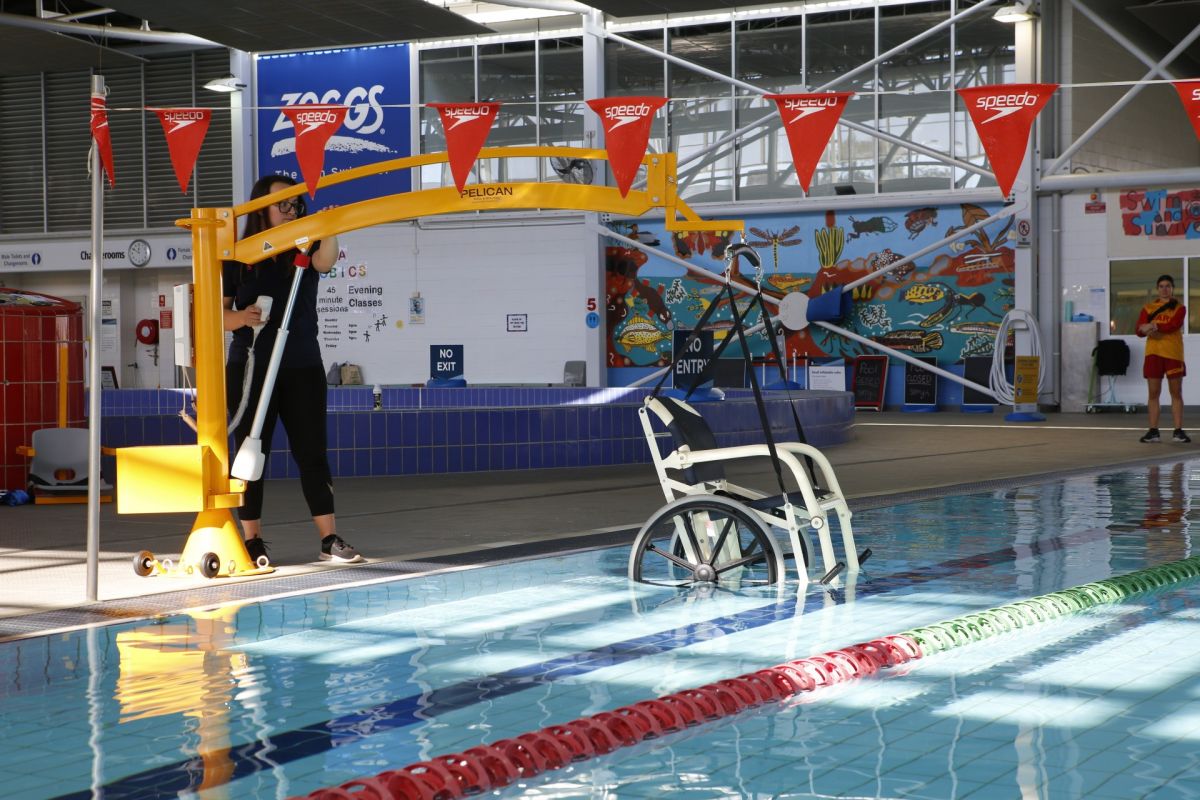 "To ensure we were able to continue providing accessibility to all Oasis users, we made the decision to purchase the new hoist, which has a lifting capacity of 200 kilograms.
"This new unit is fixed permanently at the edge of the 25-metre indoor pool however staff have the ability to move it out to the 50-metre pool during summer.
"It gives people from all walks of life the freedom and opportunity to participate in physical activity and enjoy the water."
The new hoist provides three seating options:
solid plastic seat for clients with low level disabilities
floating sling made by Para Mobility
Pelican Wheelchair – designed and manufactured by Para Mobility.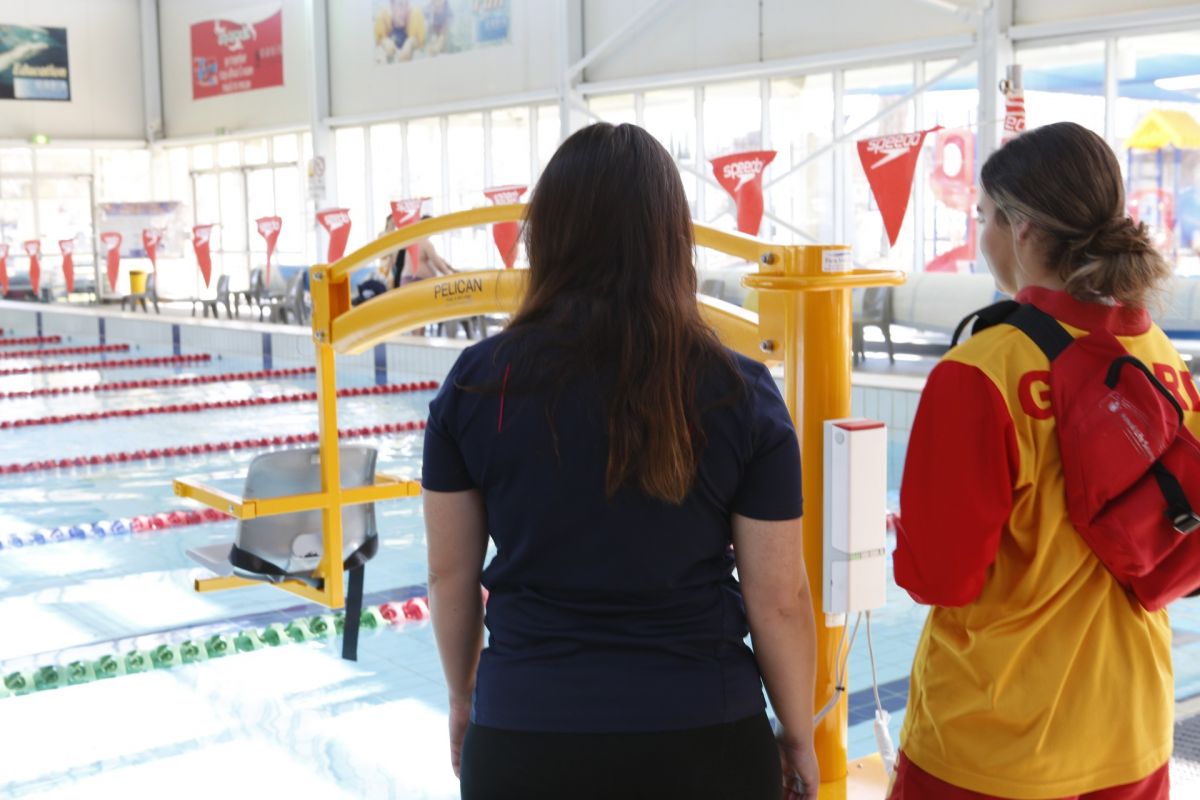 The new hoist has been welcomed by Jason Evans who swims once a week for exercise and general fitness.
"It's great to have access to the 25-metre indoor pool here at the Oasis and also have the option to swim in the outdoor pool over summer," Mr Evans said.
"It's important that everyone of all abilities can use these pools and, now they know the new hoist is here, I hope more people will use it."
If you would like to use the unit, please speak with one of the Oasis lifeguards.