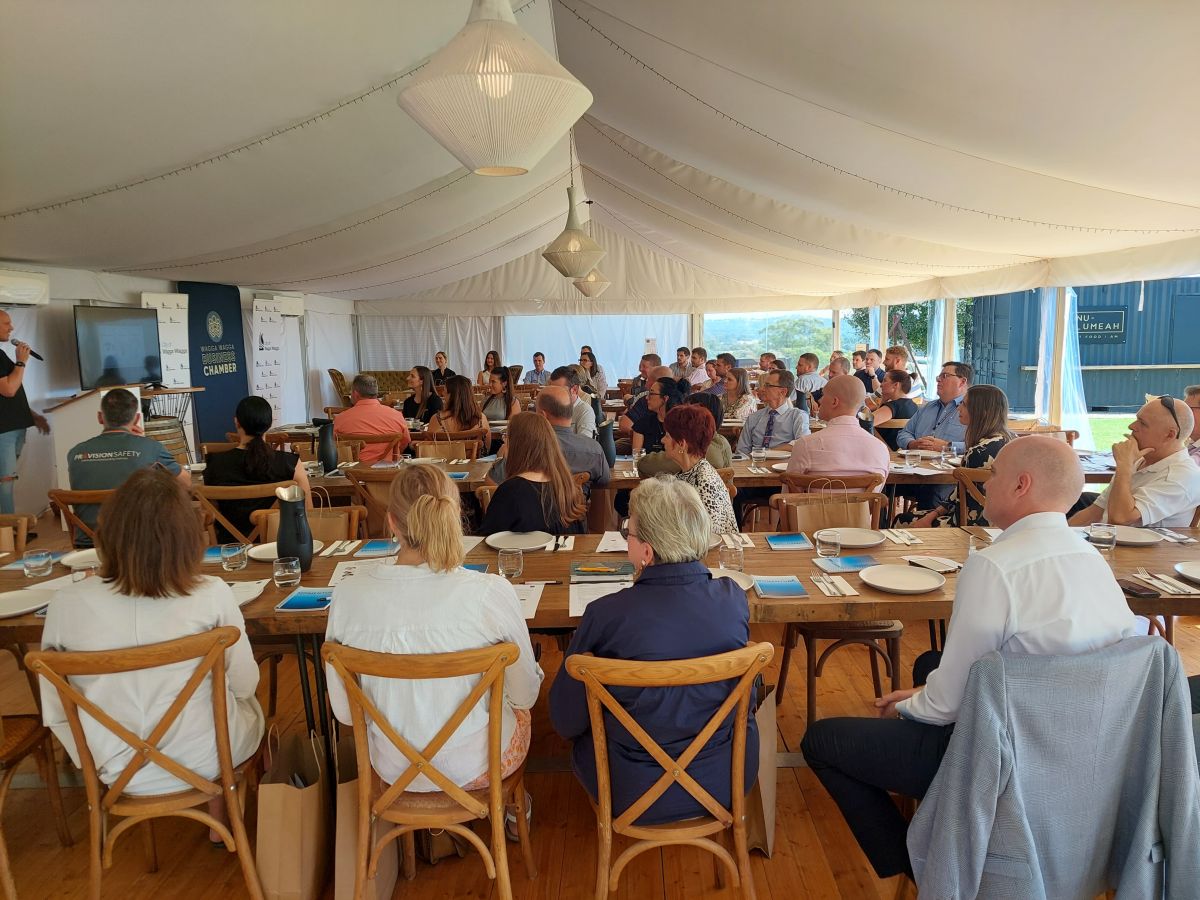 ---
Community
Celebrating small business
Published: 18 Mar 2022 3:47pm
Small business representatives from across the city gathered together this week to celebrate Small Business Month.
Wagga Wagga City Council partnered with the Wagga Wagga Business Chamber to secure a Small Business Month Grant from the NSW Government to stage the booked-out event at local business Food I Am.
Director Regional Activation Michael Keys said Council was dedicated to supporting small business owners as they recover from the impacts of COVID.
"We're working closely with the Business Chamber and the NSW Government to promote new growth and maximise development opportunities for small business," Mr Keys said.
"We have over 5600 local businesses in our region, and each and every one is an integral part of our city, not just through employment, but also the variety of services that are on offer and support for other businesses to survive and thrive.
"Success is catching – each small business that succeeds in Wagga Wagga makes our city more attractive to other business operators who are looking for a prime opportunity to set up or relocate.
"Networking events like today are valuable because we're stronger as a business community when we support each other and work together. Taking time to share success stories and learn from others stimulates ideas and creates enthusiasm and interest."
Business Manager Serena Hardwick from the Wagga Wagga Business Chamber said it was important to celebrate small business and recognise the contribution they make to our economy and our community.
"We know the last two years has been a very difficult and trying time for a lot of businesses," Ms Hardwick said.
"We've designed today's event to get people out for a few hours, surround them with others who have had similar experiences, and give them an opportunity to network over a beautiful lunch.
"The fact that this lunch booked out in less than 48 hours is testament to how strong the desire is for collaboration within our small business community."
A line-up of guest speakers at the lunch covered topics including leadership, bringing momentum back to your business, meditation and how to handle disasters.