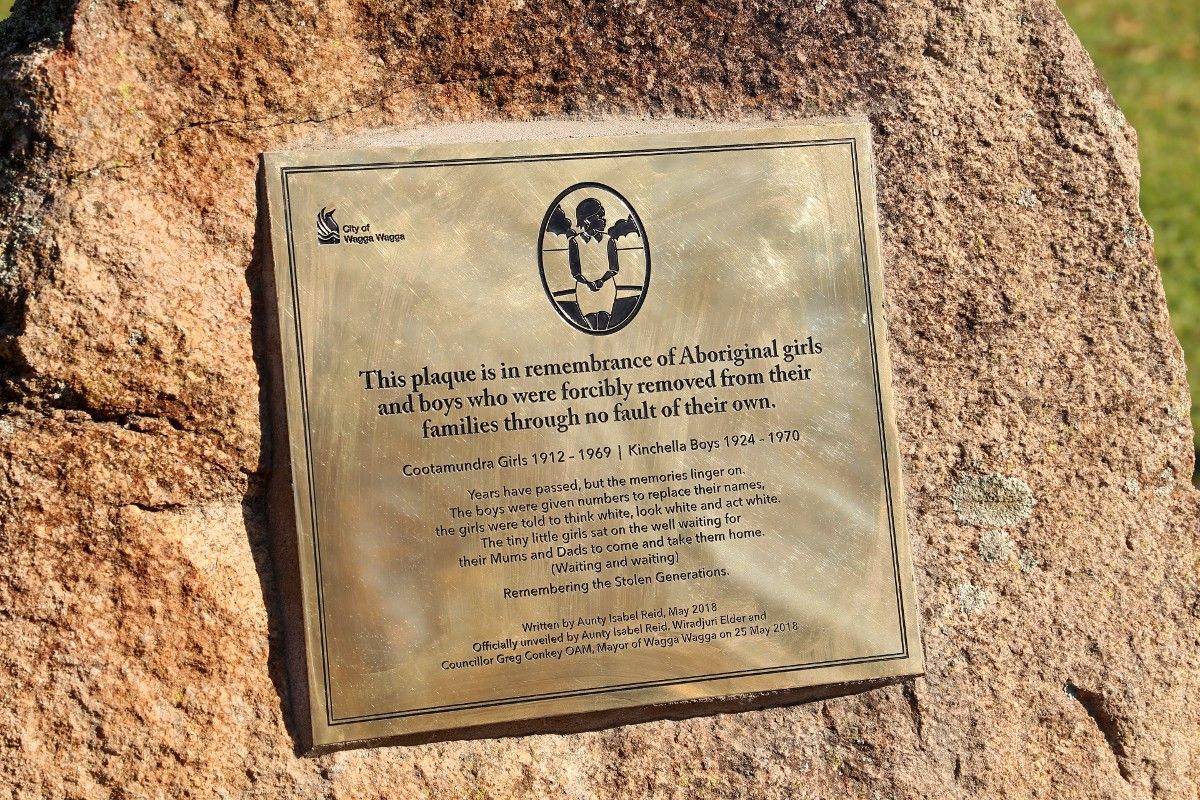 ---
Community
Be Brave. Make Change
Published: 20 May 2022 1:20pm
Council will hold an event next week to commemorate National Sorry Day 2022 at the Sorry Day Rock located in the Wollundry Lagoon precinct, adjacent to the Civic Theatre.
The ceremony, to be held on Thursday 26 May 2022 from 10:30am, will provide a chance for people to come together in the healing process for the Stolen Generations who were forcibly removed from their family and communities.
---
---
National Sorry Day is followed by National Reconciliation Week 2022 from Friday 27 May to Friday 3 June.
Council's Social Planning Coordinator Sarah Lehman said National Reconciliation Week is a time for all Australians to learn about our shared histories, cultures, and achievements, and to explore how each of us can contribute to achieving reconciliation in Australia.
"This year's theme, 'Be Brave. Make Change', is a challenge to all Australians; individuals, families, communities, organisations and government to 'Be Brave' and tackle the unfinished business of reconciliation so we can make change for the benefit of all Australians," Ms Lehman said.
"Last year Reconciliation Australia encouraged all Australians to take action; not just in National Reconciliation Week, but every week of the year.
"This year, Reconciliation Australia is asking everyone to make change beginning with brave actions in their daily lives – where they live, work, play and socialise.
"Our local Wiradjuri and First Nations community have nominated a Wiradjuri word for their curated 2022 program – Nguluway– which translated to English means Meeting Each Other."
The curated program includes a Cultural Walk and Smoking Ceremony and a Truth Telling Panel with Wiradjuri Elders, a Youth Event, a performance by the Wiradjuri Choir at the Victory Memorial Gardens and a Wiradjuri Art Mentoring Workshop.
All the events on the program are free, although some will require a booking to attend.
For more details on these events, you can access the full program by visiting wagga.nsw.gov.au/reconciliationweek