---
Community
Language Café initiative makes new connections for participants
Published: 26 May 2022 8:30am
Wagga Wagga City Library's Language Café has been holding a series of mini resource fairs to introduce participants to various local community organisations and government agencies and the services they offer.
The Multicultural Council of Wagga Wagga, Australian Red Cross Wagga Wagga and headspace Wagga Wagga have presented at the series of information sessions to Language Café participants over the last few weeks.
---
---
Zia Haydari, a social work student from Charles Sturt University currently on student placement at the library, is organising and coordinating the resource fairs.
"The aim of my placement and projects here at the Wagga City Library is to make these services known to library users and to Language Café participants, so they know where to go if they need help," Mr Haydari said.
"I've been inviting different community organisations to come and talk about their programs and services at the Language Café.
"It's very hard for a person just to know about the services in the area if they have come from a different country and don't know the language that well.
"It is important that these organisations have that connection and the participants know where they can go as a point-of-access and have contact with them."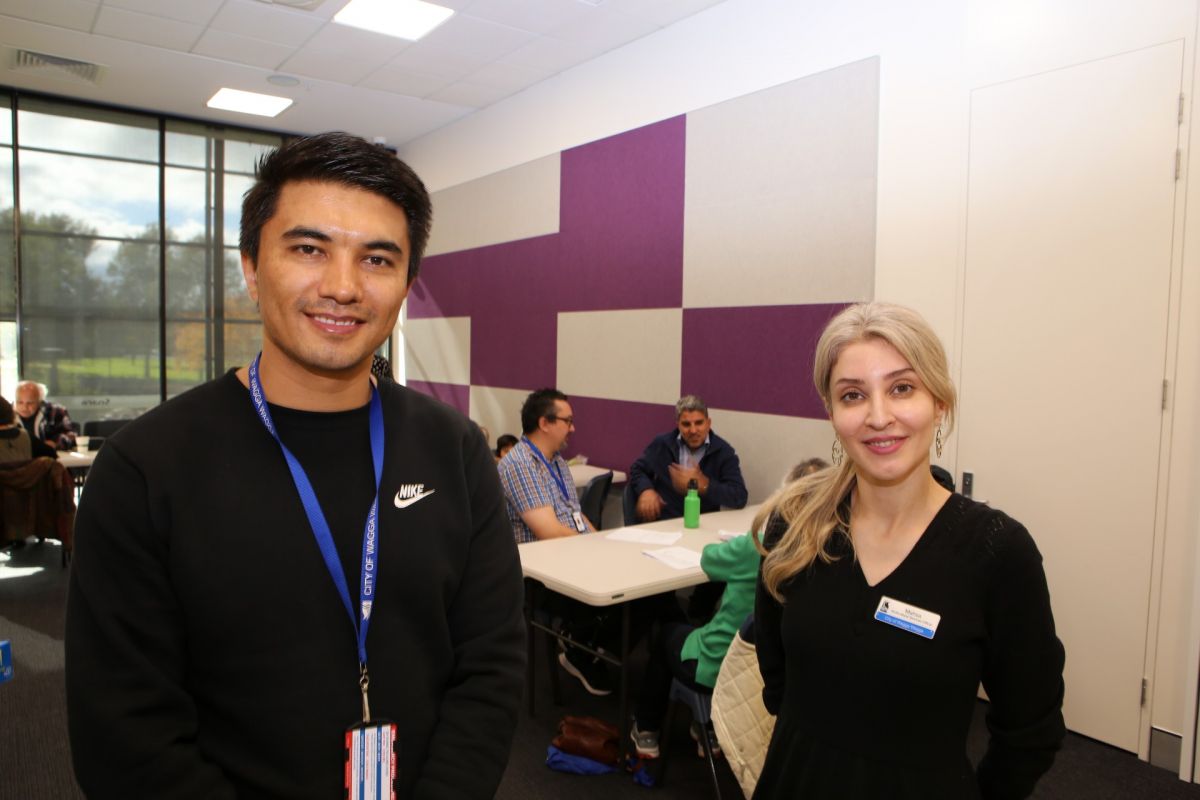 The Language Café program provides free classes for refugees, migrants or newcomers to Australia to improve their conversational English skills.
It holds three sessions each week during school terms – Mondays, Wednesdays and Saturdays from 11am to 12.30pm – covering settlement topics such as health, renting or buying a house, shopping, food, family, money and job interviews.
The Library's Multicultural Services Officer Mahsa Nikzad is full of praise for the mini resource fairs, saying it is vital to have these kinds of resources available in our multicultural community.
"It is a great way to inform people about the different services available to them in Wagga Wagga," Ms Nikzad said.
"I've received a lot of positive feedback from the Language Café participants who have found the sessions very informative and helpful.
"We will continue to develop these types of programs in the future in order to share information about the diverse services available to our community."
The next mini resource fair presentation will feature Legal Aid NSW on Monday 30 May at 12.30pm. No bookings required.
For more information about the Language Café, visit waggalibrary.com.au/whats-on or call the library on 6926 9700.
The Charles Sturt University (Wagga Wagga Campus) Social Work placement program at the Wagga Wagga City Library is unique in Australia. The program reflects an emerging trend in libraries across the world, including the City of Melbourne Library, where social workers are employed by libraries to provide referral and consultation services to support community members.