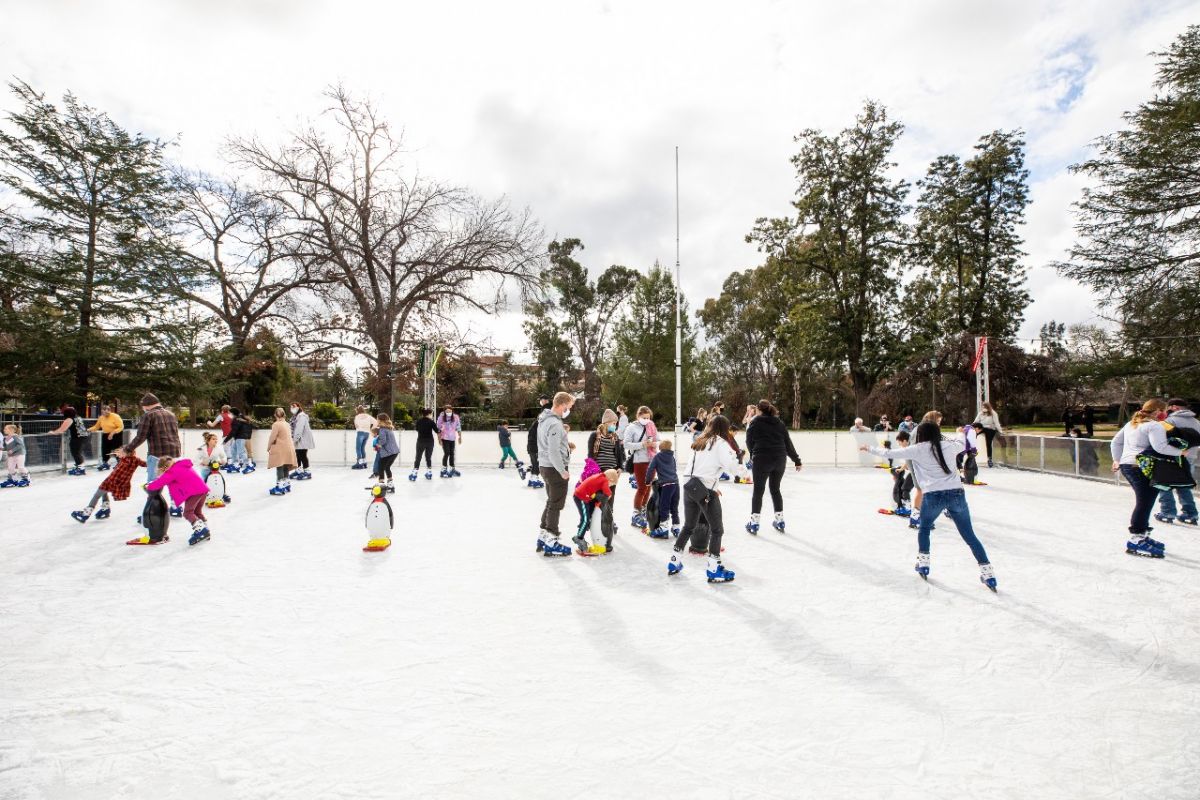 ---
Community
Pop-up ice skating rink returning to our city centre this winter
Published: 27 May 2022 11:51am
Council is excited to announce the dates for the city's revamped winter festival: Festival of W.
Festival of W 2022 will run from 2–17 July, coinciding with the winter school holidays, and will take place in the city centre.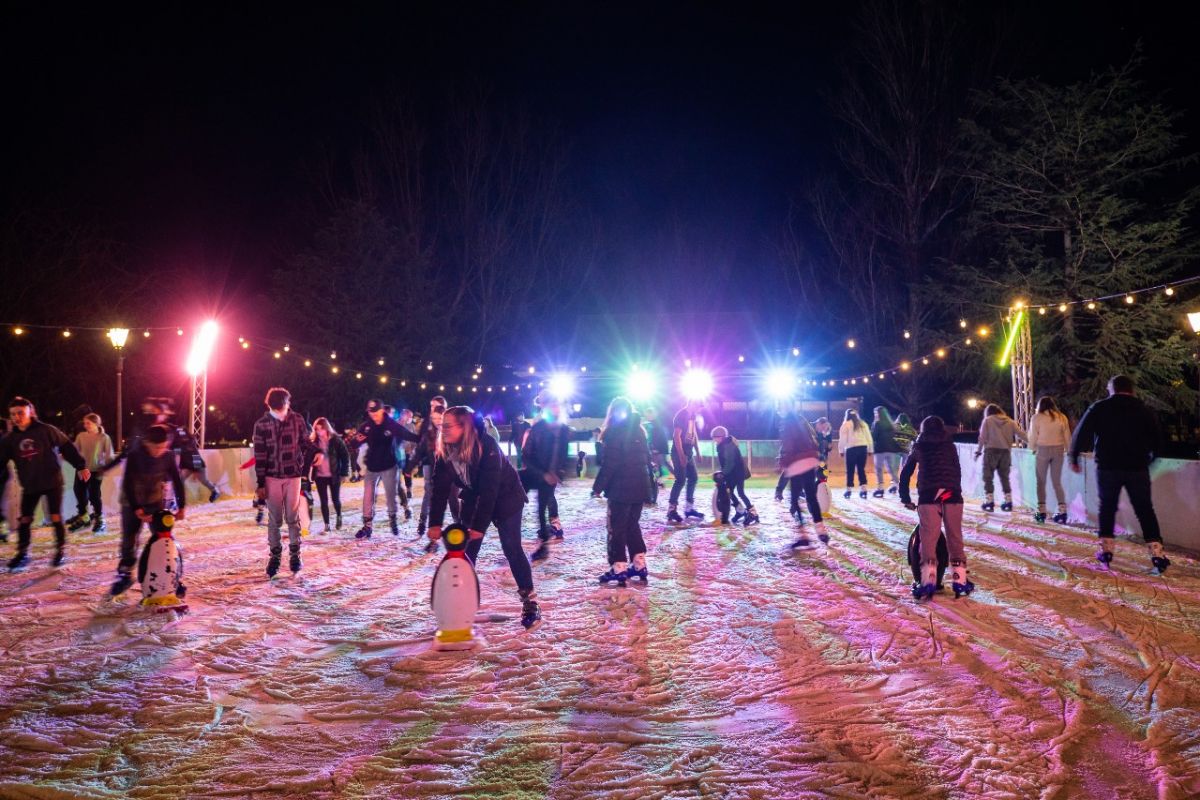 Events Officer Emma Corbett said Festival of W was the evolution of Council's highly regarded winter festival Lost Lanes, and would see the return of the popular outdoor ice rink.
"We'll be announcing more details next week, but we can reveal that the ice rink will be returning, bigger than last year, so we're very excited about that," Ms Corbett said.
"We listened to community feedback after our 2021 event and one of the main requests was for a larger ice rink.
"The Festival of W ice rink is going to be 15 by 36 metres, which is 10 metres wider than last year's rink, so there will be plenty of room for skaters.
"The ice rink will be in place for the entire two weeks of the festival, operating from 9am to 9pm each day, so we're looking forward to seeing everyone enjoying themselves out on the rink.
"Tickets will be going on sale next week."
Council is currently looking for food and drink vendors and local businesses interested in trading at the festival.
"We have openings over the entire festival period and businesses can opt to participate on a single day or operate for the duration of the festival," Ms Corbett said.
"If you'd like to know more, or have questions, please get in contact with us."
Food vendors and local businesses interested in being part of Festival of W can find more details at visitwagga.com/eoi
Council will be announcing the Festival of W line-up over the coming weeks. In the meantime, Ms Corbett is encouraging the community to mark the festival dates on their calendar.
"I'd encourage everyone to follow Visit Wagga on our social media channels for updates as well," Ms Corbett said.
"Festival of W will ensure Wagga Wagga is the place to be over the winter school holidays."
For more information, go to visitwagga.com