---
Arts & Culture
Local comedian turned international star
Published: 18 Oct 2022 1:26pm
Dane Simpson was a Deadly Funny national finalist in 2015; and since then, it has been a fast-rising trajectory for this Wagga-based comedian with a whirlwind of corporate gigs, tours, and festival runs.
Now he can also claim the title of 'international comedian' after recently performing for the first time at the Edinburgh Festival Fringe.
With all his successes Simpson is still proud to call Wagga home and excited to perform for local crowds at the Civic Theatre this weekend.
"It feels so strange to be referring to myself as an international star, but yeah, I guess it's true," Simpson said.
"Edinburgh Fringe is a huge festival; performers take over the whole city and it's just a whole lot of fun spanning almost a month, but it's always good to come home to Aussie audiences."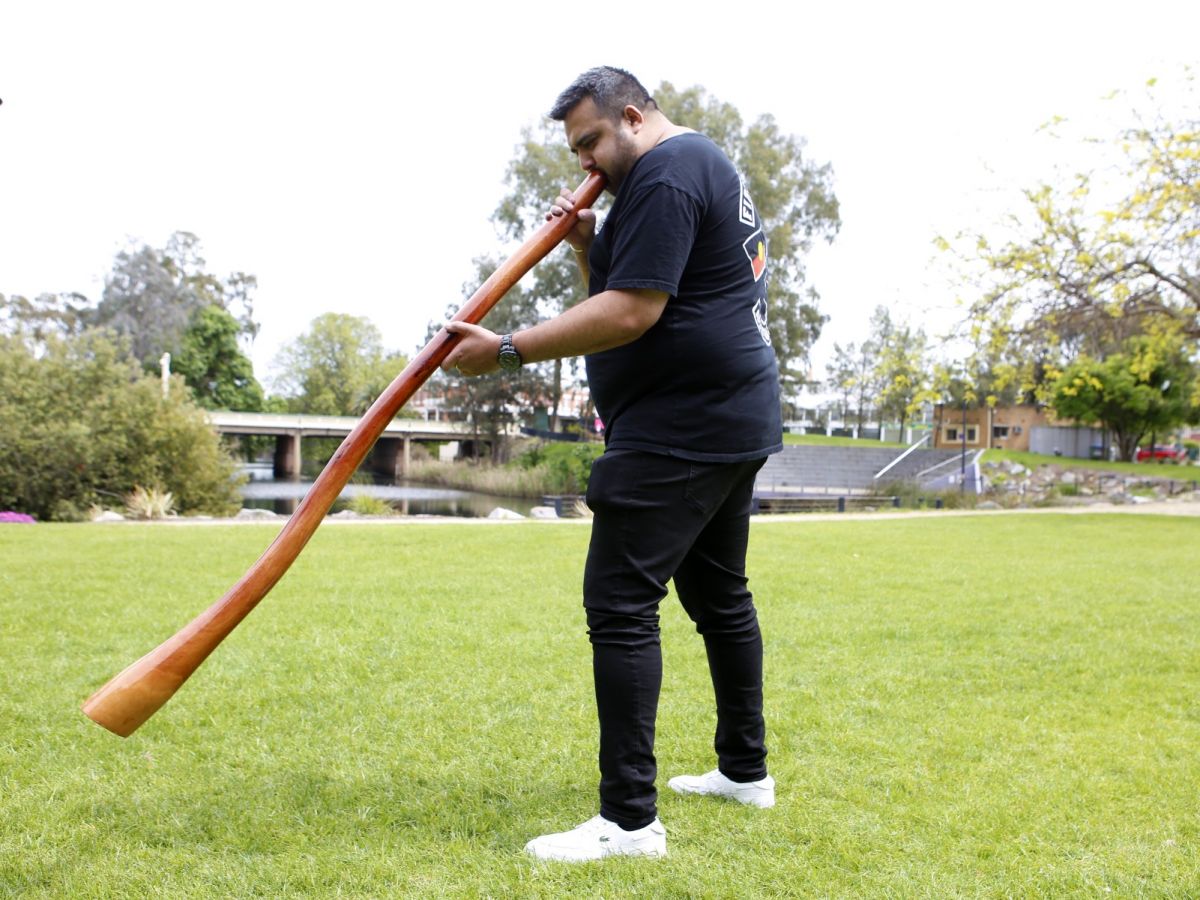 The Edinburgh Festival Fringe is the world's largest arts and media festival. Simpson performed at a range of venues throughout the festival including the House of Oz, awarded Edinburgh's BEST Fringe Venue of 2022 by @entertainment_nowuk.
The venue presented the biggest line up of all-Australian talent on the Fringe; from cabaret, circus, comedy, dance, music, physical theatre, workshops and more.
"We've been cheering Dane's career on from the sidelines since the beginning," Civic Theatre Manager Carissa Campbell said.
"We have watched him go from an apprentice comedian, working here at the theatre to pay the bills, to a successful star in his own right. To see him having international success is a thrill."
Fresh from his international travels, Simpson was straight back into touring his show Didgeridoozy to Australian crowds. Wagga Wagga is in for a treat when his show plays at the Civic Theatre this Saturday 22 October.
"I love performing in Australia, and especially in Wagga. There is something about our sense of humour that brings out the best in me, and having family and friends in the audience is pretty special too," Simpson said.
Didgeridoozy was the winner of the Best Comedy Weekly Award at 2022 Adelaide Fringe. In the show, Simpson brings his didgeridoo to the stage for gut-bustingly funny stories, fun-facts and big laughs.
"The show has won awards, got reviews, been recorded for TV but it feels right that the final show will be live in my hometown of Wagga," Simpson said.
Tickets can be booked at www.civictheatre.com.au