---
Community
New furry faces arrive at our zoo
Published: 14 Oct 2022 9:34am
The Wagga Zoo and Aviary welcomed two more dingo puppies and a southern hairy-nosed wombat named Herbie to its ever-expanding family this week.
Herbie the southern hairy-nosed wombat is 18 months old and has arrived at the zoo replacing baby wombats Gus and Madeline who arrived last month.
Zoo Curator Wendy McNamara said the two baby wombats were candidates for rehabilitation and release and have now gone off to be part of a program which will see them safely returned to the wild.
"We'll miss Gus and Madeline, but we're happy they will be out living in their natural surrounds," Ms McNamara said.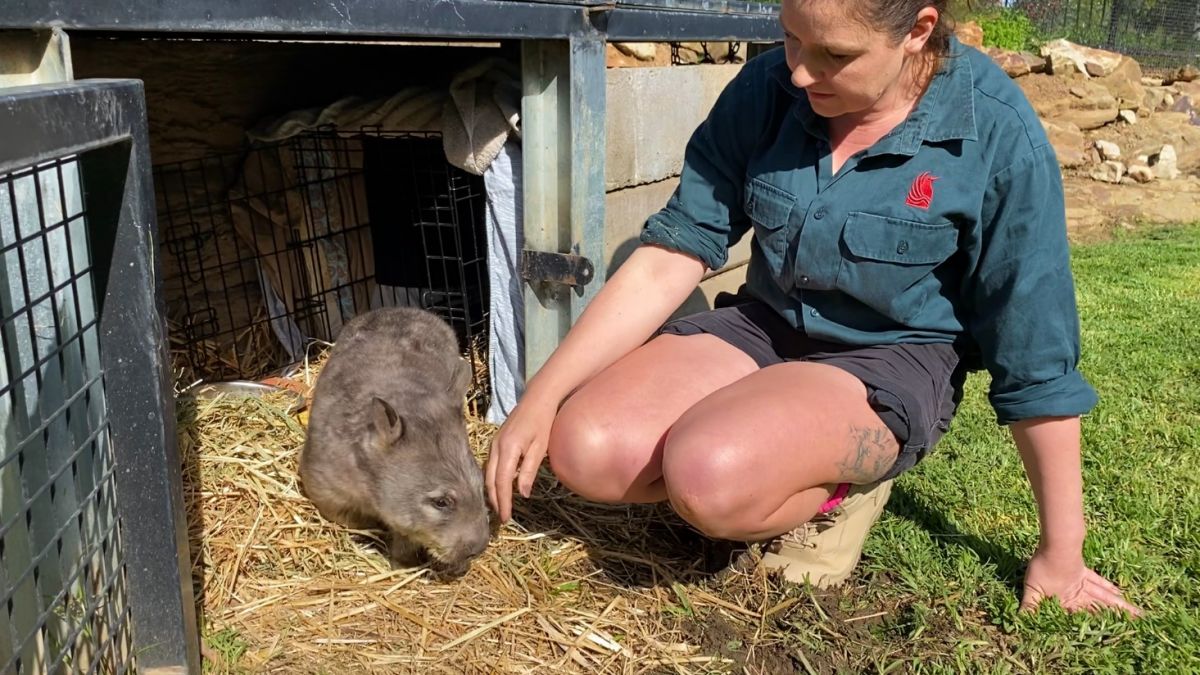 New arrival Herbie has a quieter personality than his furry predecessors and is taking some time to get familiar with his new home.
"He's still a bit shy and nervous," Ms McNamara said.
"We're hoping once he gets used to life here, we'll be able to encourage him to come out and say hello to people.
"We are hopefully going to get Herbie a girlfriend. He's really sweet."
Simba and Shadow, the new three-month-old dingo puppies, have quickly established a happy pack with Diego and Zeke, the four-month old puppies already in residence.
"Everyone loves them," Ms McNamara said.
"They've been so good; there's always people out in the playground and they just ignore them, they're so used to having people around. They'll lie there and sleep – they're just loving life."
Unfortunately, there have been a couple of instances of people throwing items into the dingo enclosure, endangering the puppies' health.
"Someone threw a football in and on another occasion a carrot," Ms McNamara said. "We've also seen a few people trying to feed them human food through the fence.
"The dingoes are on a special diet, so eating things they're not used to can upset their tummies. It's the same with footballs; they're not dog toys, the dingoes can chew bits off and swallow them, causing complications.
"We're just asking everyone to please be mindful and admire these beautiful creatures without giving them anything, and to stay behind the fence."
Residents will have the opportunity to give the dingoes a pat at FUSION BOTANICAL, taking place at the Botanic Gardens precinct this Saturday 15 October 2022.
The zoo will be open until sundown, with staff out and about with dingo puppies Diego, Zeke, Simba and Shadow, plus Arnold the olive python, and Wilbur the sheep.
For more information, visit wagga.nsw.gov.au/fusion
The Zoo and Aviary is open Thursday to Monday, 9am-4pm.