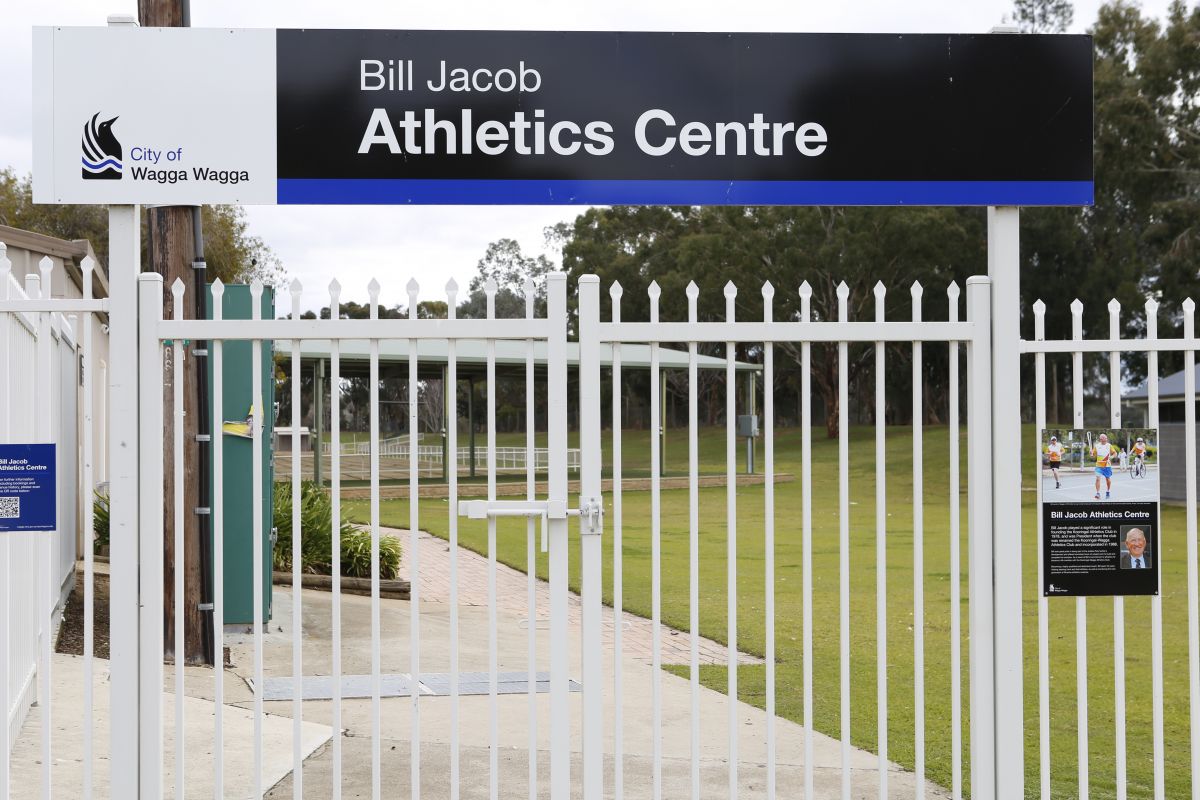 ---
Events & Tourism
Little Athletics NSW State Combined Carnival 2025 update
Published: 01 Sep 2022 3:46pm
Bill Jacob Athletics Centre upgrade works shifts hosting Little Athletics NSW State Combined Carnival to 2025
The $4.1 million upgrade announced for the Bill Jacob Athletics Centre at Jubilee Park means Wagga Wagga will now welcome young athletes from across state in 2025, when the project is complete.
In March 2022, Little Athletics NSW announced in partnership with Wagga Wagga City Council that the 2023 Little Athletics NSW Kumon State Combined Carnival would be held at the Bill Jacob Athletics Centre.
With subsequent confirmation of Council being awarded NSW Government grant funding to upgrade the athletics centre the hosting of this event in 2023 will not be possible.
Strategic Asset Planner (Parks and Recreation) Ben Creighton said the upgrade plans are progressing which could see preliminary works commence prior to March 2023.
"We are in the process of finalising deeds with the NSW Government and once that is done, Council will look to commence the implementation of the upgrade including significant earthworks, site drainage and the instillation of an automatic irrigation system," Mr Creighton said.
Strategic Recreation Officer Peter Cook said the shift was made with the support of Little Athletics NSW.
"In order to not delay the project, it was decided in consultation with Little Athletics NSW to move the 2023 Little Athletics NSW Kumon State Combined Carnival to Dubbo, with agreement that Wagga Wagga would host the event at the newly upgraded Bill Jacob Athletics Centre in 2025," Mr Cook said.
"The Bill Jacob Athletics Centre upgrade is a project that will serve generations to come and will deliver significant sporting, economic and social benefits to the community.
"While we are disappointed the upgrade timeline means we are unable to host the Little Athletics NSW Kumon State Combined Carnival next year, our priority is facilitating the extensive upgrade to provide the Wagga Wagga community and young athletes from across the region and state with a high-quality venue into the future.
"Once completed, the Bill Jacob Athletics Centre has the potential to see our city host more state and national level sporting competitions, further enhancing Wagga Wagga's status as the 'City of Good Sports'.
"We are looking forward to seeing the young athletes and their supporters gather in our city in 2025."
Little Athletics NSW CEO Rebecca Shaw said the upgrade of the Bill Jacob Athletic Centre is an exciting project for Wagga Wagga and the Riverina.
"While unfortunately the Kumon State Combined Carnival in 2023 will need to take place at an alternative location, we look forward to bringing it to the to the upgraded facility in 2025.
"We have been fortunate to secure Dubbo for the 2023 carnival and we thank both Wagga Wagga and Dubbo Councils for their support."
Accommodation enquiries for Dubbo can be made via Dubbo Region Directory