---
Council
Our city remembers Her Majesty Queen Elizabeth II
Published: 09 Sep 2022 2:17pm
Wagga Wagga City Council has offered its condolences to the Royal Family and the people of the United Kingdom on the passing of Her Majesty Queen Elizabeth the Second.
The Australian Flag at the Civic Centre forecourt was lowered to half-mast on Friday morning after the official announcement of the Queen's death and will remain at half-mast until further notice.
A condolences book will be available for signing by members of the public at the office of the Federal Member for Wagga Wagga Michael McCormack.
Acting Mayor of the City of Wagga Wagga Councillor Jenny McKinnon said Council will be acknowledging the Queen's death at its next Ordinary Meeting.
"It is a very sad day for our community and for communities across Australia and the Commonwealth as, having been a Sovereign for such a long time, Queen Elizabeth II has been a part of the lives of generations of people," Cr McKinnon said.
"Here in Wagga Wagga, there are still residents who were among the thousands lining the streets to welcome the Queen and Prince Phillip when they visited the city on 13 February 1954 as part of their Royal Visit to Australia.
"It was a very exciting day for Wagga Wagga and very fond memories, I think, for those who were here to see it."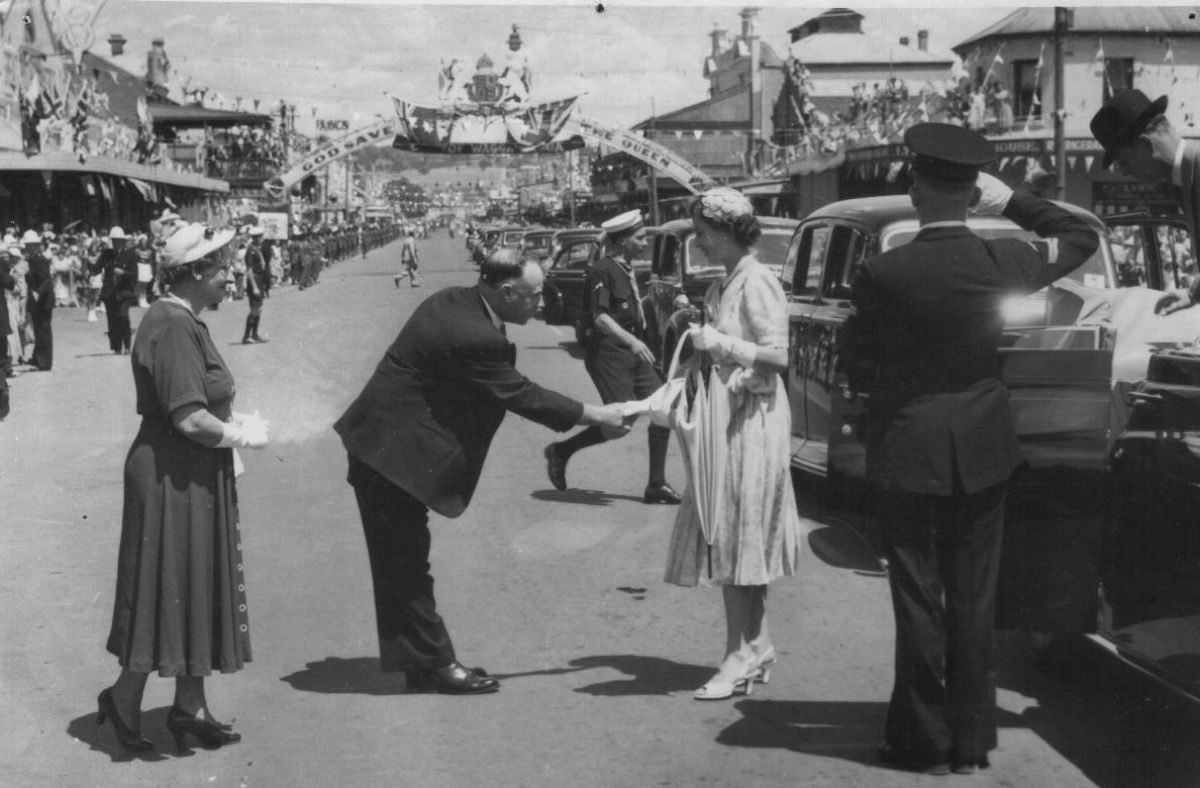 During the 1954 visit, Queen Elizabeth II and Prince Phillip were greeted by the then Mayor Alderman W.F. (Bill) Dunne and Mrs Dunne, before the Queen gave a speech outside the Council Chambers.
📷 Queen Elizabeth II Royal Visit - Museum of the Riverina Collection
---
Condolence Book
Wagga Wagga Electorate Office of the Member for Riverina Michael McCormack MP
Suite 2, 11-15 Fitzmaurice St
Office hours are 9am to 5pm, Monday to Friday
Ph: 02 6921 460
An online Condolence form has also been established on the Department of the Prime Minister and Cabinet website: Condolence form.
Placement of flowers
If residents wish to place flowers, they can do so at the Civic Centre forecourt flag poles.