---
Arts & Culture
An innovative workshop series puts the focus on 'slow fashion'
Published: 28 Apr 2023 1:55pm
Sustainable fashion is at the heart of a series of workshops and a new exhibition being held by the Wagga Wagga Art Gallery as part of its 2023 GREEN Environmental program, which focuses on promoting environmental sustainability and eco-consciousness.
'Hand Me Down - Style Me Up' with Wiradyuri Elder Aunty Cheryl Penrith starts on Saturday 29 April, with the first of three workshops, encouraging people to rethink their relationship with clothes.
Aunty Cheryl describes herself as a "fashionista and stylist" who loves finding hidden gems and colourful pieces at op-shops across the Riverina to add to her wardrobe of clothes and accessories.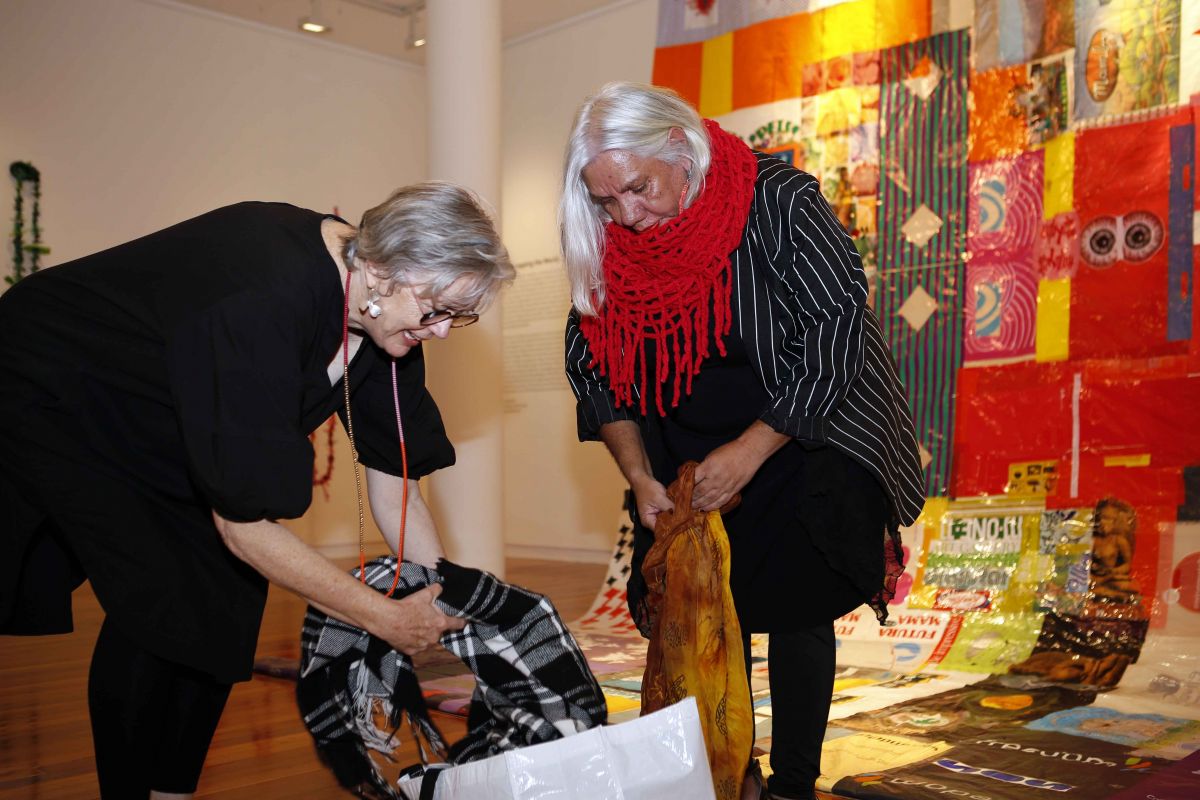 Through the workshops, she aims to show people the different ways they can take a more sustainable approach to their fashion as she 'Styles You Up' using recycled clothing and accessories.
"It's a lot of fun; you can just show people that with a few different accessories like scarves or hats or jewellery and such, you can create a whole lot of different looks that are going to take you from going out for breakfast to going out on the town or to a wedding" Aunty Cheryl said.
"The first workshop will be a swap where we are encouraging people to bring along and swap preloved clothes, and then we will have a bit of yarn about fashion sense and style.
"The second workshop will have a re-style where people might think about what they've learnt in the first workshop.
"In the last one, we're going to style participants and have a professional photographer take some beautiful photos of them and include brief personal stories about their connectedness to clothes.
'Hand Me Down, Style Me Up' is one of the exhibitions and community projects of Green 2023, which is a year of environmental exhibitions and programs at the Wagga Wagga Art Gallery.
Gallery Director Dr Lee-Anne Hall would like to see residents from Wagga Wagga and further afield get involved and register for the workshops.
"Years ago, people used to hand clothes down, they used to repair their clothes, they had a different kind of relationship to clothes than we do today with fast fashion," Dr Hall said.
"These workshops and exhibition being conducted by Aunty Cheryl Penrith encourage community participation and awareness of sustainable fashion through the 'slow' fashion revolution and encouraging the community to rethink our relationship to clothes."
The free workshops are being held at the Gallery at 12.30pm on Saturday 29 April, 6 May and 20 May.
---
For more information or to book your spot: