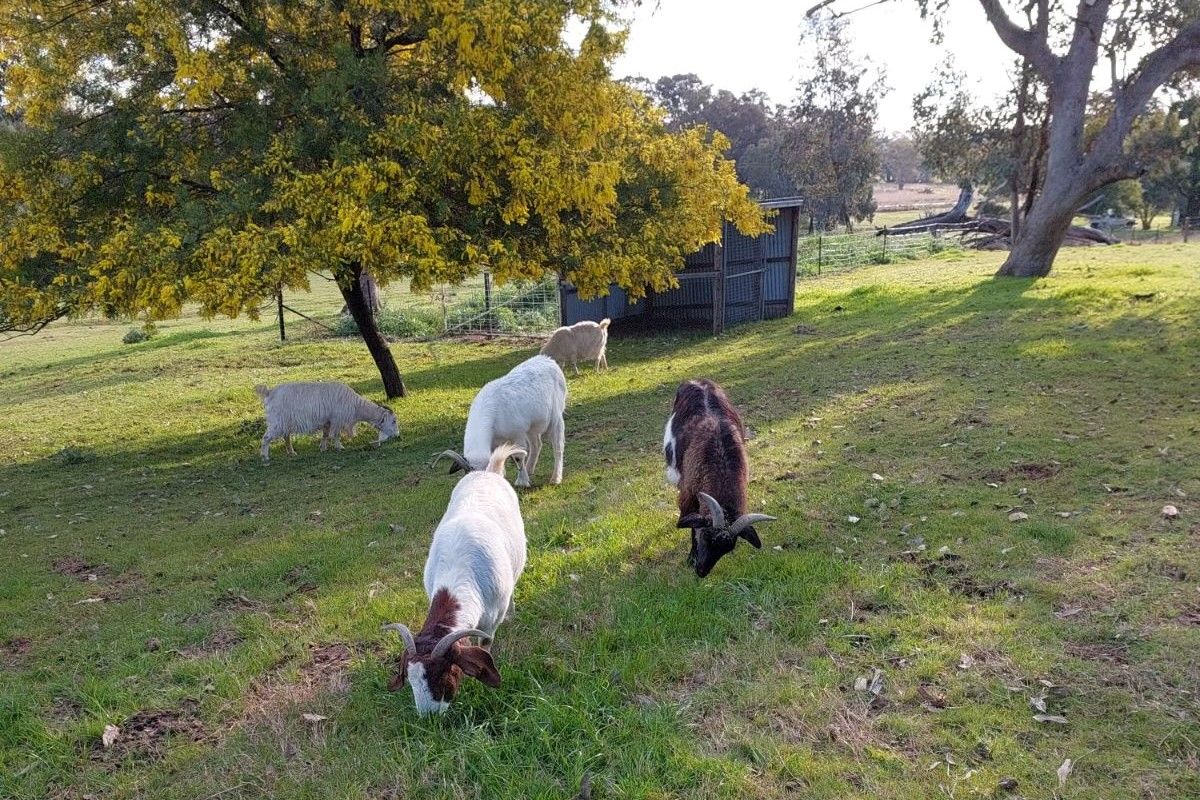 ---
Community
Goats happy together at their new home
Published: 15 Aug 2023 12:38pm
The Wagga Wagga Zoo and Aviary's five beloved goats have moved to their new home to live out their days together.
In June, Council called for Expressions of Interest to find a suitable home or homes for the goats who had been living at the zoo for many years, but have not been on public display for some time.
Bilbo, Rocky, Lumpy, Scraggles, and Figwit are older goats who are much loved by the community and the zoo staff.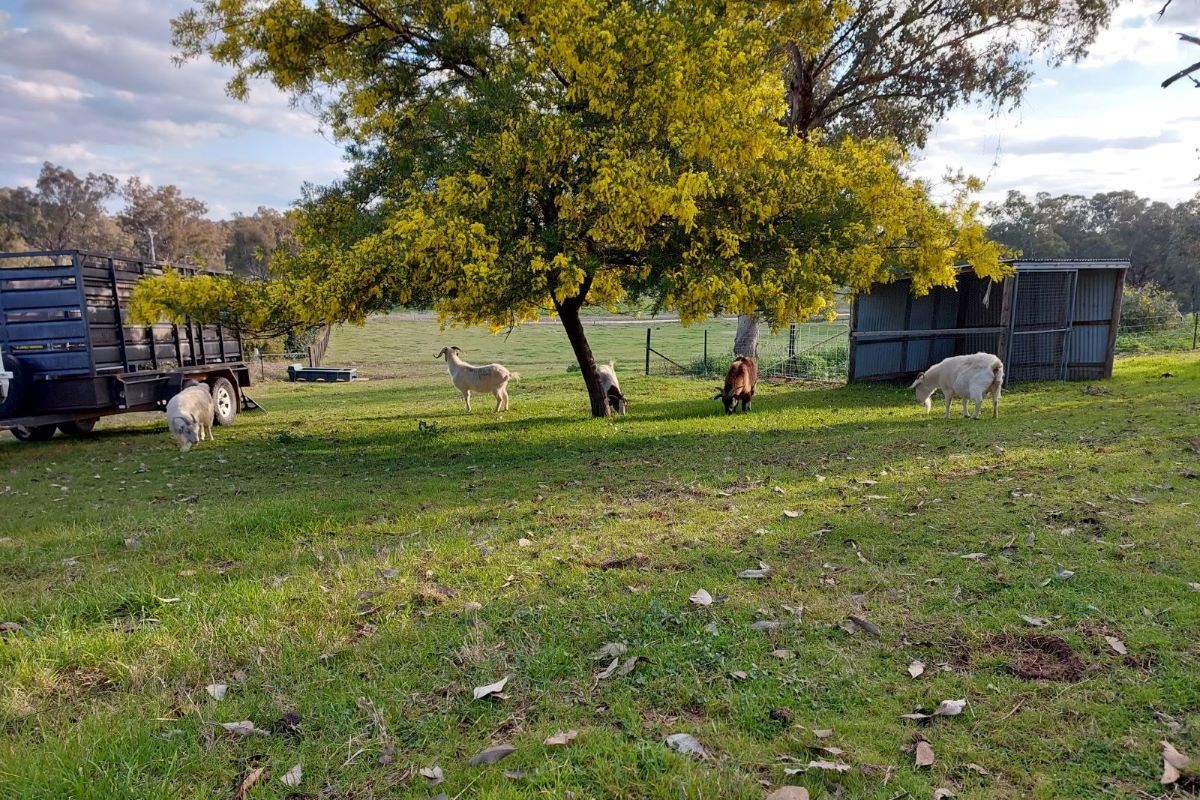 Zoo Curator Wendy McNamara said "the goats were happy and healthy here at the zoo, but it was important for us to find a new home for them where they would have plenty of space, plus access to grass, shade and a shelter.
"The new owner was selected as they were able to accommodate all five goats and it was our preference for them to stay together,'' Ms McNamara said.
The goats were taken by their new owner to their new home last week, where they immediately took to happily grazing on the green grass under a wattle tree.
Whilst there are still many animals at the Wagga Wagga Zoo and Aviary to keep the staff and volunteers busy, the goats will be missed, and we wish them well at their new home.
The Zoo and Aviary is located at the Wagga Wagga Botanic Gardens. For more information, visit wagga.nsw.gov.au/zoo