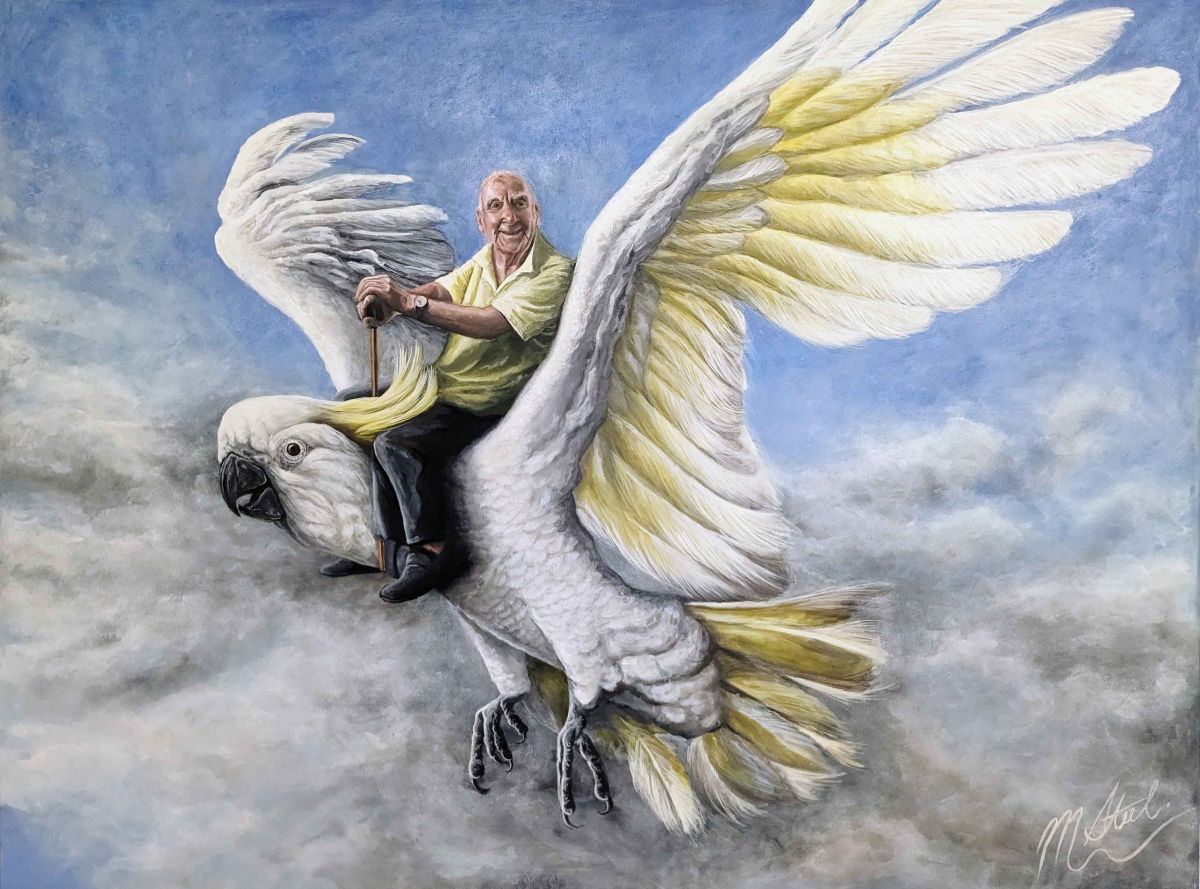 ---
Arts & Culture
It's back! Relaunch of the Bald Archy Prize
Published: 09 Feb 2023 3:19pm
Celebrating the lighter side of art and the larrikin Australian spirit, the 22 portraits in the $10,000 Bald Archy Prize 2023 exhibition tour have been officially unveiled to the public in our nation's capital, Canberra.
Australia's premier satirical art prize is returning for its 27th year, showcasing hilarious caricatures of notable Australians from sport, politics, and popular culture.
The official launch was held at the Watson Art Centre in Canberra on Thursday 9 February.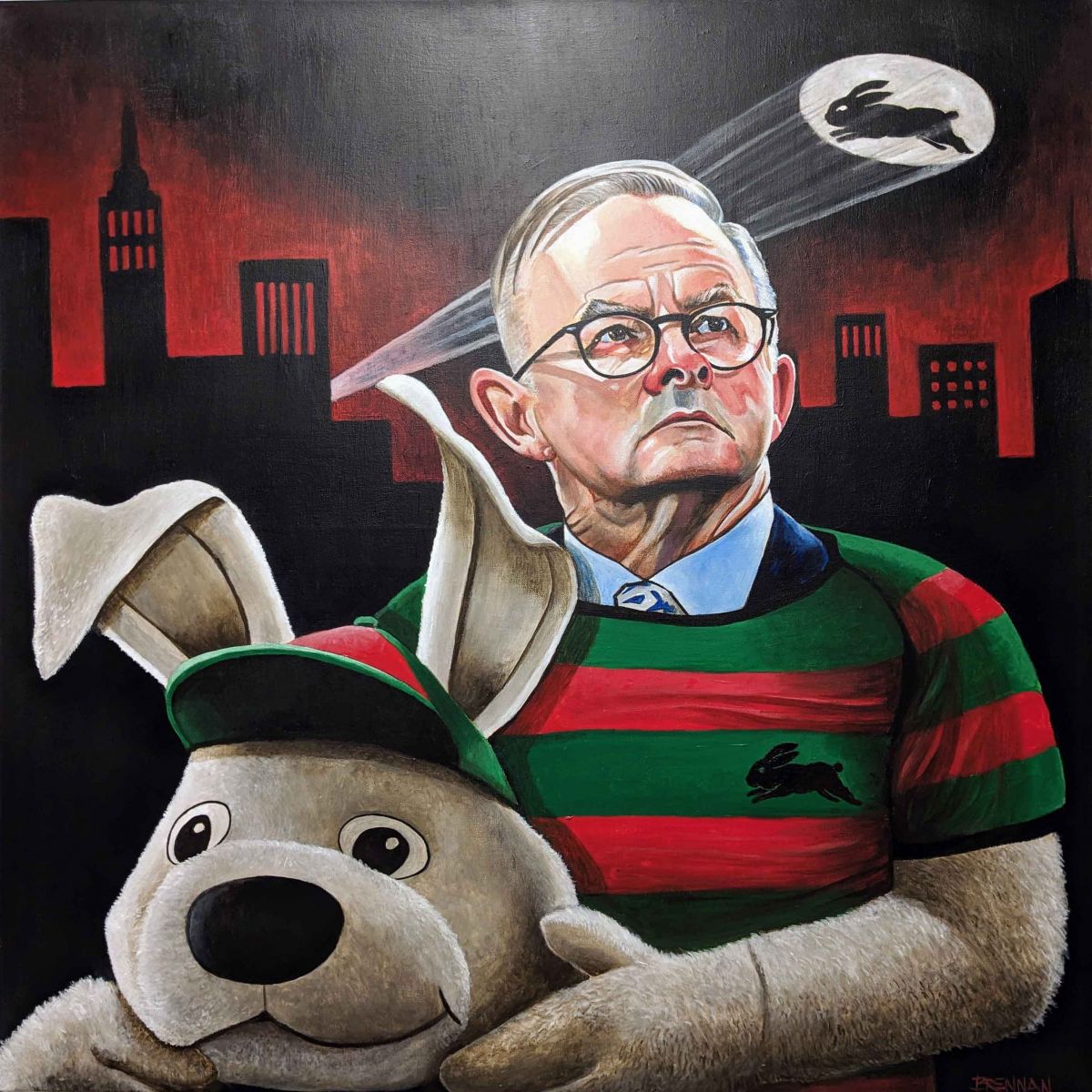 📷 Rabbitoh Man, 2023, by James Brennan
After the passing of founding director Peter Batey OAM in 2019, the administration of the Bald Archy Prize along with the collection was bequeathed to the Museum of the Riverina, a cultural facility of Wagga Wagga City Council.
Museum of the Riverina Manager Luke Grealy is pleased to see the return of the prize after a three-year hiatus.
"The museum is excited to be relaunching the Bald Archy Prize and carrying on Peter's legacy of presenting great Australian satirical art," Mr Grealy said.
"I'm pleased that the Museum of the Riverina is the new home of Australia's premier satirical art prize and collection.
"Our partnership with the Watson Art Centre and sponsor Jerry Schwartz of the ibis Sydney Barangaroo is fundamental to the success of the Bald Archy Prize, and we look forward to a long and fruitful partnership."
The Bald Archy Prize was created in 1994 by the late Peter Batey OAM as a spoof of the prestigious Archibald Prize.
It provides artists of all styles and standards with an opportunity to create portrait paintings of humour, dark satire, light comedy, or caricature and is known internationally as the only art competition in the world to be judged by a sulphur-crested cockatoo named Maude.
The portraits will be on display at the Watson Art Centre until 12 March 2023 before touring nine venues across urban and regional NSW, wrapping up in Wagga Wagga from 22 December 2023 to 28 January 2024.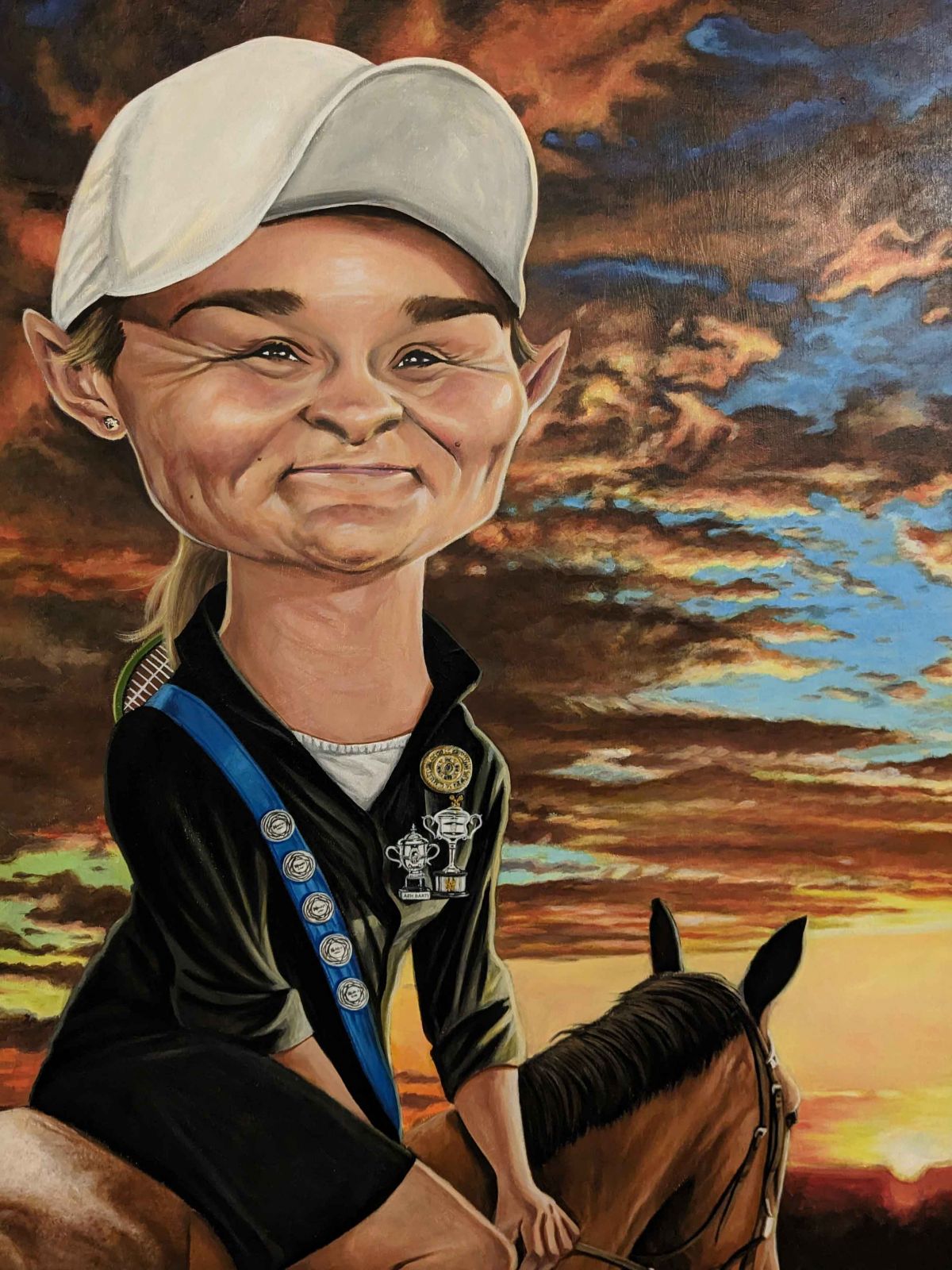 📷 Barty's Over, 2023, by Simon Schneider
The winner of the $10,000 Bald Archy Prize 2023 will be announced at the ibis Sydney Barangaroo on Tuesday 21 March.