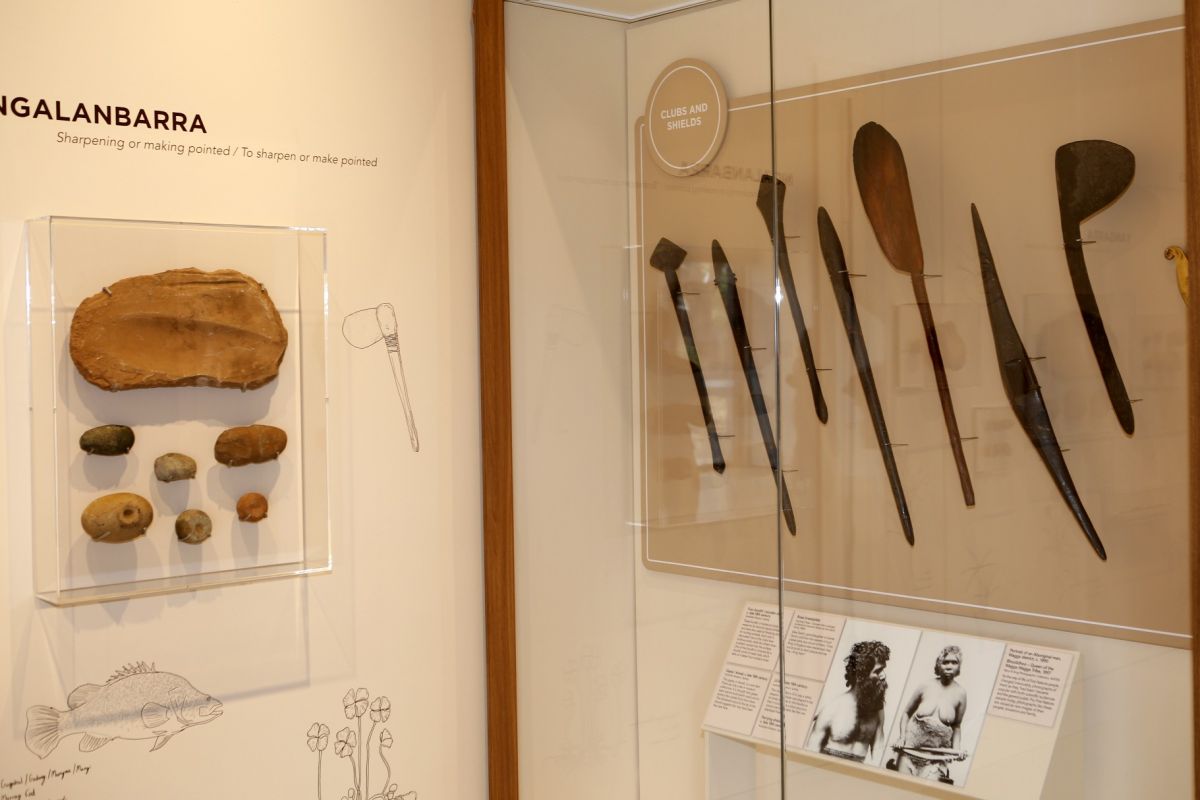 ---
Arts & Culture
Australian Museum loans cultural objects to the Museum of the Riverina's new Wiradyuri Gallery
Published: 19 Jan 2023 3:50pm
Seven significant cultural objects from the Australian Museum First Nations collection will be on display to the public when the new Wiradyuri Gallery opens at the redeveloped Museum of the Riverina Botanic Gardens site.
The seven objects, a parrying shield, a shovel and five clubs, have a deep connection to the area as they were all collected around the 1860s on Ganmain Station on Wiradjuri/Wiradyuri Country.
The selection of the long-term loan objects was undertaken in consultation with the Wagga Wagga-based Indigenous Reference Group Mawang Gaway, chaired by Aunty Isabel Reid.
A ceremony was held at the Australian Museum on Tuesday 17 January to hand over the loan objects, with members of the Mawang Gaway Wiradyuri Gallery Reference Group, Museum of the Riverina staff representatives, and members of the Australian Museum's First Nations Collection and Engagement team.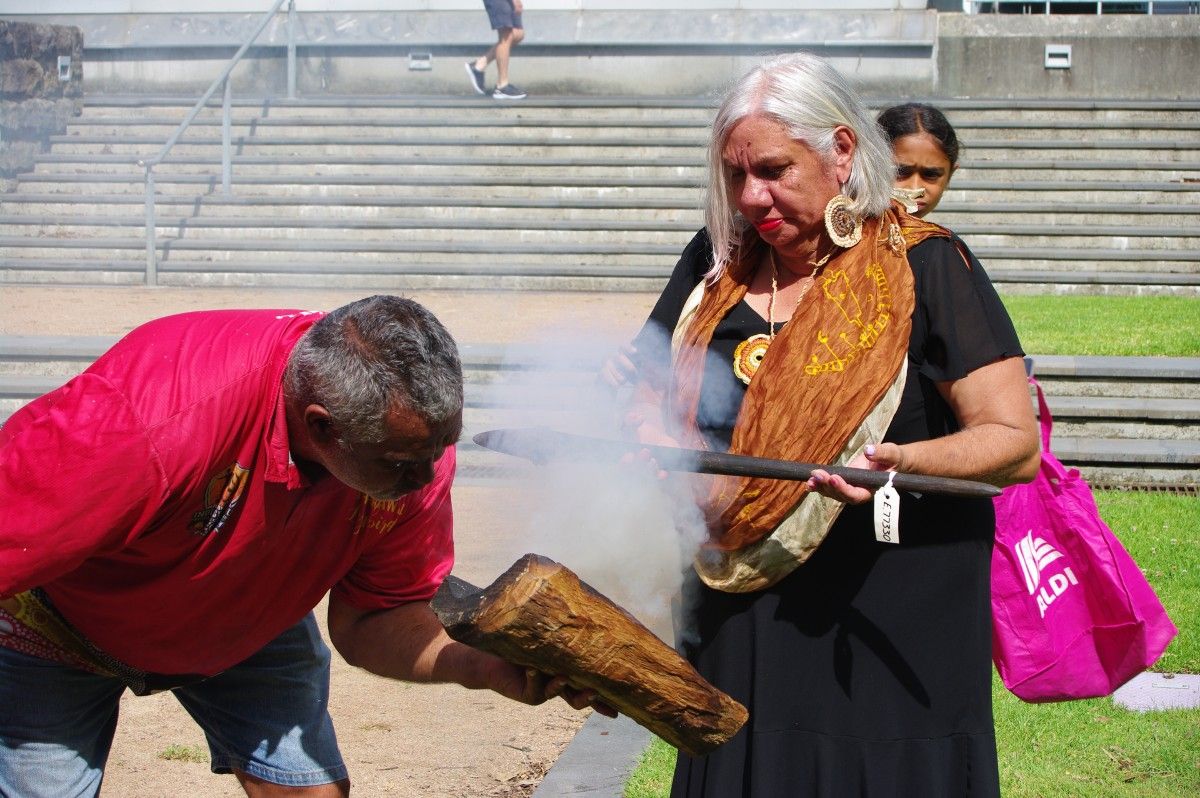 It was followed by a closed ceremony on Wednesday 18 January to welcome the objects back onto Country, so local Wiradjuri/Wiradyuri community members could reconnect with the returned objects before the redeveloped Museum of the Riverina opens to the public at the end of February 2023.
Laura McBride, Director, First Nations, Australian Museum, a Wailwan and Kooma woman, said these objects travelling back to Country is part of the Australian Museum's commitment to facilitating long term loans to communities and regional museums to increase accessibility for Aboriginal peoples to their cultural objects.
"Undertaking long term loans is a way in which we can return objects back on Country, so they are more easily accessible to their communities," McBride said.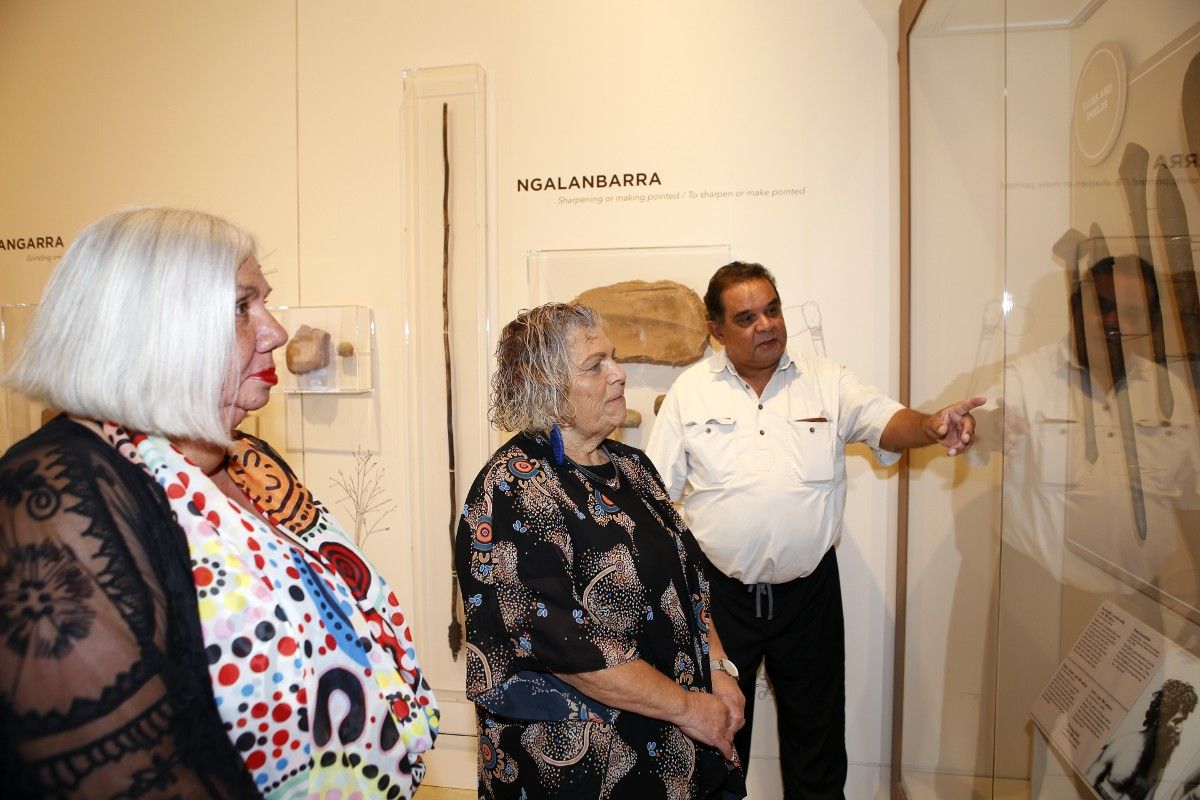 "When museums loan objects, they also support the conservation, display and research of the objects. Through the loan of objects, museums also help regional museums that might not have the resources of the major cultural institutions.
"It's so special these objects are going home; I look forward to seeing them displayed on their own Country and interpreted by their own peoples when the new gallery opens."
The inclusion of these culturally significant objects in the new exhibition recognises the importance of collections returning to Country.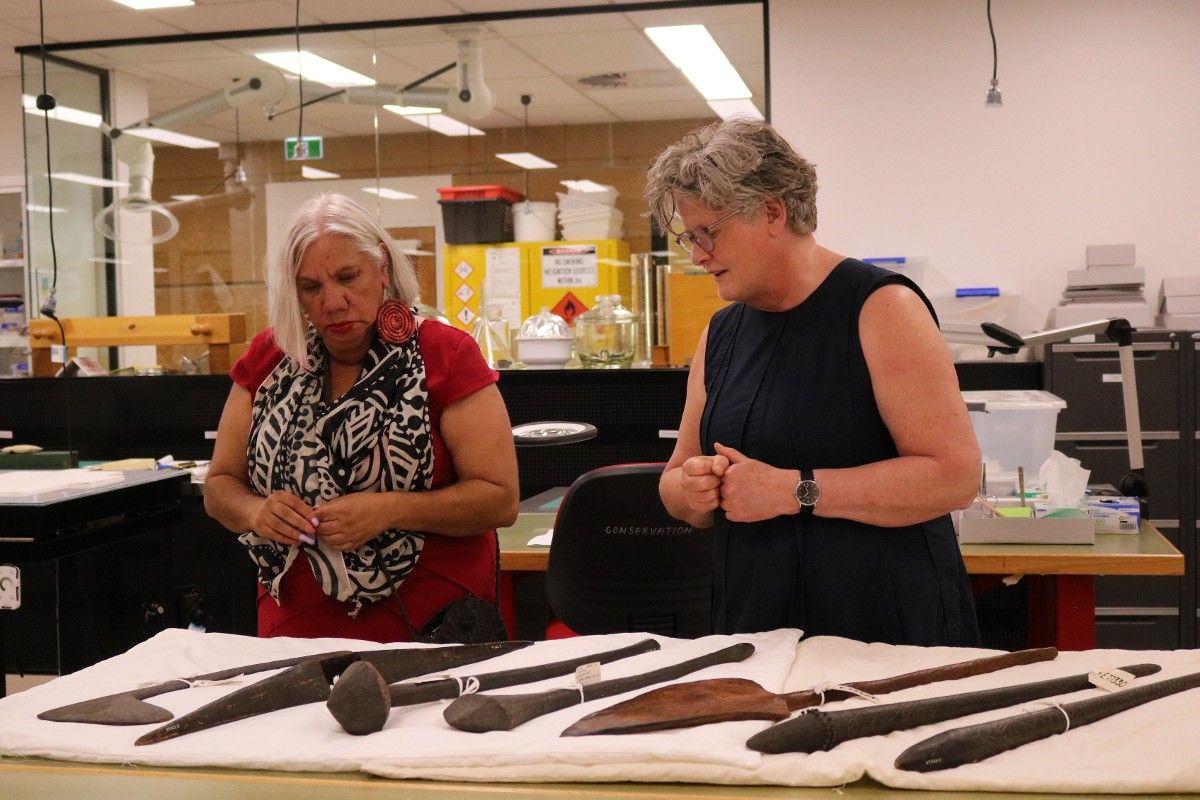 Wiradjuri/Wiradyuri Elder Aunty Cheryl Penrith said, "I am honoured to be a part of the return of these significant cultural objects from the Ganmain collection held at the Australian Museum back to the Museum of the Riverina on Wiradjuri/Wiradyuri Country.
"I acknowledge and pay respect Yindyamarra to our ancestors. The Elders involved in the process are extremely proud and excited these significant objects will be on display and home on Wiradjuri/Wiradyuri Country. Thank you Yindyamarra."