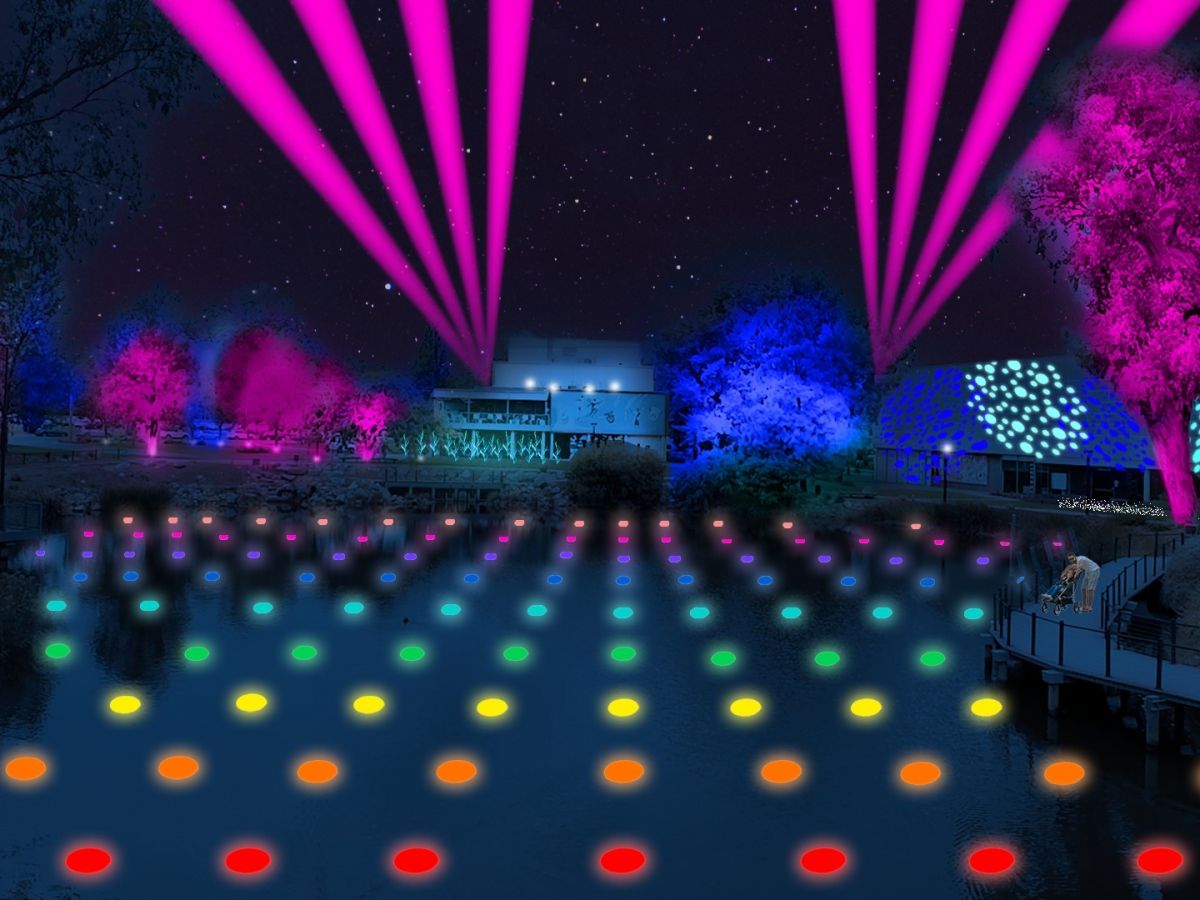 ---
Events & Tourism
Festival of W ready to light up Wagga Wagga this winter
Published: 30 Jun 2023 12:32pm
A major light and sound show, a pop-up dining hub featuring local produce and producers, an impressive line-up of national and local live music and the ever-popular ice rink are the highlights of this year's Festival of W.
Returning for the second year, Festival of W encourages locals and visitors to Wagga Wagga to pull on their winter woollies and enjoy 16 days of immersive experiences in our city.
The festival kicks off this weekend and will transform the Wollundry Lagoon precinct in Wagga Wagga into an immersive, sensory experience.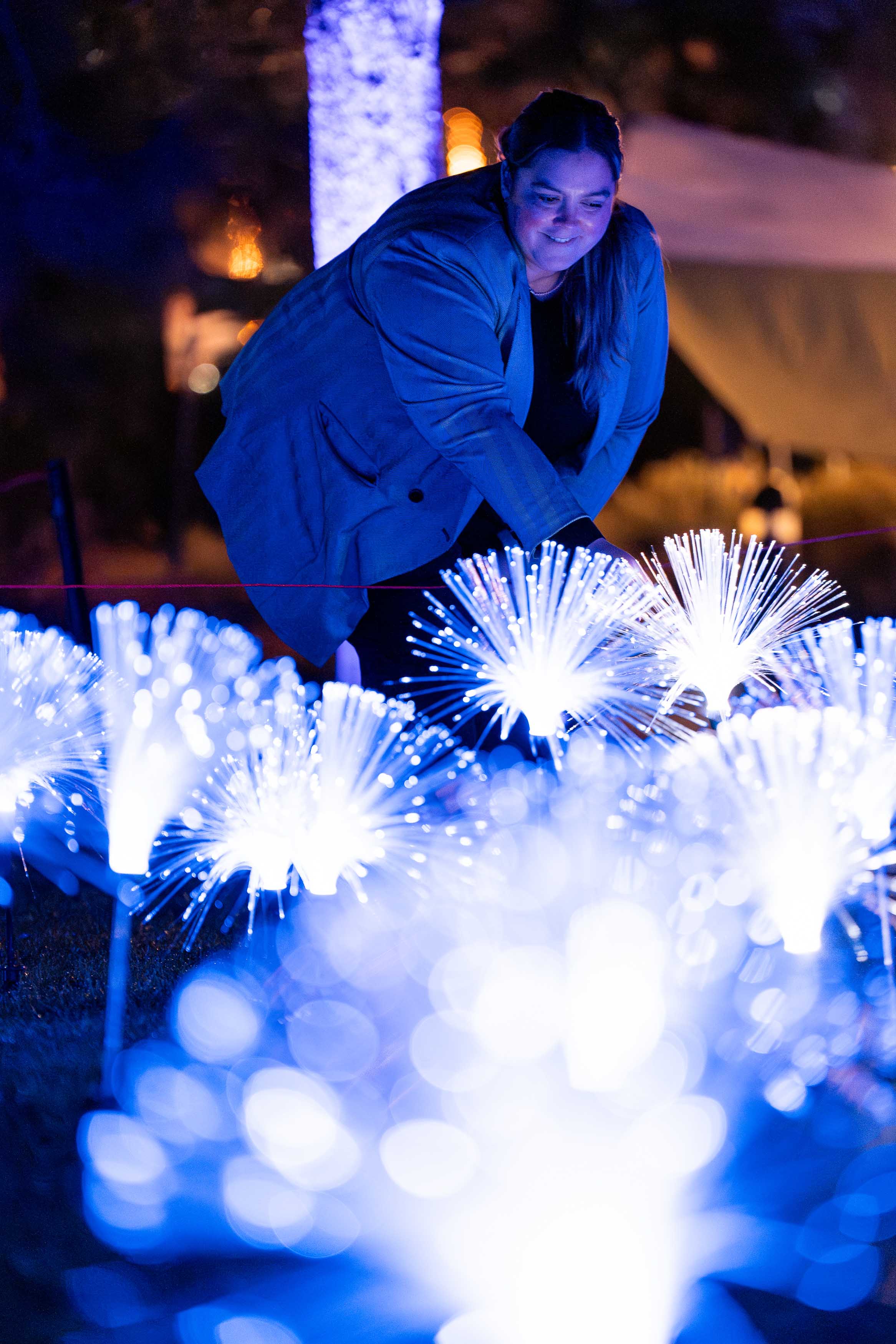 "An addition this year is the cosy pop-up dining experience called House of FoW, offering local, winter-warming food and beverages, and live music sessions," Destination & Events Coordinator Kimberly Parker said.
"It's the perfect starting point for your Festival of W experience. Grab a snack and something to drink, head out to see the amazing light and sound shows, take a turn on the ice-skating rink and then come back to the House of FoW for a fireside nightcap.
"House of FoW will be open this weekend and then again from Wednesdays to Sundays throughout the festival."
Elements of the festival will also celebrate 2023 NAIDOC Week (2 – 9 July) with Wiradjuri and First Nations programming included throughout the 16-day event.
Council is excited to be showcasing all the amazing creative work that has been planned for the 2023 over the past 12 months.
One of the festival highlights will be the memorable large-scale light and sound show 'Lightvision: A Wagga Wagga surface to sky light journey', featuring four spectacular light zones in the Wollundry Lagoon festival precinct.
"Council has collaborated with renowned Australian light art and visual design artists Mandylights to design, produce and deliver 'Lightvision'," Ms Parker said.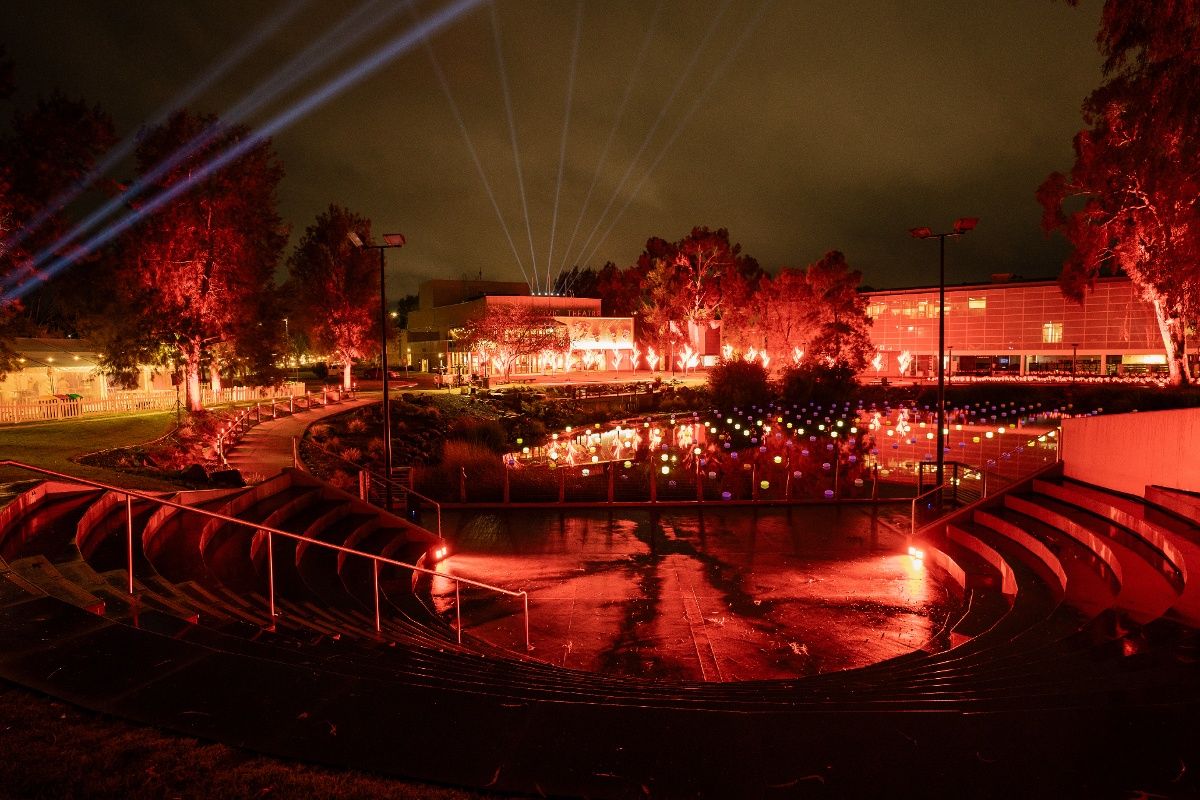 "This stunning light and sound experience has been inspired by our city's natural environments, Wiradjuri culture and community stories.
"It features thousands of lights, and it will light up land and water locations in the precinct each night from dusk to late for the full 16 days of the festival."
There will be a free, one-night-only special live music event on Saturday 8 July, with a line-up including Australian artists Sycco, Hatchie, Tom Snowdon, Muesli the band and Wagga Wagga-based DJ Vino and Vinyl.
Also on Saturday 8 July, festival folk will be able to enjoy a roving performance, live ice carving and the addition of more food vendors.
"Ice skating will be back again at the Victory Memorial Gardens this year, which is always a crowd favourite," Ms Parker said.
"Due to the popularity of the rink, we strongly encourage anyone wanting to ice skate this year to pre-purchase their tickets online to avoid missing out. Also, remember to dress warmly as it is pretty cold when you're skating around the rink."
---
For Skate Wagga Wagga ice skating tickets and the full Festival of W line-up: