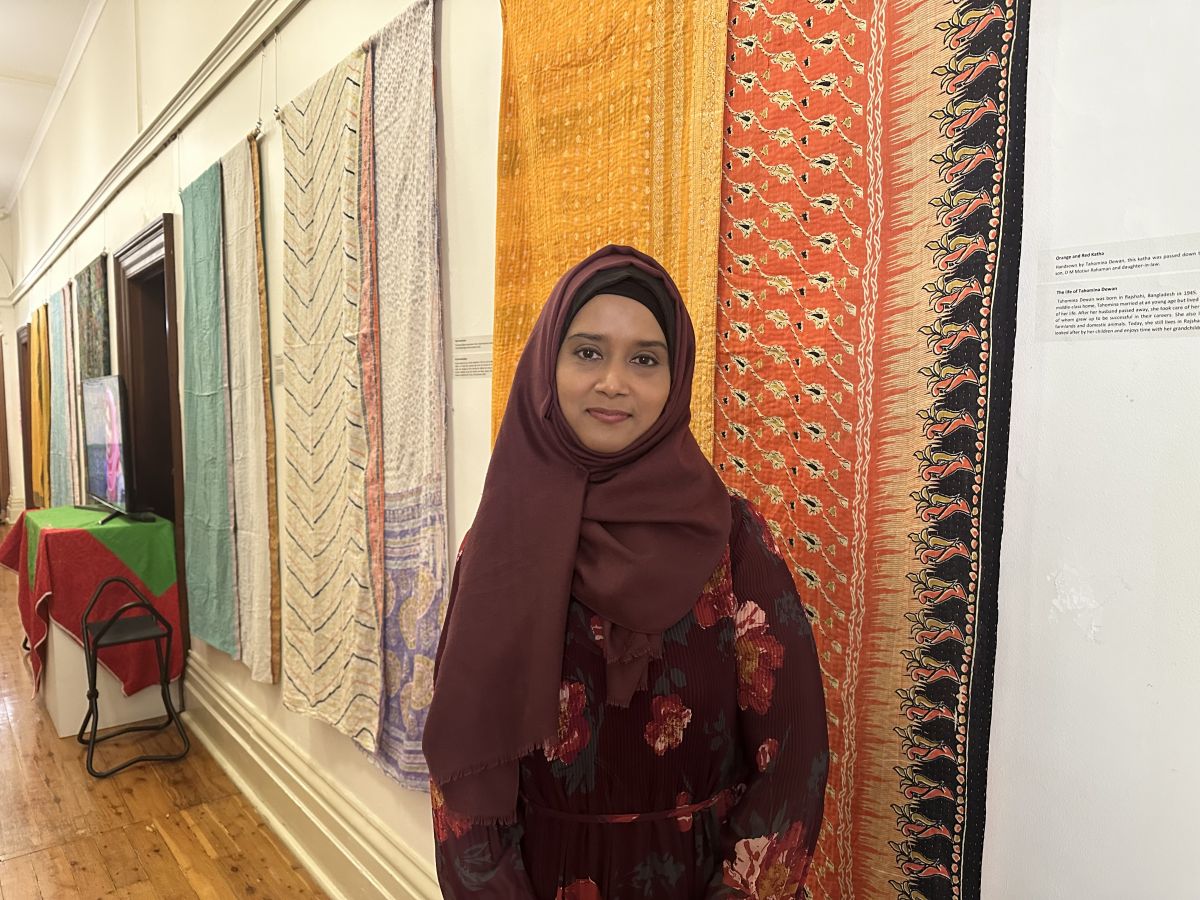 ---
Arts & Culture
Katha exhibition inspires cultural connections in Wagga Wagga
Published: 26 Jun 2023 10:54am
The Museum of Riverina, Historic Council Chambers site, is currently hosting a unique exhibition titled Stitches Across Generations, featuring a collection of traditional quilts from Bangladesh, called kathas or nakshis.
Installed in the museum hallway gallery space, these kathas provide a window into the cultural heritage of the Bangladeshi community here in Wagga Wagga.
Gallery Assistant Nusrat Shoumy said that the Bangladeshi community are appreciative of the positive response that this exhibition has been receiving from museum visitors.
"Many local members of the community who have visited the exhibition have said that it has felt like seeing a piece of home in Wagga Wagga.
"Each thread is alive with stories of the women who made them, with some presenting beautiful memories of loved ones who have passed away" said Ms Shoumy.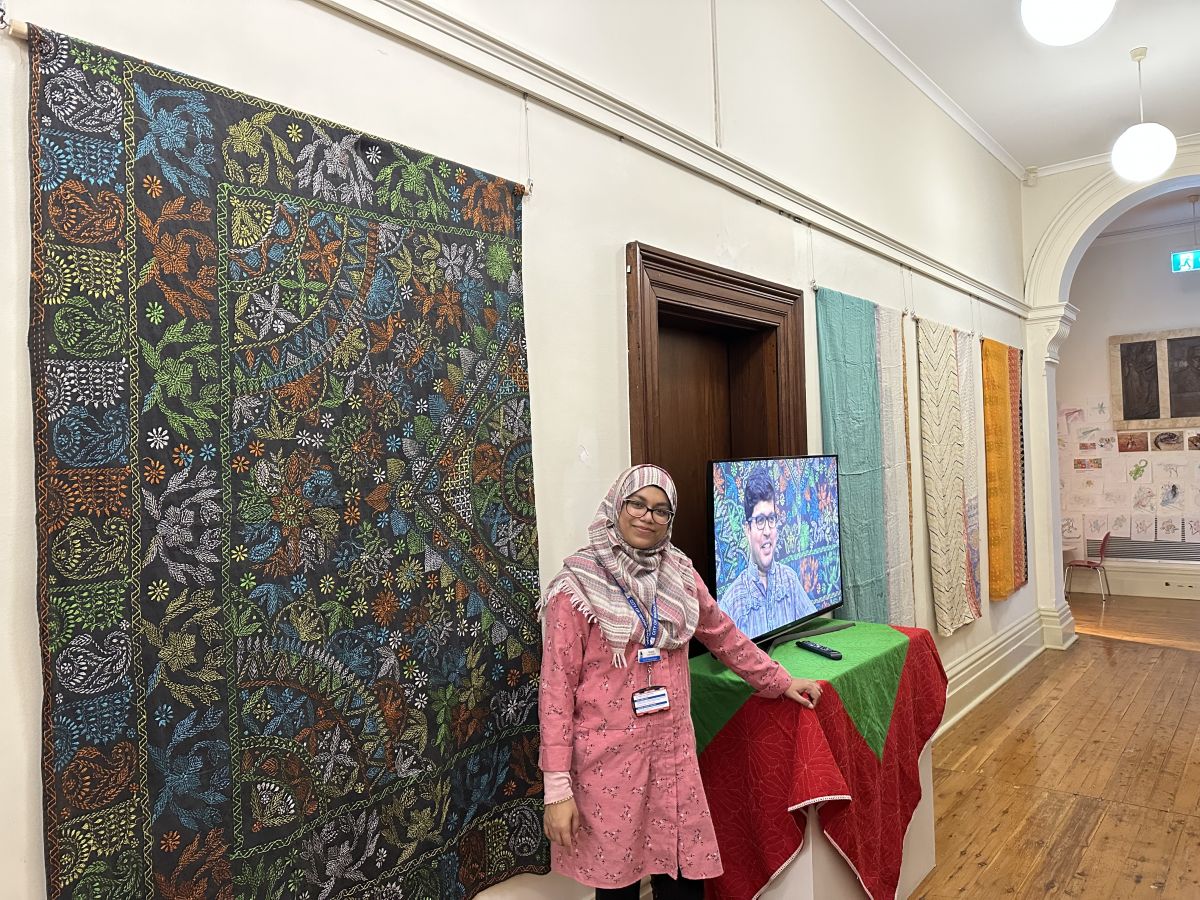 These traditional quilts are a common everyday item in Bangladeshi homes, handmade by using recycled saris, a popular form of clothing worn by many Bangladeshi women, which are sewn together to provide warmth.
Bangladeshi families keep their katha tradition alive by passing on kathas to new generations, or by giving them as a gift for special occasions to respected members of the community.
Locals residents from the Bangladeshi community of Wagga Wagga have kindly loaned their kathas for display in this exhibition to encourage cultural connection and exchange with the wider community.
Several of the quilts on display have travelled here with their current owners when they left Bangladesh to start their life in Australia.
There is one week left to view this exhibition, on display at the Museum of Riverina's Historic Council Chambers site until Sunday 2 July.