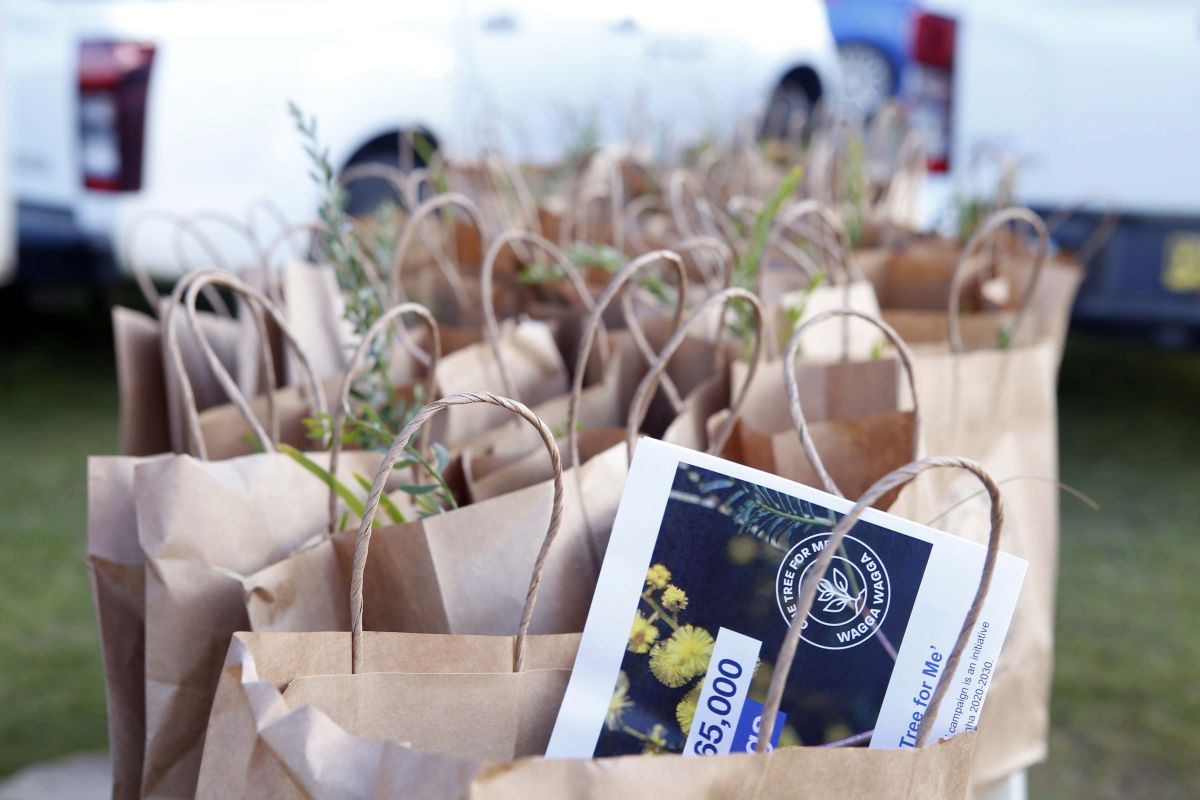 ---
Environment
Seedling giveaways are back for 2023
Published: 15 Jun 2023 10:20am
Wagga Wagga City Council's popular seedling giveaway program One Tree for Me has returned for 2023, kicking off with a visit to Harris Park in Mount Austin earlier this week.
Launched in 2021, the campaign aims to see 65,000 native seedlings planted throughout our local area over a six-year period.
Environmental Education Officer Christina Reid said one giveaway will be held in a different suburb or rural village each month between June, July and August and September.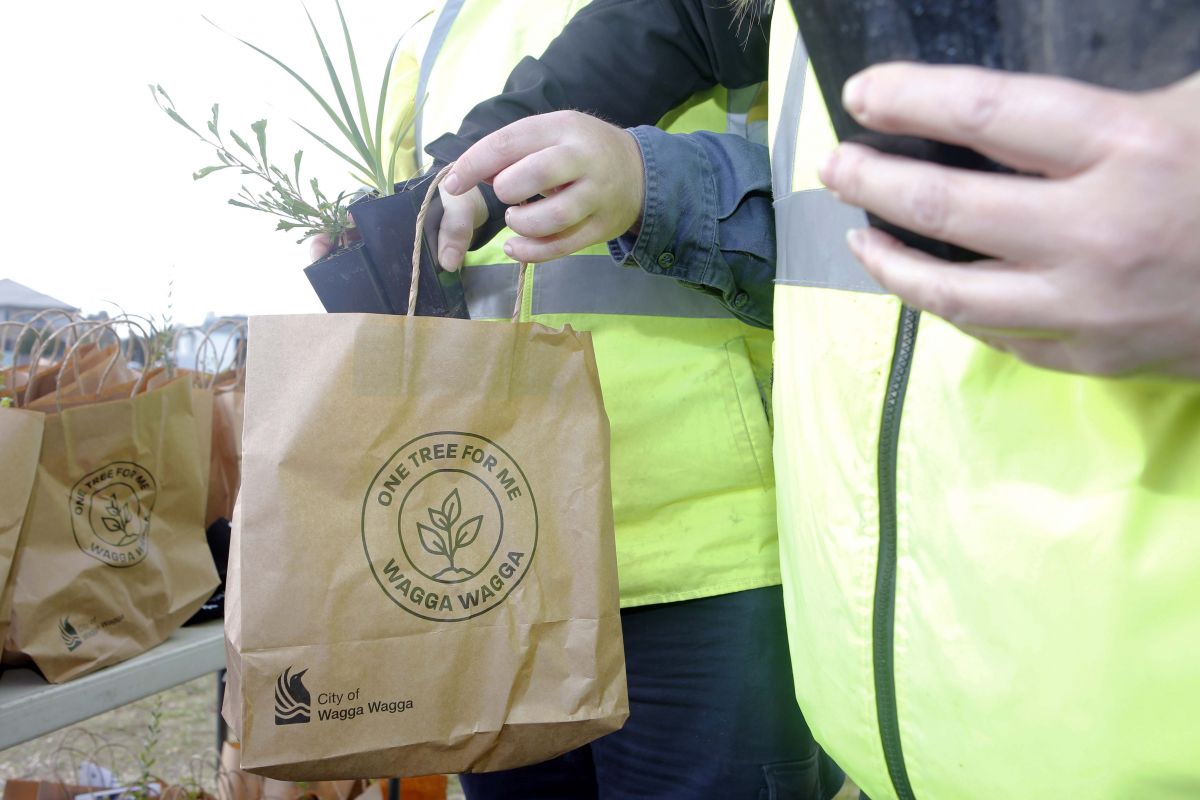 "Our community has embraced the One Tree for Me initiative over the past two years and we expect it will be just as popular this time around," Ms Reid said.
"We've already achieved more than 22,000 native seedlings planted within the community and this year over our four free events we expect to give away another 8,000 seedlings.
"We try to choose a different location each time in places where we can reach the most people, so everyone gets an opportunity to access the events.
"To receive the seedlings all you have to do is turn up within the allotted time and we will give you a bag containing five seedlings, and best of all, it's all free!"
One Tree for Me is part of Council's Biodiversity Strategy: Maldhangilanha 2020-2030, which sets our path to protecting and enhancing biodiversity in our local area.
The initiative is designed to encourage people to grow the right sort of plants for the local environment.
"We've carefully selected plants that are native to the local area and are suited to thrive in the Wagga Wagga climate," Ms Reid said.
"They're also designed to support any type of native wildlife that you may find in your backyard, such as birds and other pollinators, such as bees, butterflies or even our microbats.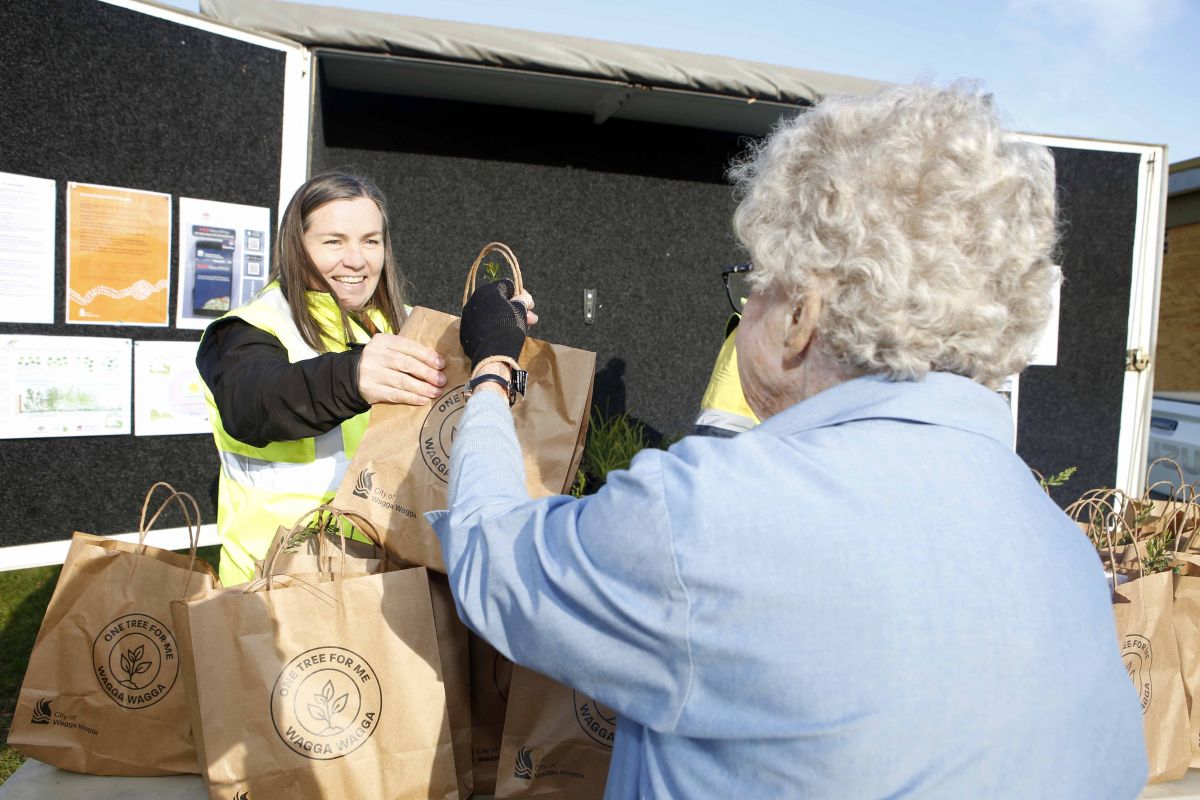 "Our focus here is urban backyards – so we don't hand out any big trees that may interfere with power lines or sewage works. We have other tree planting activities for the bigger trees, for areas that can handle bigger species."
The day, time, and location of the next seedling giveaways will be announced a few days prior across Council's social media networks; City of Wagga Wagga (Facebook and Instagram) and Sustainable Wagga Wagga (Facebook).
---
To find out more about the program: