---
Community
'Be a Voice for Generations': the challenge of National Reconciliation Week 2023
Published: 11 May 2023 5:54pm
Council will hold an event later this month to commemorate National Sorry Day 2023 at the Sorry Day Rock located in the Wollundry Lagoon precinct, adjacent to the Civic Theatre.
The ceremony will provide a chance for people to come together in the healing process for the Stolen Generations who were forcibly removed from their family and communities.
The event, to be held from 10am on Friday 26 May 2023, will include an Acknowledgement of Country in Wiradjuri/Wiradyuri language and English performed by local Wiradjuri/Wiradyuri youth, a Smoking Ceremony, local students speaking about Sorry Day, along with a didgeridoo performance.
Council's Social Planning Coordinator Sarah Lehman is encouraging the broader community to take the time to acknowledge this significant national day.
"It's 25 years since the first National Sorry Day was held, to coincide with the first anniversary of the 1997 Bringing Them Home report being tabled in the Federal Parliament," Ms Lehman said.
"While it's not possible for everyone to attend a National Sorry Day ceremony, it is an important day to reflect on how each of us can play a part in the healing process for our nation."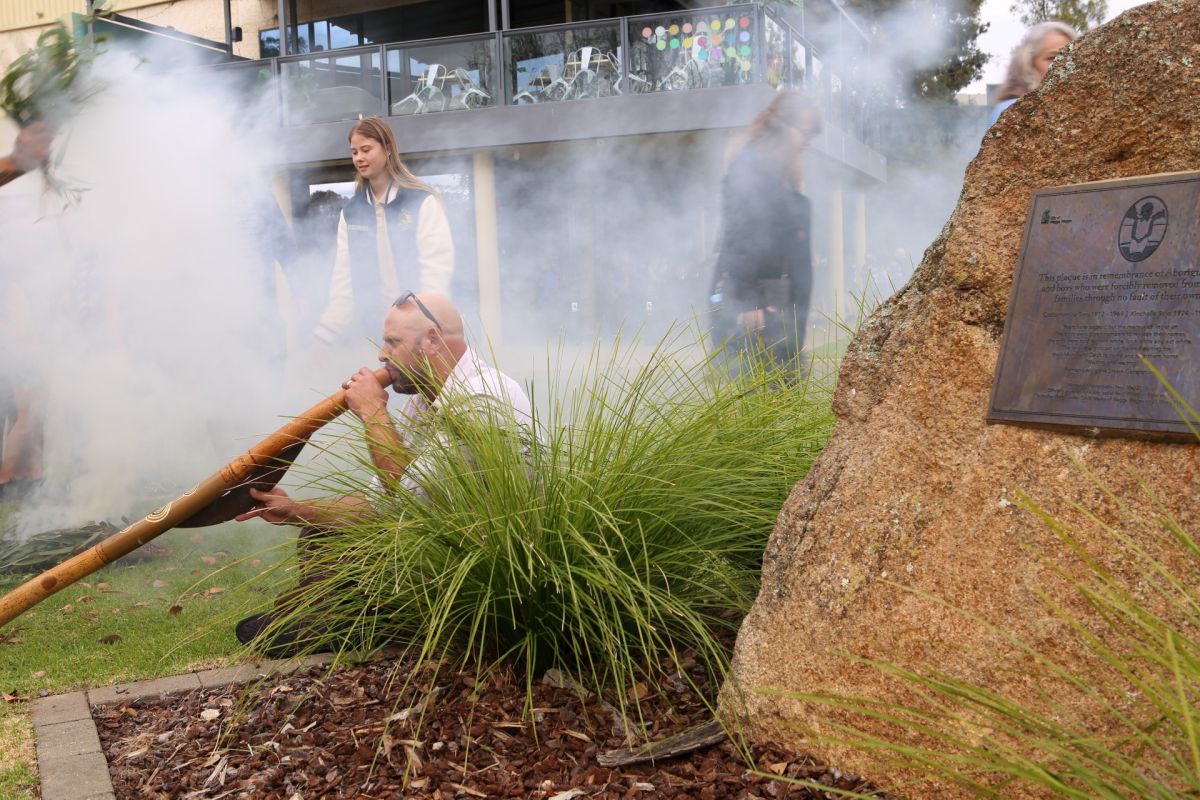 National Sorry Day is followed by National Reconciliation Week 2023 from Saturday 27 May to Saturday 3 June 2023.
National Reconciliation Week is a time for all Australians to learn about our shared histories, cultures, and achievements, and to explore how each of us can contribute to achieving reconciliation in Australia.
The theme for 2023 is 'Be a Voice for Generations', encouraging all Australians, from individuals, families, and communities, to organisations and government, to be a voice for reconciliation in tangible ways in their everyday lives.
Council's Aboriginal Development Officer Bernard Higgins notes the importance of collaboration with the First Nations community when recognising these significant dates.
"With guidance from the local Mawang Gaway Elders group, Council has worked closely with the local Wiradyuri and First Nations Elders, community, and Aboriginal Education Consultative Group to involve the local Wiradyuri and First Nations youth in our events," Mr Higgins said.
"Historically, Wiradyuri and First Nations people weren't given opportunities to speak on issues that affected them so by actively creating these opportunities now, especially giving young people platforms to speak, we are putting reconciliation into action."
Council is presenting a Wiradjuri/Wiradyuri and First Nations led curated program of events across National Reconciliation Week 2023.
The program is titled Nguluway – which translated from Wiradjuri/Wiradyuri to English means Meeting Each Other.
All the events on the program are free, although some will require a booking to attend.
For more details on these events, you can access the full program by visiting wagga.nsw.gov.au/reconciliationweek
---
Nguluway Reconciliation Week 2023
Monday 29 May 2023
Family History Session: Honeysett Family History
10am – 12 pm | Museum of the Riverina Botanic Gardens site
Oral History Session: Cootamundra Girls Home
1pm – 3pm | Museum of the Riverina Botanic Gardens site
Cultural Walk with Uncle James Ingram – open community
10am – 1pm | Meeting at Wagga Beach
Wednesday 31 May 2023
National Reconciliation Week Breakfast (Livestream)
7:30am – 9am I Wagga Wagga City Council's Civic Centre
Youth event with RAAF and other Defence cadets
4pm – 5pm | Ngurra Hub, Ashmont
Thursday 1 June 2023
Cultural Walk with Uncle James Ingram – for school students only
10am – 1pm | Meeting at Wagga Beach
Documentary Screening "In My Own Words" and "Servant or Slave"
5pm – 7pm | Wiradjuri Hall, Senior Citizens Centre, 204 Tarcutta Street Wagga Wagga
Friday 2 June 2023
Nguluway Closing Ceremony
11am | Chambers Park, Bruce Street, Tolland