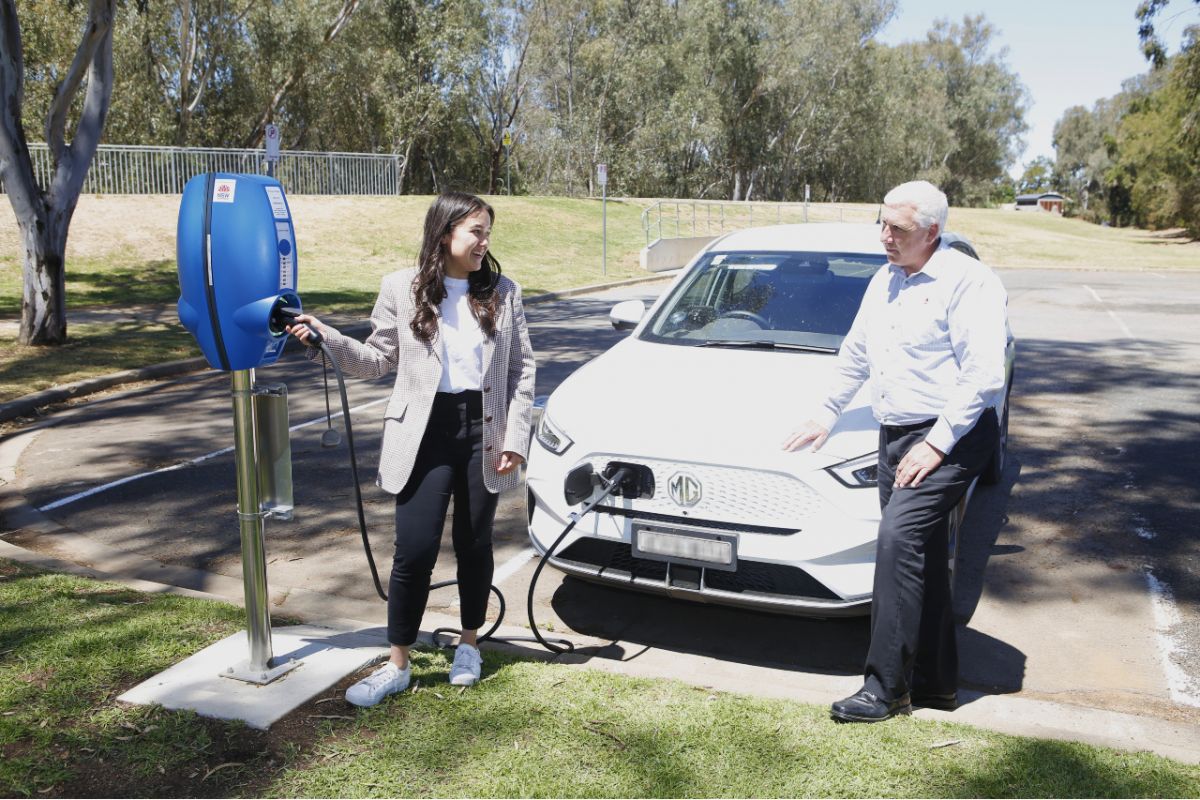 ---
Events & Tourism
Fully Charged! New electric vehicle charging stations installed around Wagga Wagga
Published: 27 Oct 2023 11:06am
The installation of four dual electric vehicle (EV) charging stations has reached completion, with the stations now open to the Wagga Wagga community and passing travellers to use at a nominal fee.
Members of the public can access these chargers in multiple locations, with stations at the Wagga Wagga Visitor Information Centre carpark, Civic Centre, Bolton Park carpark and at Apex Park, Lake Albert.
Earlier this year Wagga Wagga City Council received $23,700 for the installation of the charging stations under the First Round of NSW Destination Electric (EV) Charging Grant.
Manager Environment & Regulatory Services Mark Gardiner says the grant has allowed for multiple positive changes to be brought to the city.
"The aim of the fund was to cater for the needs of visitors, along with the growing local EV car user market, help towards NSW net zero goals, and build on the overarching state EV charging network," Mr Gardiner said.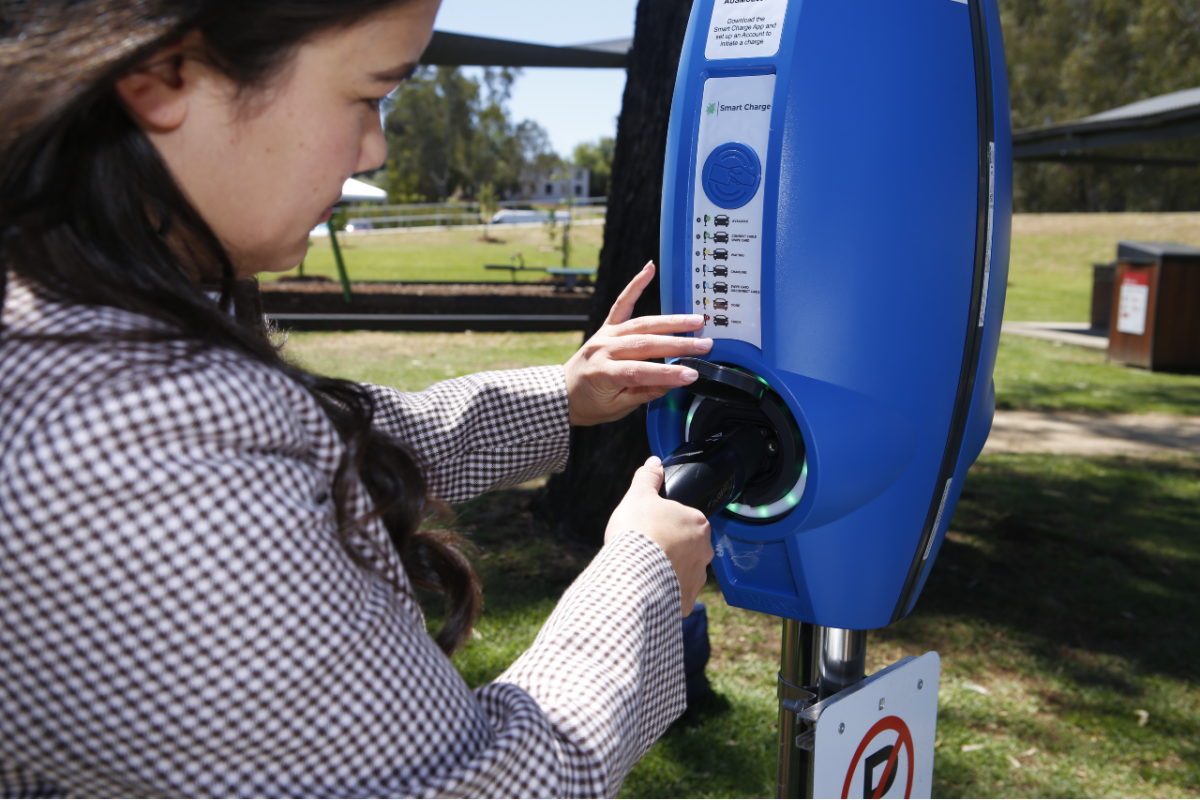 "The stations also work towards building consistent and reliable access to recharging facilities across regional locations.
"The 22-kilowatt destination chargers that we have installed are specifically designed so that travellers are stopping in a destination for a couple of hours to top up on charge.
"During this time visitors are able to experience opportunities nearby and support local businesses, as well as establishing healthy driving and resting habits."
Wagga Wagga welcomes more than 1.3 million visitors to the city each year, travelling for both business and leisure.
The addition of the new chargers allows visitors with EVs from across NSW and the ACT to plan their trips further into the region with the reassurance of a stable and reliable EV network available.
Council's Destination and Events Coordinator Kimberly Parker says when charging at one of the stations in Wagga Wagga, travellers should take advantage of what our city has to offer.
"When charging at the Visitor Information Centre station, be sure to walk inside the centre to learn about the city and pick up a guide while you're there," Ms Parker said.
"Head out for a walk along the Wiradjuri Trail passing through Riverside Wagga Beach, all the way down to Fitzmaurice Street to find an abundance of cafes and boutique retail stores.
"Or you could charge at the Civic Centre and while you're there, drop into the Wagga Wagga Art Gallery and National Art Glass Collection or the Museum of the Riverina Historic Chambers site, then enjoy a meal with many delicious nearby food options."
The NSW Government still has funding rounds open for Destination EV chargers, with the opportunity for local tourism businesses to apply for this funding to install chargers on their premises and add to our city's growing EV visitor numbers.
To plan out your EV trip and find more charging stations across the area, you can view the Australian electric vehicle charging map at transport.nsw.gov.au
If you're an EV user and wanting to travel to Wagga Wagga or looking to pass through our beautiful city, check out the Visit Wagga website for information on where to recharge.