---
Projects & Works
Planning Wagga Wagga's next stage of active travel
Published: 06 Oct 2023 2:25pm
The expansion of Wagga Wagga's shared pathway network is in motion as preparations for Stage 3 of the city's Active Travel Plan progress.
This week, Wagga Wagga City Council released a tender to appoint a contractor for the detailed design of this stage of the Active Travel Plan project.
Stage 3 features the creation of 15 kilometres of new shared pathways and road crossings that will be integrated throughout the city.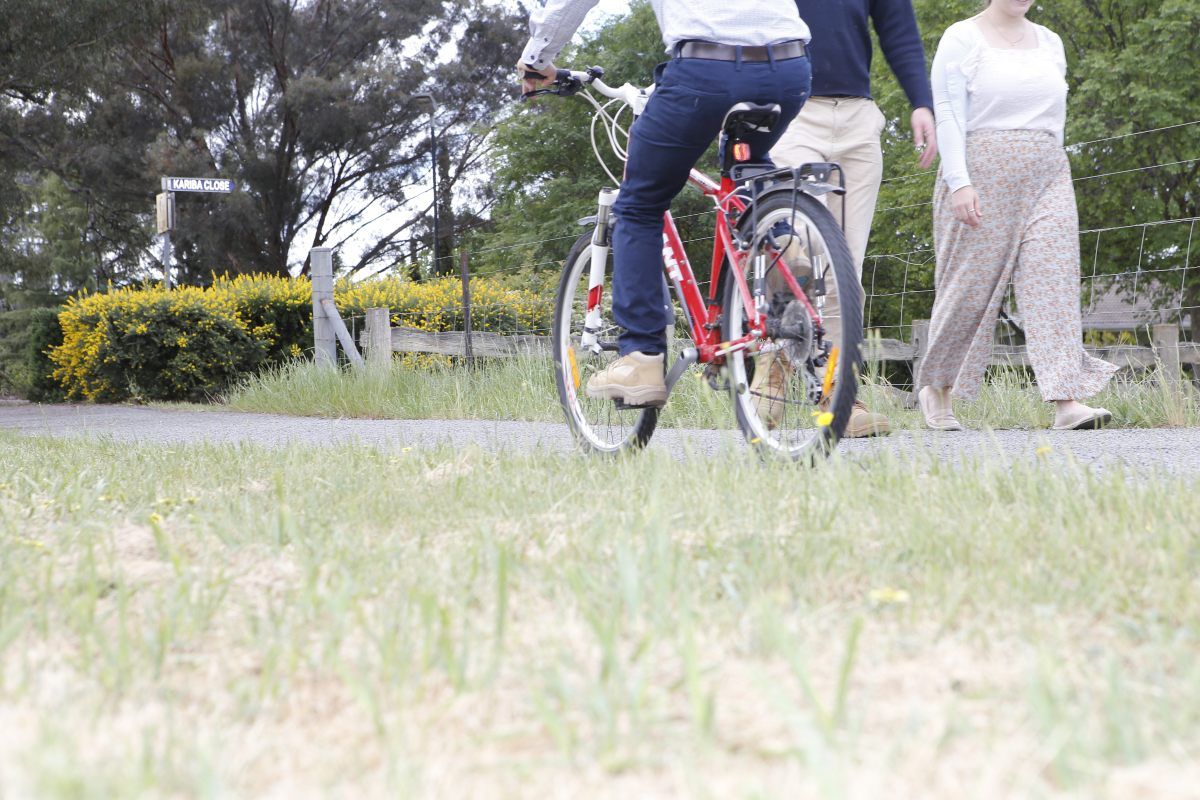 Council's Director Strategy & Projects Phil McMurray said the detailed design phase is critical to the project's success.
"The successful contractor will be responsible for a range of tasks including site surveys and soil and material investigations and other activities to produce detailed designs and cost estimates for the project," Mr McMurray said.
Funding from the NSW Government and Council will support the detailed design phase of Active Travel Plan Stage 3.
Further grant funding will need to be sought for construction.
Council's Manager Recreation and Economic Development Ben Creighton said while there is a lot of work to be done before the new pathways are considered for construction, this is an important step towards planning for the future expansion of the network.
"One of the most significant aspects of Stage 3 will be the investigation of a pedestrian bridge, across the Murrumbidgee River linking into Boorooma Street," Mr Creighton said.
"This landmark feature would not only provide a stunning view of the river and wetlands, but also will serve as a vital link for residents, connecting the northern growth area to the city centre.
"Another key development will be the introduction of a new shared path, connecting Ashmont to Wagga's health precinct and the city centre.
"This route currently lacks a formal path, so this link would improve safety and accessibility."
Also proposed is an upgrade of the existing pathway next to Plumpton Road and its future extension to Rowan Road.
While Stage 3 is in the planning phase, residents and visitors can take advantage of the extensive 50.7 kilometres of shared paths that have been completed during Stage 1 and Stage 2 of the project.
Find out where the Active Travel Plan connects with your suburb