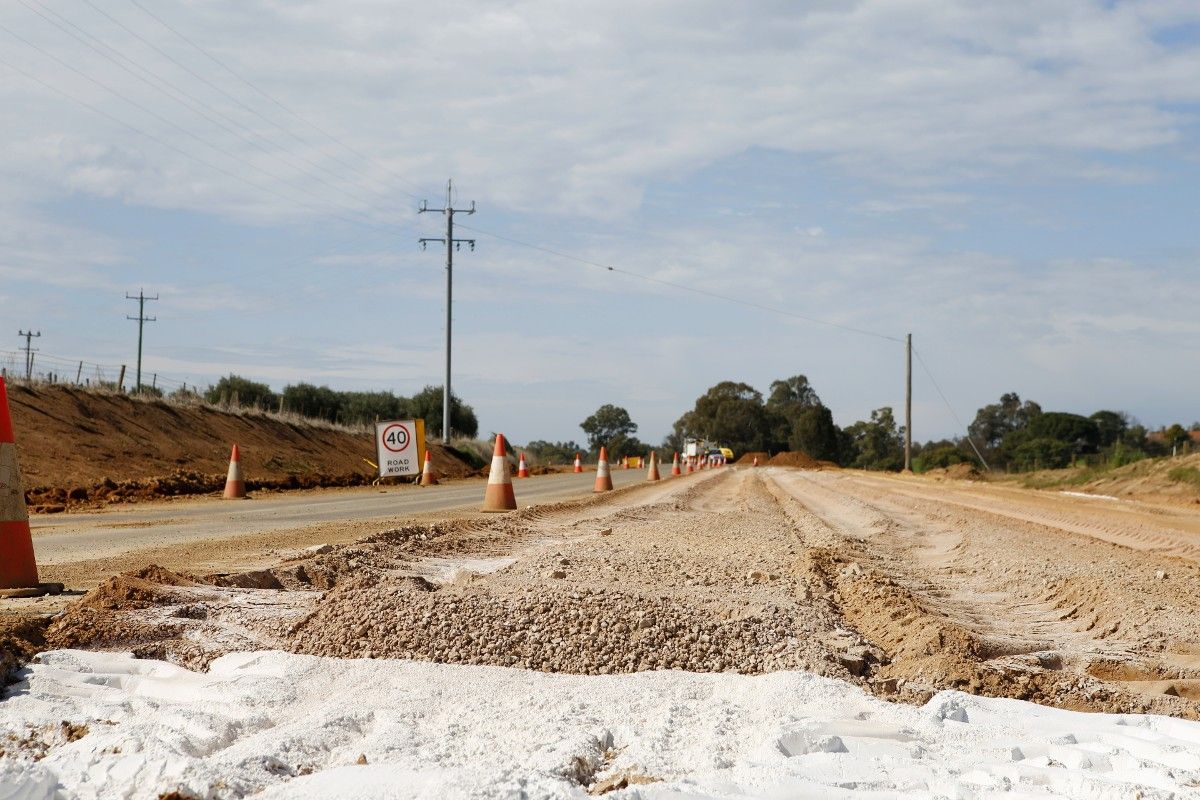 ---
Projects & Works
Old Narrandera Road to be closed for upgrade
Published: 31 Aug 2023 4:46pm
Wagga Wagga City Council advises motorists and residents about an upcoming road closure on Old Narrandera Road between the Olympic Highway and Pine Gully Road to allow for the next stage of the current upgrade project.
The road will be closed to all through traffic from Thursday 7 September until around Wednesday 4 October, with detours in place during the closure.
Local River Road traffic will maintain access under traffic control.
As Old Narrandera Road closes, Pine Gully Road which has been closed between Old Narrandera Road and Muttama Place, will reopen.
Council Senior Project Manager Robert Mithilan said this section of Pine Gully Road is the first stage of works.
"We're pleased with how the works are progressing in this major upgrade project which will deliver improved safety and traffic flow once completed," Mr Mithilan said.
"The Pine Gully Road phase involves earthworks to form a new dedicated left turning lane onto Old Narrandera Road and stabilisation of the road base before it is resurfaced.
"Culverts and two median islands will be installed early next week."
The Old Narrandera Road phase of works, between the Olympic Highway and Pine Gully Road, includes widening this section of road to four lanes (two north-bound and two south-bound lanes) and reconstructing the River Road intersection.
"It's expected that section of Old Narrandera Road will be closed to through traffic for up to four weeks while this work is undertaken," Mr Mithilan said.
"We acknowledge the extra time this road closure and related detours will add to people's journeys and appreciate the patience of residents and road users."
Detours from 7 September
Motorists will still be able to turn left from Old Narrandera Road onto Pine Gully Road, and turn right out of Pine Gully Road onto Old Narrandera Road. There will be no left-hand turn out of Pine Gully Road onto Old Narrandera Road.
Southbound traffic is asked to detour via Estella Road, Boorooma Street, Farrer Road and Coolamon Road to access the Olympic Highway. This route in reverse can be used by northbound traffic travelling from the Olympic Highway to Old Narrandera Road.
Motorists can keep up to date with traffic disruptions by visiting livetraffic.com
Detour signage and electronic message boards will be in place to direct traffic.
Motorists can keep up to date with traffic disruptions by:
checking the latest project update on the Old Narrandera Road Upgrade project page
subscribing to receive email updates on the project page
visiting livetraffic.com