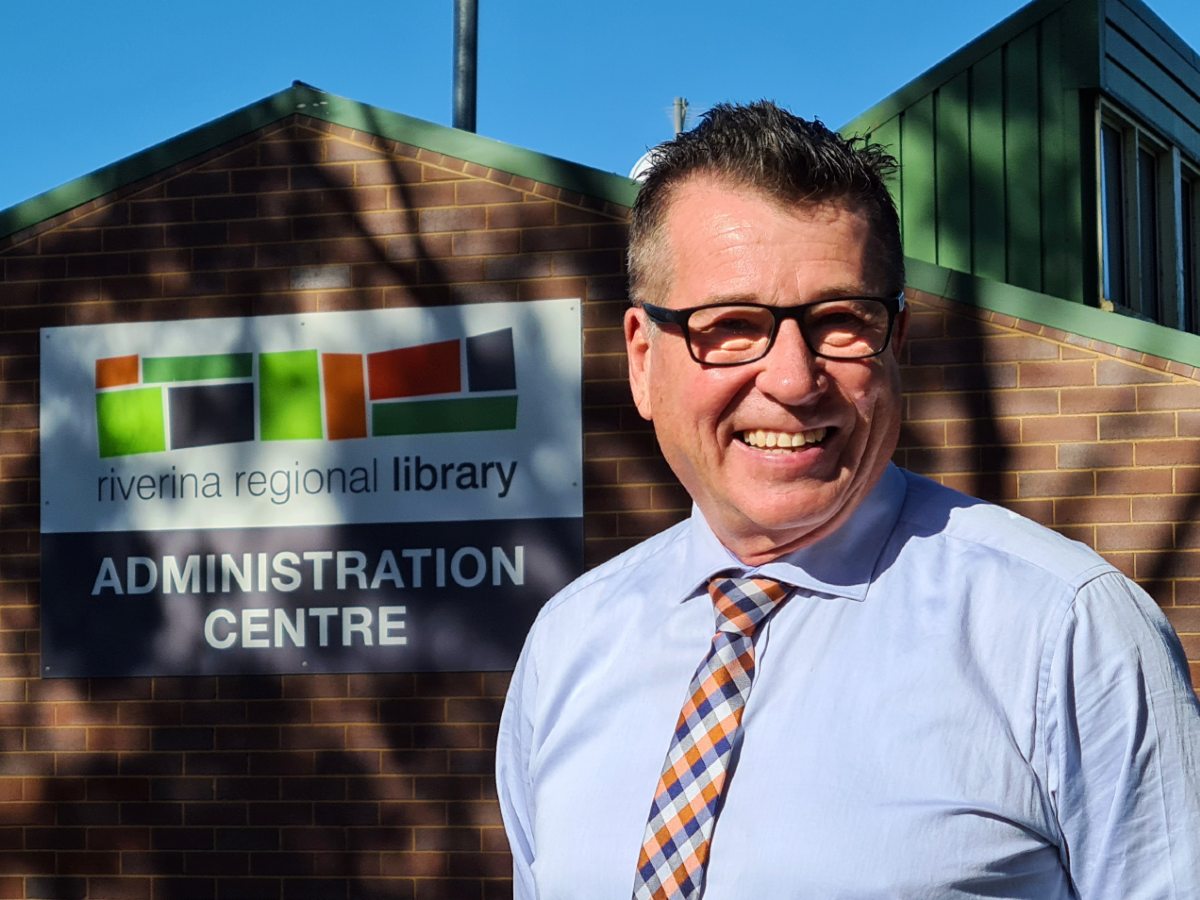 ---
Arts & Culture
A Chapter Closes for two long-serving librarians
Published: 31 Jul 2020 3:36pm
An end of a chapter at the Riverina Regional Library, with two of its longest serving staff members retiring after more than four decades with the service.
Lynn Hackett and Brian Plummer both started with the then Riverina Community Library Service in 1978.
Lynn began her career as a library assistant at the Wagga Wagga City Library and has undertaken several roles over the years, including Cataloguer, Technical Services Assistant and, most recently, Collective Services Officer.
"As a member of the Riverina Regional Library Headquarters staff, I've really enjoyed the opportunity of working with a wonderful regional team of dedicated and professional staff, both past and present," Lynn said.
"During the past 42 years, there have been many changes in technology, the procurement of stock and how all our services are delivered to our current 19 branch libraries and the Mobile Library.
"Our libraries are a community resource that offers so much to so many people and I'm proud to have been a small part of it."
Brian has also experienced these changes during his career, which has spanned roles including Cataloguer, Regional Services Librarian, Manager of Wagga Wagga City Library, Co-ordinator Library IT Services and Support and eServices Co-ordinator.
He even had a stint as Acting Director of Riverina Regional Library Services for 18 months in the early 2000s.
"My first role as a Cataloguer was back in the days when you wrote out catalogue cards by hand and there were drawers full of thousands of cards," Brian said. "Now, basically the whole library is cloud based and accessible through hand-held devices.
"While a lot has changed, I think people's fascination with and love for the printed book has remained. We have a reasonable digital engagement through our e-audio and e-books, but people still love the printed book and I don't think that will ever change.
"Also, I think in all the time I've been here, libraries have always been welcoming places and they're pretty much like the community living room."
Executive Director of Riverina Regional Library, Robert Knight, said both Ms Hackett and Mr Plummer had provided long and meritorious service to the Riverina Regional Library.
"Lynn and Brian are highly regarded by their colleagues across the region," Mr Knight said.
"They have been part of significant change in the evolution of library service provision during the intervening years. Their contribution to the organisation is both acknowledged and greatly appreciated."
Lynn was farewelled by her RRL colleagues on Friday 3 July, followed by Brian's send off on Friday 31 July.