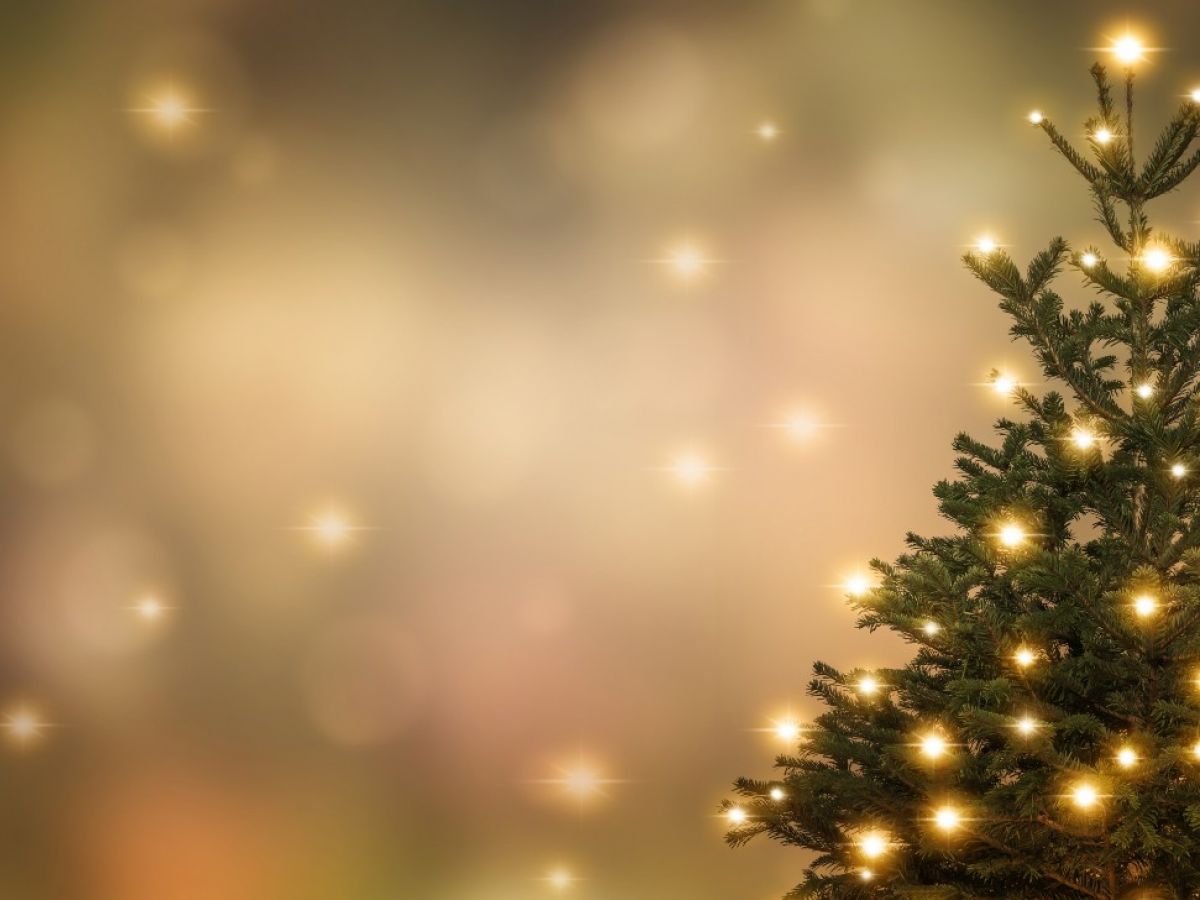 ---
Community
So much to see and do: Christmas in Wagga Wagga
Published: 27 Nov 2020 12:51pm
Wagga Wagga City Council has pulled out all the stops in decorating the city in time for the start of December and the Christmas holiday season.
A Christmas trail will extend along Baylis and Fitzmaurice streets for all to enjoy. Spend time wandering the CBD, making the most of the festive season, and be inspired to shop local this Christmas.
Giant Christmas window trail
Six giant windows were installed along the Baylis Street footpath earlier this week as part of the new, eagerly anticipated Christmas window trail.
The windows will be filled with goodies from local businesses and community organisations who are working with a talented visual merchandiser to create beautiful Christmas window experiences for the community to enjoy.
Mayor of the City of Wagga Wagga Councillor Greg Conkey OAM will be unwrapping the first window in the series on Monday 30 November at 10am.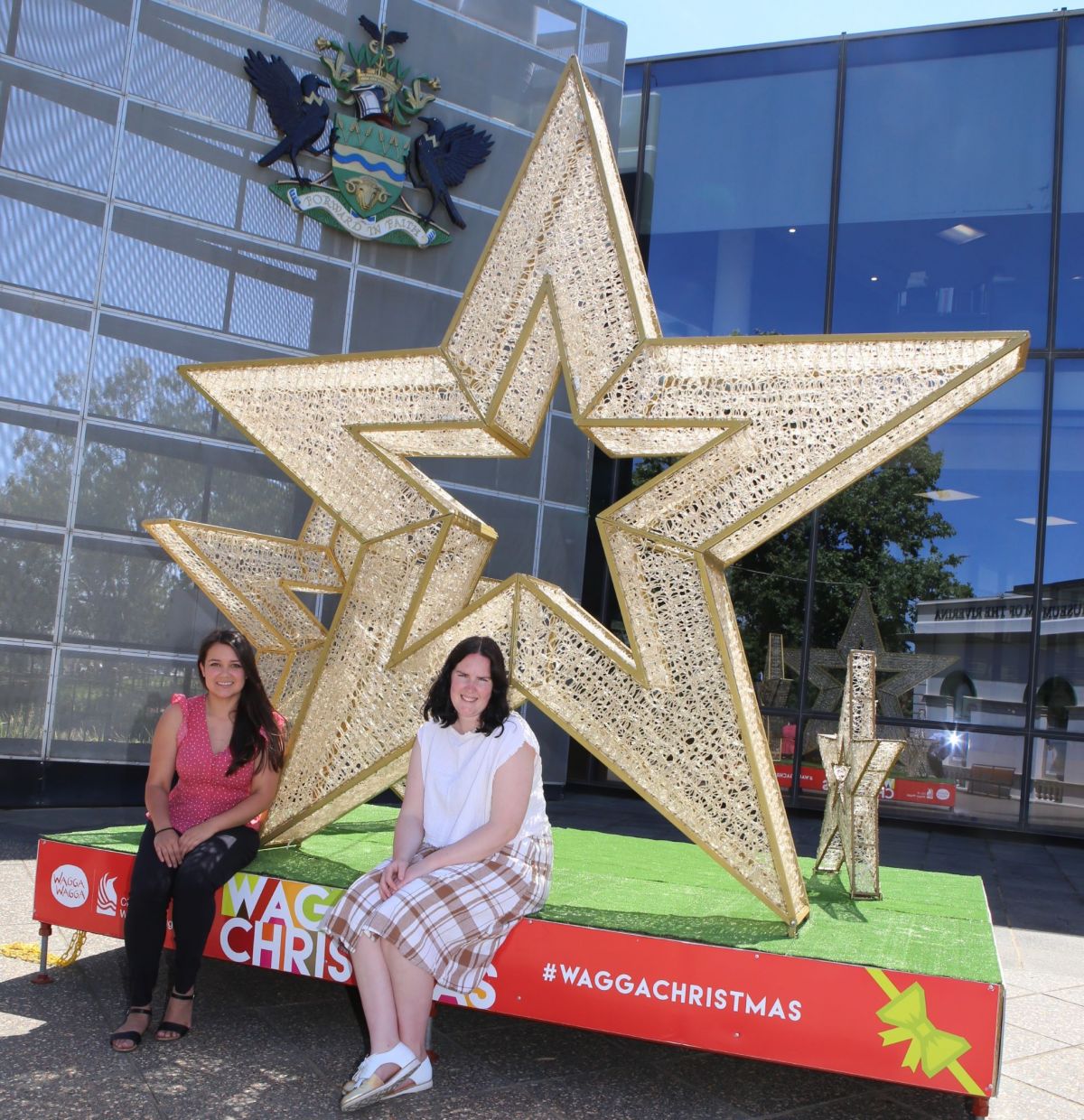 ---
Put yourself in a snow globe: augmented reality Christmas characters
Special Christmas-themed augmented reality QR codes will be dotted along Baylis Street and around the Civic Centre over the holidays. If you spot a code, simply scan with your phone, then download and launch the EyeJack app. Your selfie will be instantly transformed with different filters, from snow globes to raining presents – you can even take a photo or record a video while the app is working.
The Christmas QR codes project were funded by the Department of Planning, Industry and Environment (DPIE) and Wagga Wagga City Council as part of the Places to Love initiative.
Christmas lights
This will be the first holiday season the 'Christmas tree' in the Victory Memorial Gardens will be lit from top to bottom. More than 24,000 LED fairy lights adorn the Cypress Pine and is one of the most magical locations in our city. The Civic Centre's Christmas stars on the Baylis Street forecourt will also come out to sparkle again.
Fairy lights will feature in street trees along Fitzmaurice Street and, in addition to the lights over Baylis Street pedestrian crossings, will extend the holiday glow right along the length of the CBD.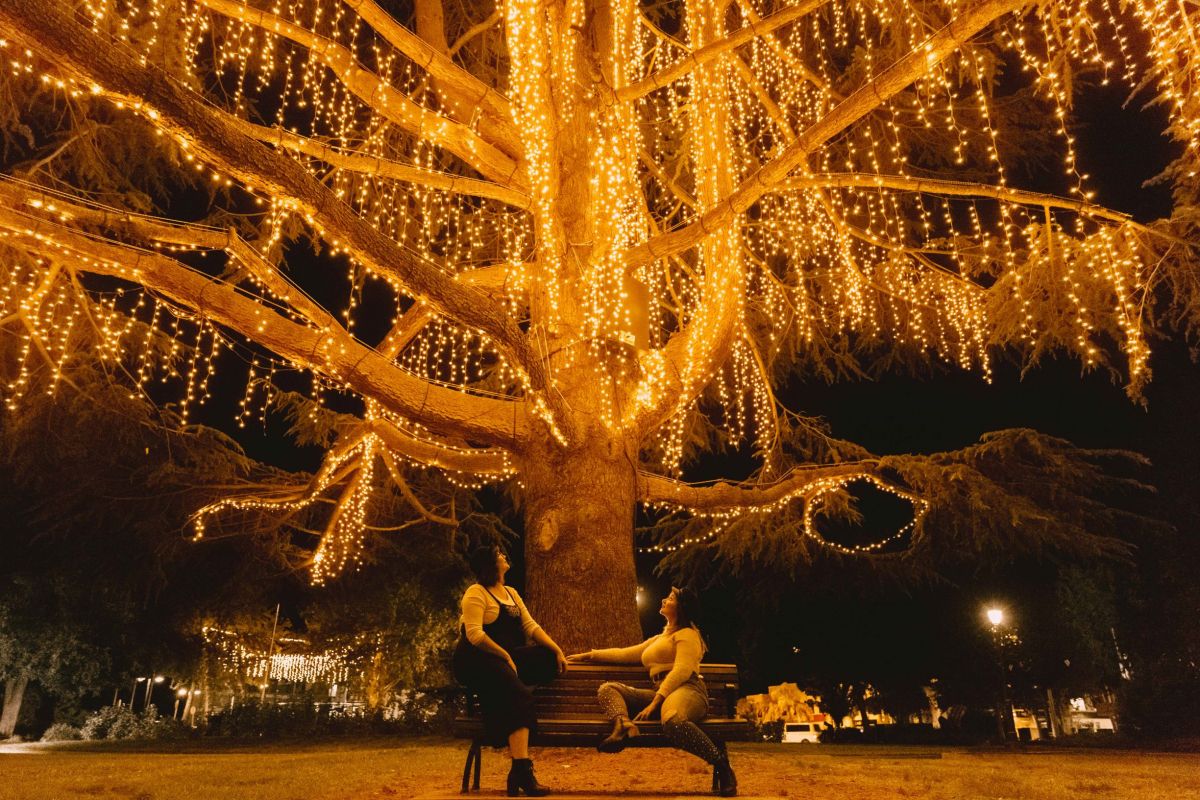 ---
Late night shopping
Residents will be able to enjoy even more late night shopping in the lead-up to Christmas, with businesses in the city centre encouraged to stay open on both Thursday and Friday nights in December.
Council has opened the use of the footpath for late night shopping, with businesses able to use the space for dining, seating, goods display, signage and decorations, with an aim to help ease congestion in stores as a result of COVID-19 restrictions and create a festive outside atmosphere.
Get out and about
Visitor Economy & Events Coordinator Fiona Hamilton said this year's Christmas campaign was focussed on helping reinvigorate and reawaken the city after a challenging year.
'We're really encouraging everyone to get out and about in our city, particularly in the CBD, and take your time discovering the Christmas activations and supporting local businesses," Ms Hamilton said.
For more information visit wagga.nsw.gov.au/waggachristmas