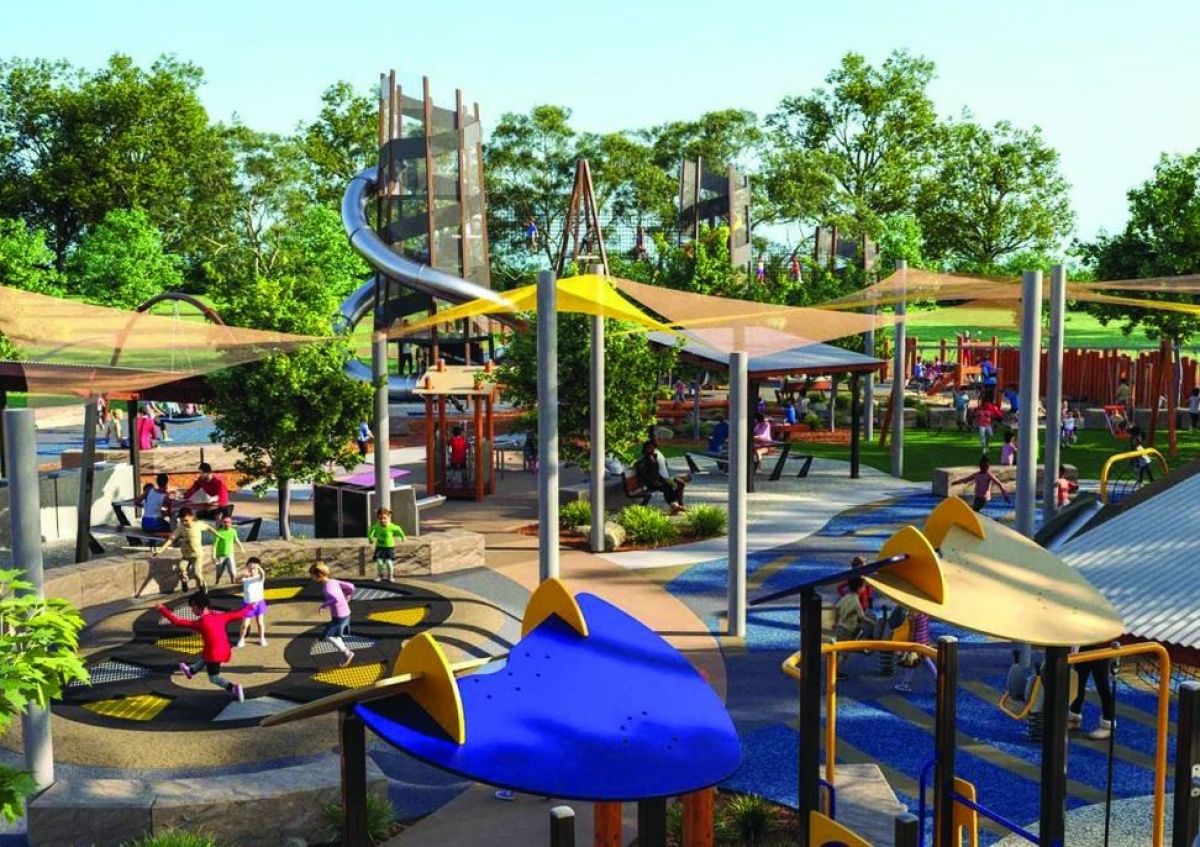 ---
Community
Community picks new Riverside playground
Published: 09 Apr 2021 8:55am
The community has voted and now Wagga Wagga City Council can reveal the preferred option for the "regionally significant" playground to be included in the Riverside Stage 2 project.
Community members provided an overwhelming response to Council's playground poll earlier this year with more than 1,800 responses which provided positive feedback.
Based on the Riverside Stage 2 project team's assessment and community feedback, the Council's preferred playground sub-contractor is Moduplay, Option 2 design, which is an adventure playground inspired by parts of Wagga Wagga's history.
Council Project Manager Srivalli Miah said the popular design was a clear winner with community members and would now be built as a key feature in the Riverside development.
"It's a fantastic design and will be an all-abilities play space that residents and visitors will enjoy," Ms Miah said.
"We expect the playground will become a major drawcard in Wagga Wagga, bringing people to the Riverside precinct from across the city and the broader region making it a regionally significant attraction".
Ms Miah said some of the playground's features have been modelled from Wagga Wagga icons from years past as well as Wiradjuri themes.
This regionally significant playground will have components of design inspired by paddle steamers which once travelled the Murrumbidgee River and also the Wagga Water Whizz slide which was located at the beach precinct.
"It includes a mix of standard playground equipment, and also features some bespoke elements, which would be a first for this city, and aims to cater for different ages and abilities," she said.
Construction on Riverside Stage 2 is expected to start in June this year with a proposed completion date in mid 2022.
Stay up to date on the construction of the playground via the Riverside Stage 2 project page.