---
Arts & Culture
Take your lunchbreak in a laneway: Council creatively renews unused public spaces
Published: 17 Mar 2021 5:03pm
Wagga Wagga City Council is continuing to revitalise the city's unused spaces as part of the NSW Government's Places to Love program with the recent renewal of three CBD laneways.
The Myer laneway, alongside Civic Apartments, has been reimagined as the perfect spot for lunch with an artistic floral arch, festoon lighting, and an installation of pink, red and grey recycled milkcrates which double as seating. A series of local musicians will be performing for lunch goers in the laneway each Thursday and Friday between 12–2pm for the next month, finishing up on Friday 9 April.
The Fitzmaurice Street laneway, between ABC Riverina and Eastern Riverina Arts, is being turned into a beautiful nightscape, featuring a collaborative artwork between local projection artist Andrew Hagan and sculptor Vicki Luke. The work entitled SIGNAL, which will commence on Monday, is an interactive nightscape projection responding to physical movement in the spaces. The projection will be complemented by sculptural works throughout the adjoining garden space, including chandeliers and lanterns made from recycled materials. The artworks will also have a practical application by lighting the laneway which is often used to access the Barrand Street carpark by evening diners.
Wonderland Lane, located alongside Aussie Home Loans, has been revitalised with paint and will soon feature seating made from recycled materials. A previously unused space between Mingalar Asian Grocery and Roll Viet Café near the Baylis and Forsyth streets intersection was also transformed in early December 2020 into a charming lunch spot featuring an eye-catching koi-themed creative treatment with seating, lanterns and lucky cats.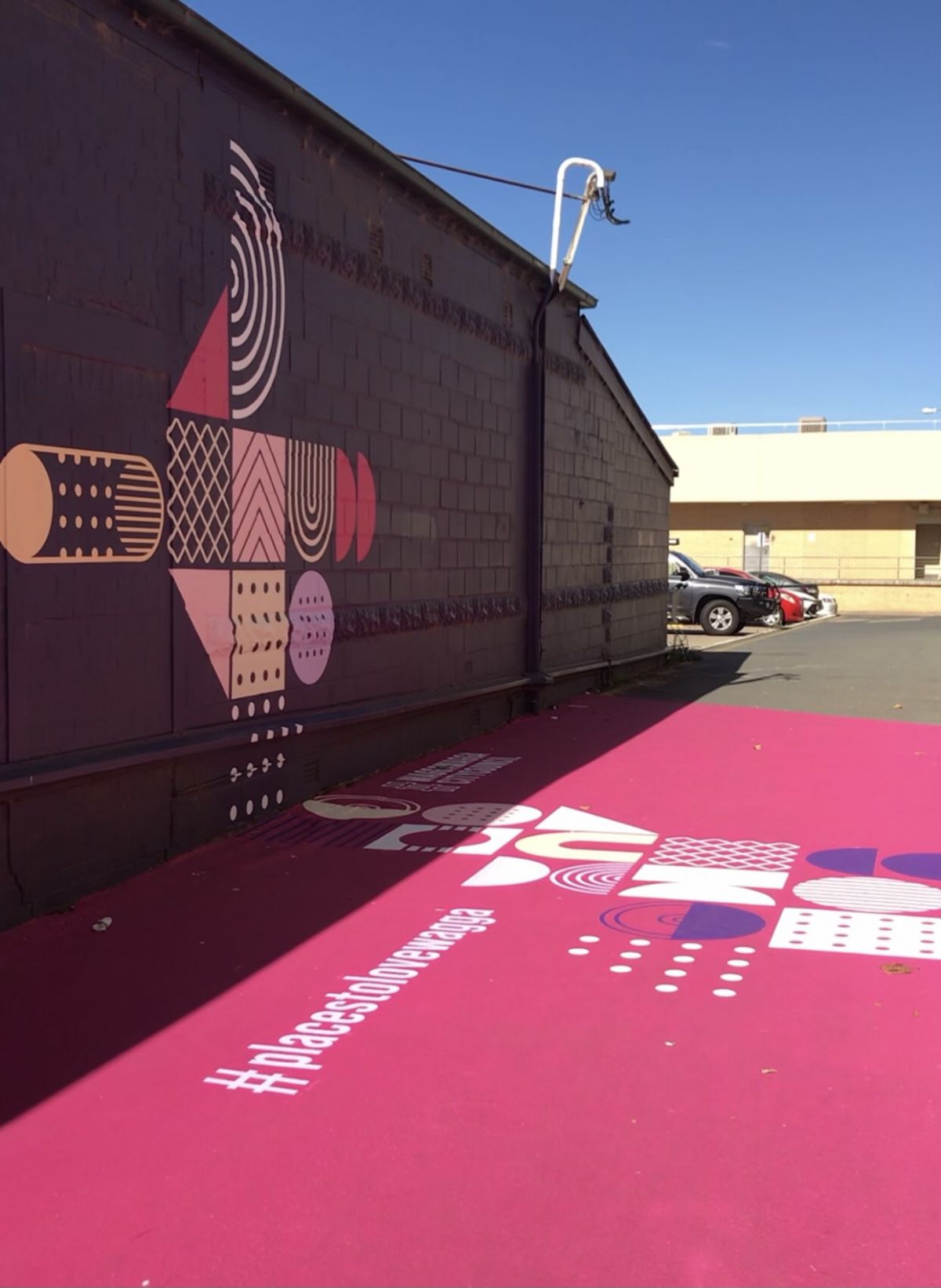 Director Community Janice Summerhayes said Wagga Wagga was the only regional city included in Places to Love, a partnership between the Department of Planning, Industry and Environment (DPIE) and six councils across NSW.
"We're very proud to be part of this pilot project which is celebrating public spaces across NSW," Ms Summerhayes said.
"These reimagined laneways add vibrancy to our main street, giving our community more places to enjoy lunch during the day and help light their way at night.
"We're encouraging everyone to rediscover our city on foot, reconnect with local businesses, enjoy the creativity and renew your sense of place."
Places to Love is part of the State Government's Festival of Place – an inaugural celebration of public spaces across NSW.
For more information visit dpie.nsw.gov.au/festival-of-place