---
Events & Tourism
Join the ride this spring!
Published: 22 Sep 2023 2:16pm
Wagga Wagga is well-known as an active community, and as spring ushers in a change of season, the city's excellent network of shared pathways comes to the forefront.
With approximately 56 kilometers of shared pathways for cycling, walking, and jogging, Wagga Wagga offers ample opportunities for outdoor activities.
Spring's arrival brings not only the blossoming of nature but also two exciting cycling events: Biketober and Gears & Beers. Wagga Wagga City Council invites everyone to celebrate the season and explore our city's remarkable cycling infrastructure.
Council Manager of Recreation & Economic Development Ben Creighton said Biketober is a national biking challenge taking place throughout October for both seasoned cyclists and those who haven't pedaled in years.
"It's a fantastic opportunity to dust off your bike, venture onto the city's cycling tracks and shared pathways, embrace a healthier lifestyle and have a chance at winning some prizes," Mr Creighton said.
Additionally, the Wagga Wagga Multisport Cycling Complex at Pomingalarna has something for everyone who likes to get out and cycle. The complex caters for a wide range of cycling preferences, from the velodrome and the criterium track to the learn to ride area for younger kids.
The family-friendly complex also serves as the gateway to a series of excellent mountain bike trails throughout the reserve and can be reached by the active travel network, meaning you can leave the car at home.
"Our network of shared paths created through the Active Travel Plan project, provide a safer and easier way to cycle to the places you want to go, while collecting points for Biketober.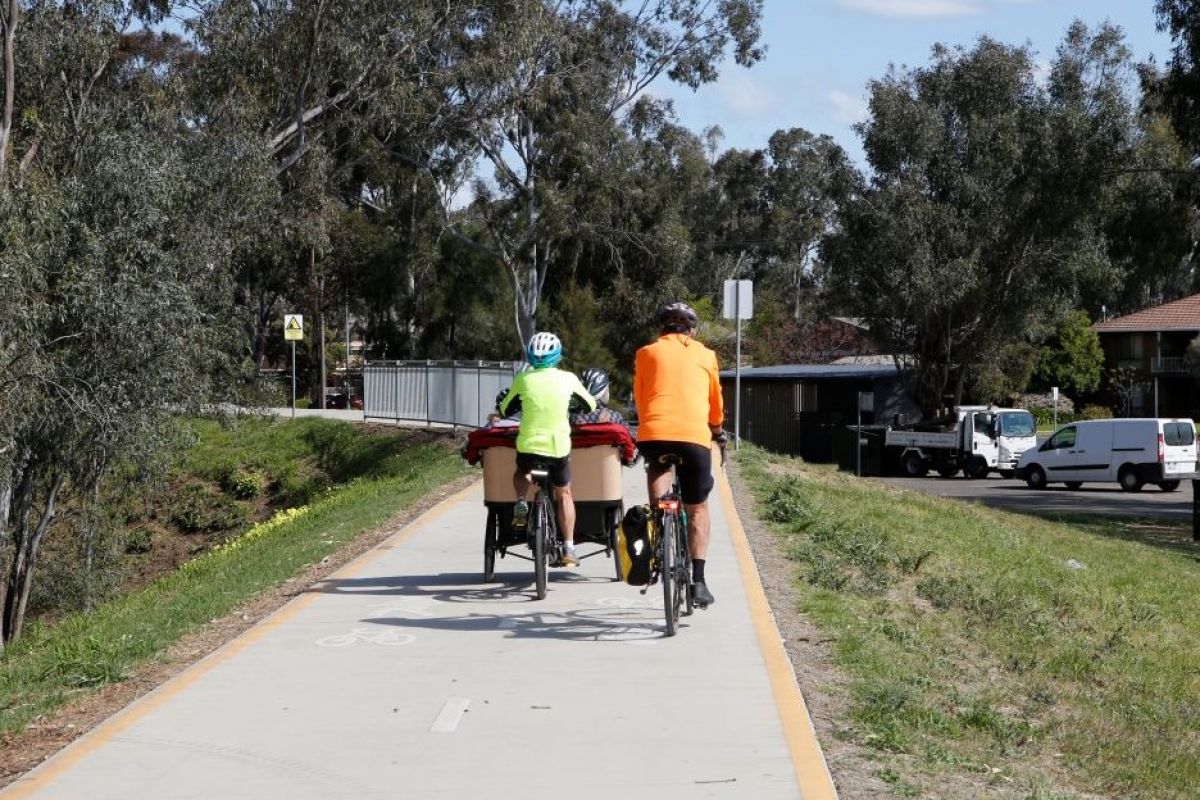 "Biketober welcomes participants of all backgrounds, whether as individuals or as part of a workplace team."
Featuring over the long weekend is the Gears & Beers Festival which combines a range of cycle challenges with a craft beer festival.
"The festival caters to individuals of all ages as well as cycling enthusiasts, beginners, and craft beer connoisseurs alike," Mr Creighton said.
"The cycle challenge offers a variety of ride distances and includes a very family friendly scenic river ride.
"The event brings cycling to the fore at a perfect time of the year and makes good use of the active travel network."
Our community's inclusion in Biketober is funded by Wagga Wagga City Council.
The Active Travel Plan project is jointly funded by the NSW Government and Wagga Wagga City Council.